Turkey Suspends 12,800 Police From Duty After Failed Coup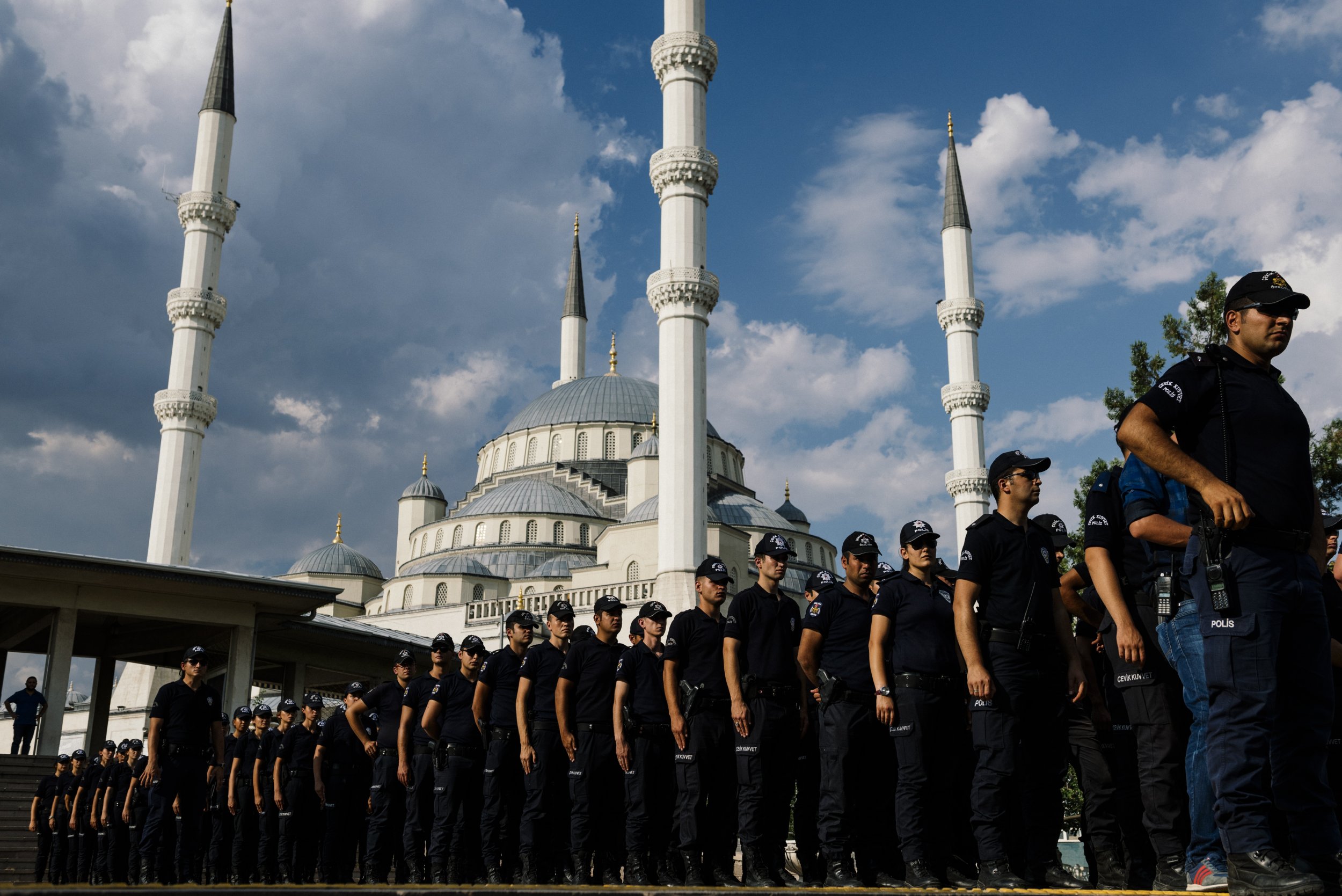 Turkish authorities suspended some 12,800 police officers Tuesday for suspected links to the exiled Muslim cleric Fethullah Gulen, who Ankara claim orchestrated the failed military coup in July, as it continues its crackdown on his alleged network in the country.
The Turkish police headquarters, in a statement posted on its website, said that those suspended were "in cohesion with or connected to" Gulen, who resides in the U.S. It added that 2,523 of those suspended were police chiefs.
The move to root out those with links to Gulen in the police force comes after the country's ruling cabinet announced a three-month extension to the state of emergency announced in the aftermath of the coup attempt.
Critics of the government, including the opposition to the ruling AKP party and rights groups, have said that Erdogan is using the state of emergency to extend the government's powers to silence its opponents.
Following the failed coup attempt, which claimed the lives of at least 273 people and left 2,200 injured, Turkish authorities proceeded to purge state institutions, such as the judiciary, police and military, of suspected members of Gulen's movement, as well as the education system and media.
Erdogan has vowed to end Gulen's influence in Turkish government and society, branding them "nests of terrorism." Turkish authorities have subsequently arrested some 32,000 people suspected of connection to the coup attempt.
Last month, Turkey's intelligence agency sacked 87 members of staff and suspended 53 more in the first purge of the institution since the failed military overthrow of President Recep Tayyip Erdogan.
Turkish police have also launched a series of raids on dozens of companies suspected of providing financial support to Gulen's movement. He denies any involvement in the coup plot.