U.S. Pastor Could Be Jailed in Turkey for 35 Years Because Erdogan Wants to Use Him As a Bargaining Chip
An American pastor imprisoned in Turkey could spend up to 35 years in jail for allegedly spying and collaborating with a terrorist organization.
Andrew Brunson, a U.S. citizen from North Carolina, was arrested in Turkey in the wake of the 2016 attempted coup against Turkish President Recep Tayyip Erdogan. He had been living in Izmir, Turkey, where he worked for a church.
Since the failed coup, Erdogan has launched a witch hunt against people he says are involved with his enemy, the U.S.-based Islamic Cleric Fethullah Gulen, who he blames for the coup. Thousands of journalists, politicians and civil servants have been thrown in jail or fired from their jobs in the years since the coup took place.
Brunson was charged with collaborating with Gulen's network and spying for the outlawed Kurdistan Workers Party (PKK), according to the indictment. Turkey's state-run media said that Brunson faces 15 years in prison for crimes committed in the name of Gulen's group and 20 years for spying if he is found guilty.
"There are several scenarios. Given the publicity of the case, Erdogan's personal statements and previous other cases, pre-trial release is highly unlikely," Magdalena Kirchner, a fellow at the Istanbul Policy Center in Turkey, told Newsweek.
"We have seen in the case of Serkan Golge, a Turkish-American research scientist at NASA in Houston, Texas, who was sentenced to 7.5 years in prison [in February], that a prison sentence for Brunson is not at all impossible," she added.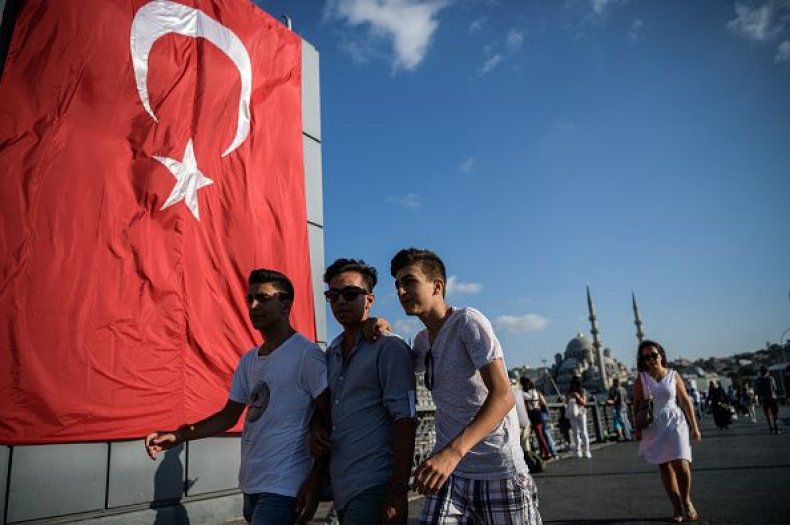 Brunson is not the only American to be accused of working with Gulen's movement to foment unrest in Turkey. Former CIA agent Graham Fuller was also personally accused by Turkey's government of trying to overthrow Erdogan in 2016. Fuller, who wrote a book about Turkey, told Newsweek in December last year that he hadn't returned to Turkey as a CIA officer since the 1960s.
"I retired from CIA exactly 30 years ago," Fuller said at the time. "That said, I doubt very much the CIA had anything to do with this pathetic, ill-conceived and amateurish, coup attempt."
Fuller was based in Canada and had not been arrested, but several other Americans whose names are unknown are allegedly being held in custody in Turkey.
During a meeting with Turkey's foreign minister in February, Secretary of State Rex Tillerson, who will end his tenure at the State Department next week, said that the U.S. is working with Turkish officials to secure the freedom of U.S. citizens being held since the crackdown in Turkey began.
"We call upon Turkey to release Pastor Andrew Brunson and other U.S. citizens whom we believe are being unjustly detained," Tillerson said during the meeting.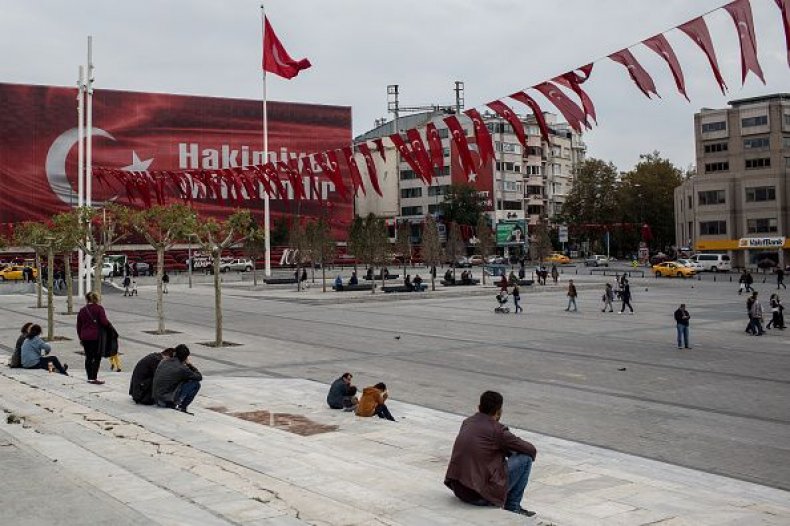 But Kirchner argues that Tillerson's State Department hasn't taken the job seriously enough.
"The US had been fairly reluctant to punish Turkey for detaining its citizens, even for Brunson, who's in jail for almost two years and is in a bad health condition," Kirchner said. "And as Ankara appears not to be in a rush to solve this case, I wouldn't expect him to go to trial soon."
What's more, some experts organizations say it's likely that Brunson is being used as a bargaining chip. The 76-year-old Gulen is currently living in Pennsylvania, and Turkey is desperate to have him extradited. Both the Obama and Trump administrations have resisted requests for his extradition. Turkish officials have suggested that they would be willing to swap Brunen for Gulen.
In a statement sent to the U.N. last month through affiliate European Centre for Law and Justice, the Washington, D.C.-based American Center for Law and Justice urged the Human Rights Council to ensure "that Pastor Brunson is not only treated with great care, but that he is quickly released and allowed to return home to the United States without injury or delay."
Gulen is a preacher who rose to prominence in the 1970s by advocating the importance of ethics in education. His ideological movement has established private schools in over one hundred countries around the world, including the United States. Erdogan and Gulen were close allies for decades, but their relationship fell apart in 2013 after Gulen criticized the way Erdogan dealt with street protests.