Turkey's Erdogan Accuses EU of Failing to Honor Pact on Migrants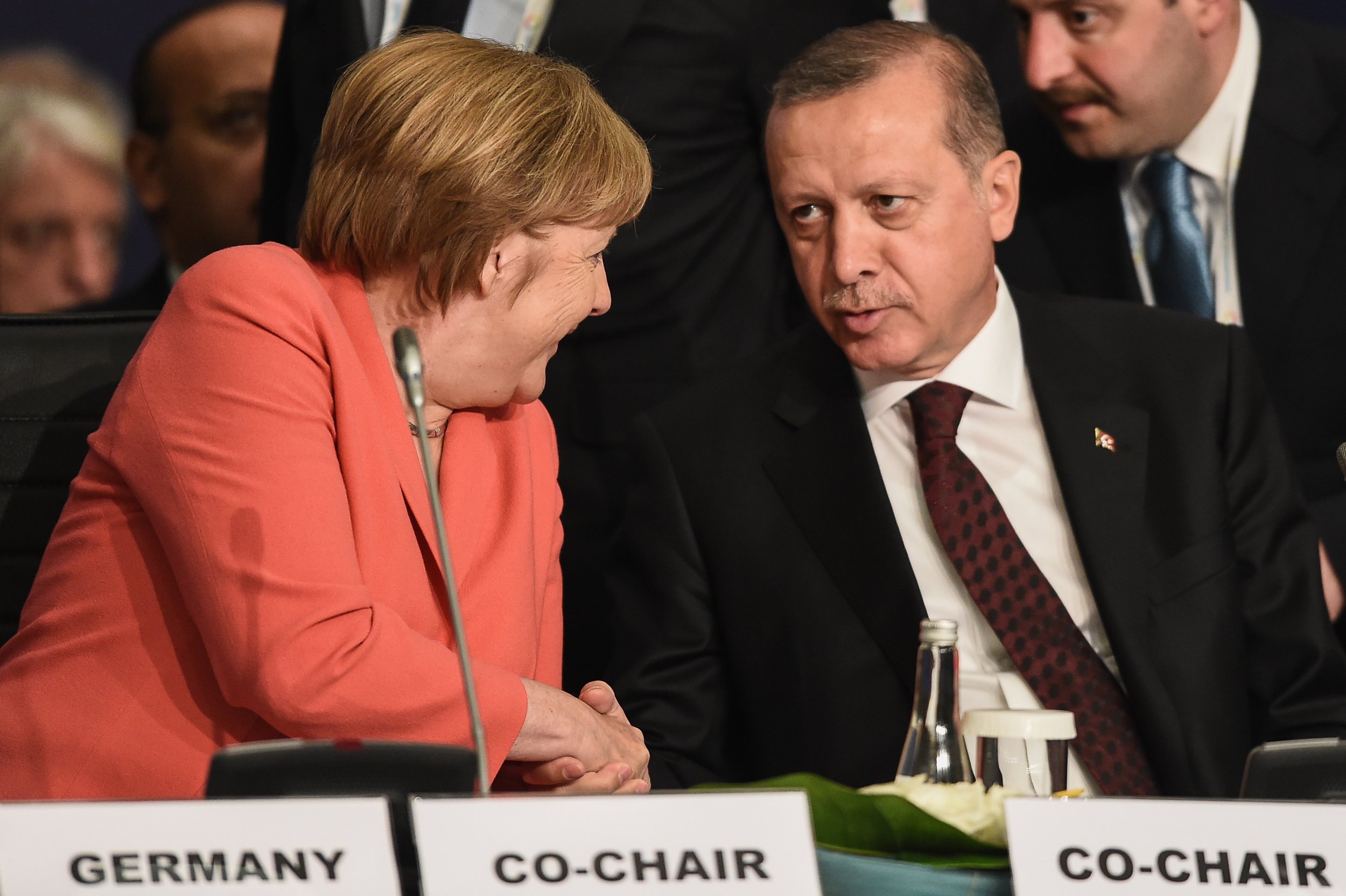 Turkey's president on Monday accused the European Union of breaking its promises on an agreement to prevent migrants leaving the country and entering the political bloc.
Recep Tayyip Erdogan, in an interview with German broadcaster ARD, said that the EU had only delivered two million euros ($2.2 million) of a total three billion euros ($3.3 billion) promised to Ankara.
"Ask them [the EU]. Did you pay? But Turkey still hosts 3 million people. What would Europe do if we let these people go to Europe?" he asked, according to EU Observer.
"The [European] governments are not honest," he added.
The aid was promised in order to help Turkey deal with its refugee burden and provide better living conditions for the some three million Syrian refugees living in the country after fleeing the five-year-long conflict in their home country.
The EU, in its agreement, aimed to stop refugees reaching neighboring Greece and entering the EU's Schengen zone, where free cross-border travel is permitted. The EU also agreed to accelerate Turkey's accession process.
This represents less than one percent of the total that Brussels had pledged to give to Turkey in return for greater assistance in preventing the westward flow of migrants, mostly Syrian refugees, from entering Europe's borders.
He also pushed for the EU to make further concessions, urging that the bloc end visa restrictions for Turkish citizens. Turkey has a population of some 75 million people.
Meanwhile, Turkey's Deputy Prime Minister Mehmet Simsek said that Erdogan would travel to St Petersburg on August 9 to meet with Russian President Vladimir Putin. Moscow and Ankara are seeking to mend ties after a crisis in relations last year following the downing of a Russian warplane on the Turkish border.