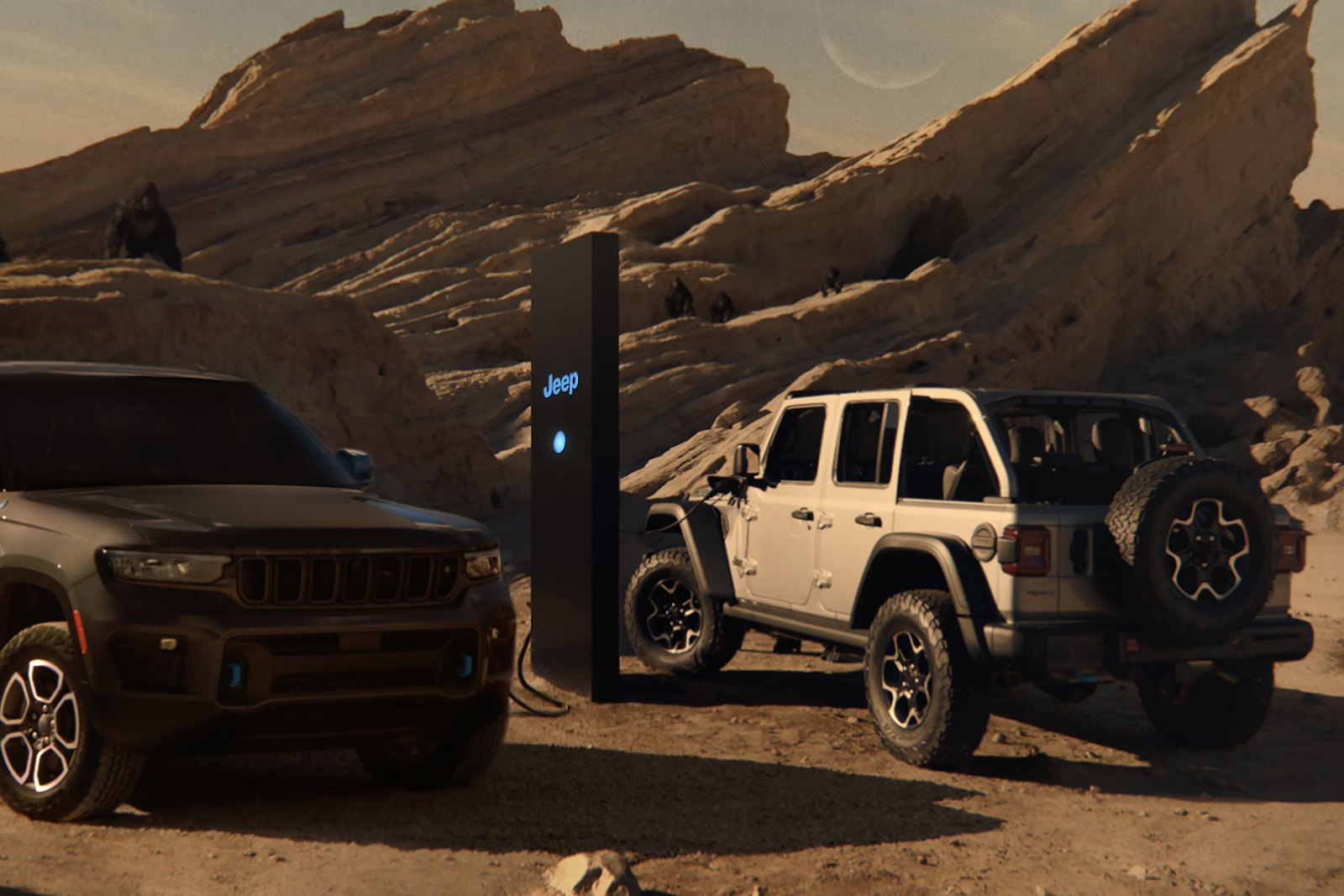 Closed captioning is a helpful tool, but it can also provide amusement, whether with unintentional misspellings or, in one particular case, very descriptive actions. Jeep's Super Bowl LVI pregame ad, "2022: Earth Odyssey", takes the task of captioning to the extreme.
Captions like "Snake S'ssssustains" and "Giraffe Trills Like a Maniac" play on the screen to describe the animals that the Jeep Grand Cherokee 4xe and Wrangler 4xe models encounter throughout their time on screen. Instead of space, "Earth Odyssey" focuses on the planet and its many wonders in nature.
Upon discovering the Easter egg, viewers took to Twitter to share their glee.
User Jameson Fleming called the advertisement "brilliant" noting that it "might be" his favorite from the weekend.
While the ad makes sense without the closed captions, they add another layer to the commercial which is often the opposite for those who rely on captions when watching TV.
Alexa Heinrich, who advocates for accessible best practices for social media content tweeted, "Okay the creative team for Jeep clearly had way too much fun with the closed captions for their new commercial. Truly excellent for a video that has absolutely no dialogue."
Seven automaker commercials from six brands advertised during the Super Bowl. Stellantis, Jeep's parent company, was not among them.
Kia used the big game as an opportunity to debut its new Robo Dog mascot. The automaker hopes to use the robot in marketing for the new EV6 electric vehicle in a similar fashion to how its iconic hamsters were used to promote the Soul a decade ago.
The automaker later announced that images of the robot would be turned into NFTs with proceeds from their sale benefitting charity.
Other companies with Super Bowl ads include Polestar, General Motors, Nissan, and BMW. While Polestar's ad caused Cars.com's search traffic to spike, Ebay Motors saw a large increase in searches for vintage Chevrolet Impala Lowriders, the vehicles that played a supporting role in the half-time show.