Twenty One Pilots Drops 'Stranger Things' Mashup We Didn't Know We Needed
Attendees of the Electric Castle Festival on July 15 went wild for a mashup of Twenty One Pilots 2016 hit "Heathens" from the movie Suicide Squad and Netflix's "Stranger Things" theme song.
The "Stranger Things" theme song was composed by Kyle Dixon and Michael Stein, and has played over the show's opening credits since its debut in 2016.
As giant video screens on the Electric Castle stage projected chaotic scenes from the cult TV show—which dropped its last batch of season-four episodes on July 1—band members Tyler Joseph and Josh Dun wove the theme into their track "Heathens," which appeared in DC Comics' 2016 film Suicide Squad, a critical clunker but box office hit.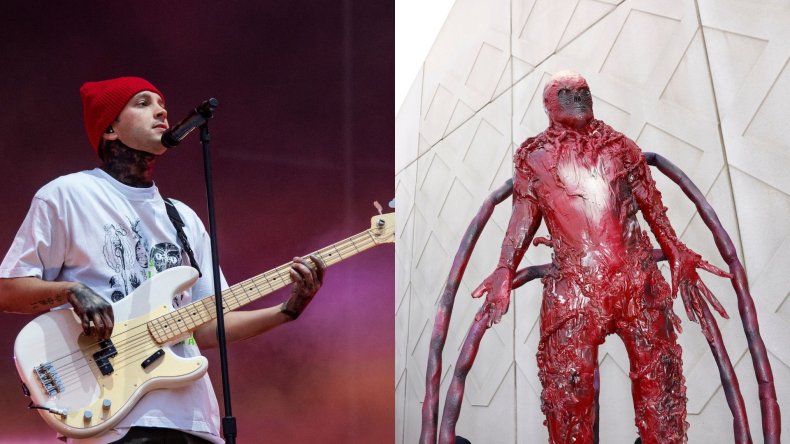 The unexpected original made the already pumped crowd go bonkers, and thematically, the mash-up makes more sense than it may seem: Both the TV show and the film focus on super-talented groups of outsiders trying to fight evil.
One group is made up of formerly incarcerated and (arguably) malevolent and murderous characters with names like Deadshot (Will Smith), Harley Quinn (Margot Robbie) and El Diablo (Jay Hernandez).
The other takes on the baddies with the sheer force of 1980s fashion and one very special psychokinetic teen named Eleven (Millie Bobby Brown), along with her merry band of friends in Hawkins, Indiana.
This season, the 'Stranger Things' gang faced its toughest opponent yet, Vecna, a.k.a. One, a.k.a. Henry (Jamie Campbell Bower), who featured heavily in the band's video projections.
You might say Vecna and the Suicide Squad would probably get along really well, actually.
It also makes sense that bands would be trying to get in on the magic of the 'Stranger Things' musical connection: Kate Bush's 1985 song, "Running Up That Hill," which plays a pivotal role this season, famously surged on the music charts this year thanks to its cameo.
In a video posted to the band's official YouTube account, Twenty One Pilots lead singer Joseph starts a call and response with the Romanian audience, singing the lyric, "All my friends are heathens, take it slow," with thousands of audience members responding, "Wait for them to ask you who you know."
He then screamed, "Romania!" and the crowd went wild.
In a Facebook post on the band's official page, the video was captioned, "Vecna's curse can never be louder than the crowd."
The five-day, multistage fest at Banffy Castle also featured Gorillaz, Disclosure, Sofi Tukker and scores of other artists.
Newsweek reached out to Twenty-One Pilots and Netflix for additional comment.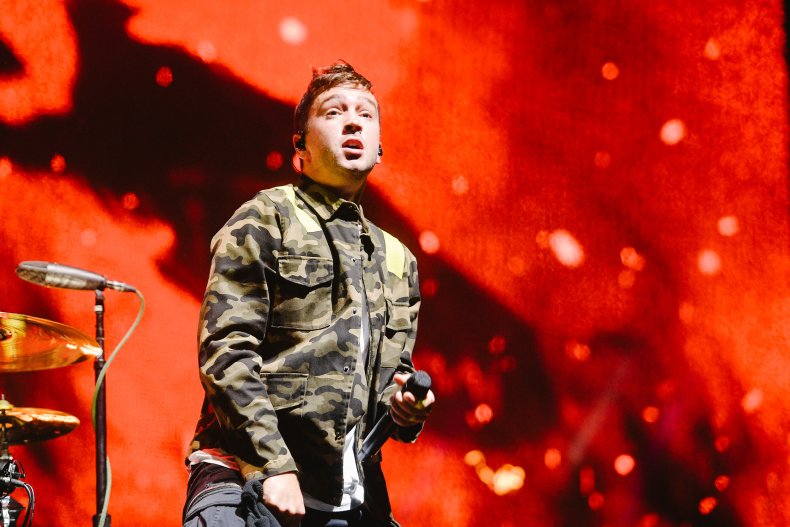 Update: 07/22/22 5:42 p.m. ET: This article was updated to add Facebook comment from Twenty One Pilots.