Twitch's Continuous Struggle With Moderation Shines a Light on Platform's Faults
Twitch.tv has been the leading live streaming platform for nearly a decade. Originally formed as Justin.tv in 2006 to showcase the mundane life of co-founder Justin Kan, this reality show experiment showcased new technology that has helped shape the modern media landscape. Rebranded as Twitch in 2011 and subsequently purchased by Amazon in 2014 for $1 billion, the site allows those with an internet connection to play games, explore IRL (in real life) content or perform in front of a live, virtual audience. Streamers can make a reasonable living through Twitch subscriptions and donations, as long as their actions do not break its Terms of Service or Community Guidelines.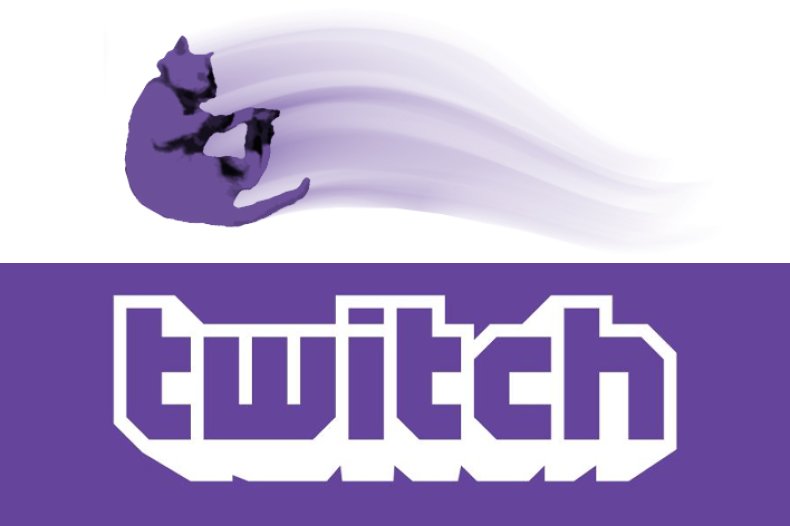 Moderation on Twitch
These rules on the Twitch website are meant to be the letter of the law for streamers. Violence, harassment, breaking laws or even wearing clothing that's too revealing can result in reprimands ranging from a seven-day Twitch ban to a channel's permanent removal. In an interview with Newsweek in May of 2018, co-founder and CEO Emmett Shear said that "Twitch has to act like the justice system to determine what's allowed and what isn't."
"Our intent is to always make the Twitch community stronger and to make Twitch a better place for streamers to earn a living," Shear said. "I hope people can trust our decisions, even if they disagree with them vociferously, and I encourage them to keep telling us where they think we got it wrong."
Moderators working for Twitch dole out punishments for reported streamers. In the past, streamers have received bans for for using homophobic slurs, engaging in spousal abuse or driving while reading messages in chat. Bans have also been handed down for more mundane reasons, like taking off your shirt after getting covered in tomato sauce or for spamming emotes on another streamer's channel.
Many community members feel that not every offense gets properly punished on the platform. Natalia 'Alinity' Mogollon became the target of internet scorn in July after clips of her throwing her cat and feeding it vodka went viral. Twitter users and organizations like PETA called for the streamer's ban on Twitch, though she received no punishment for her actions. The streamer has also shown pornography and allegedly uttered racial slurs while on stream without reprimand.
(Mogollon declined to comment for this story, directing Newsweek to a statement on Twitter.)
"The primary concerns from the streamers and a large portion of the Twitch community is over the moderation decisions being made, or not being made a lot of the time, in cases involving high profile streamers who may be suspended or banned," said Rod "Slasher" Breslau, who reports on the decisions of Twitch online. "It feels like Twitch is getting it wrong more often than it's getting it right. Not banning Alinity was a mistake from Twitch."
This isn't the only reason fans are calling for change on Twitch.
Ninja is in Another Castle
On Sunday, a pornographic video streamed on Twitch under the Fortnite category. More than 14,000 people watched the footage live for over an hour before the channel was taken down for breaking the ToS. The channel was promoted on Tyler "Ninja" Blevins' page, a streamer who left the site in August to stream on Mixer. Pornography being promoted on the channel of Twitch's former top streamer was not received well by community members.
"This is the last straw, we are trying to get the whole channel taken down so they don't promote other streamers and channels on my brand or profile," Blevins said in a Twitter video after the pornographic content on his channel was noticed. Twitch has since reverted Blevins' channel back to what every other offline page should look like.
Emmett Shear responded to the recent controversy on his own Twitter account. He claims that the video recommendation change was merely "experimental" and that it "creates new community connections." He apologized for the pornography shared on Blevins' account and announced they would no longer be testing this feature.
The comments section of his tweet has received over one thousand replies, including one from Macayla, a streamer who has garnered over 100,000 followers on Twitch. "Porn was left up for almost two hours. How does that happen," she wrote. "Who are you hiring here?"
Macayla (who asked Newsweek not to use her last name) was banned on Twitch for two years for "typing a threat in a streamers chat... that was clearly a joke," she told Newsweek. "It was one of the worst times of my life because Twitch was a pretty big part in my life." Her ban was rescinded in May 2018 by Twitch, though she was never told as to why.
Macayla believes that Shear "seemed dumbfounded" and "Twitch needs to have a serious discussion with their staff members as well as the CEO himself." She thinks Twitch needs to do a better job of "listening to the community" while "do[ing] a better job of owning up to their faults."
"We are not the enemy and nobody really ever tries to be," Macayla said. "We just want to make the platform a better place." After Shear's tweets and the recent drama, YouTuber Daniel "Keemstar" Keem tweeted out a call to action to his fan base. The host of the DramaAlert channel, that has over five million YouTube subscribers, created the "TwitchIsOverParty" hashtag on Twitter. His fans came out in force, with the hashtag trending in the United States and worldwide, with over 12,000 tweets over the course of a weekend.
When asked for comment, a Twitch representative shared Shear's original Twitter thread.
"The lack of consistency in the decisions themselves has only inflamed viewers unrest, while Twitch's biggest streamers mock the platform," Breslau said. "Twitch and Emmett must address this. Losing more high profile streamers would be a bad look for them."