Is Twitter Down? Outage as Site Over Capacity, Cannot Retrieve Tweets
Social media site Twitter went down for an extended amount of time on Thursday, with users across the world experiencing problems accessing the site.
Twitter appeared to start having issues around 8 a.m. Eastern Time.
According to the DownDetector website, social media users reported that Twitter was offline across the U.S., Europe and Africa.
"Down in Greece for about 15 mins now. It seems it's a global problem," one commenter wrote on the DownDetector site.
"Looks like Twitter Is down everywhere, WTF is happening!" a second added.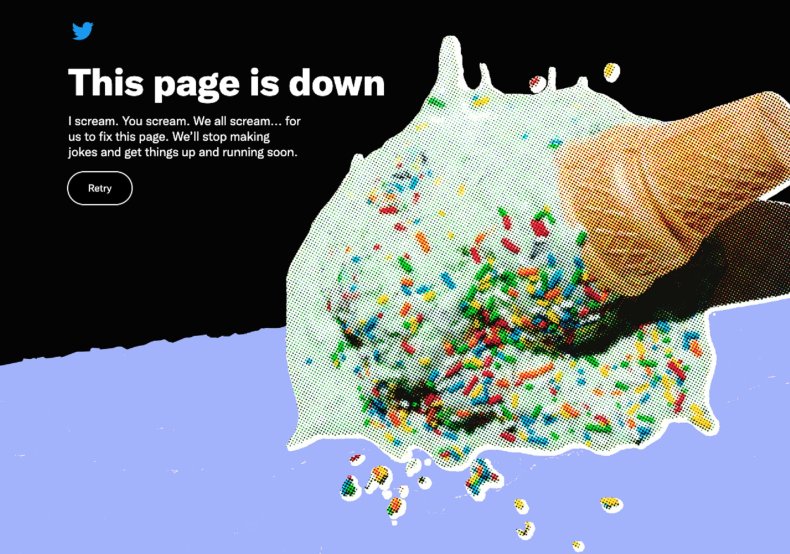 Others reported that the "Twitter is overcapacity" screen came up when they attempted to sign into the site.
According to the IsTheServiceDown website, the areas most affected by the outage appear to be Britain and mainland Europe, the northern and southern parts of India, southern Brazil and the eastern parts of the U.S.
The issues appeared to have started easing up from around 9:30 a.m. EDT for users in Europe.
It is not clear at this time what issues are affecting the social media site.
Twitter support said in a statement: "Some of you are having issues accessing Twitter and we're working to get it back up and running for everyone. Thanks for sticking with us."
The Guardian reported that the outage was on track to be the longest that Twitter has gone through in years. The last time it suffered a major outage was in 2016, when the site was down for two-and-a-half hours.
A number of people joked that Twitter going down has something to do with Tesla and SpaceX CEO Elon Musk pulling out of his planned $44 billion takeover of the site.
Musk is trying to get out of the deal because he was dissatisfied with how Twitter dealt with his request for information on bot and spam activity on the platform.
In response, Twitter filed a lawsuit against the world's richest man, stating that he must "honor his obligations" and complete the deal.
Update 7/14/22 9:08 a.m. EDT. This article was updated with later information and context.
Update 7/14/22 9:58 a.m. EDT: This article has been updated with comment from Twitter support and additional information on services resuming for some users across the world.