Twitter Flags Trump's Post-Defeat Claim Mail-In Ballots 'Sent to People Who Never Asked for Them'
Twitter flagged multiple unsubstantiated tweets from President Donald Trump on Saturday. The latest was a post shared in the afternoon claiming election fraud.
Democratic presidential nominee Joe Biden was declared victorious in a tight race against the Republican incumbent this morning after maintaining a lead in Pennsylvania. Currently, Biden holds 279 Electoral College votes compared to Trump's 214. Biden drew roughly 74.5 million votes in the 2020 election, breaking the previous record set by former President Barack Obama in 2008
"THE OBSERVERS WERE NOT ALLOWED INTO THE COUNTING ROOMS. I WON THE ELECTION, GOT 71,000,000 LEGAL VOTES. BAD THINGS HAPPENED WHICH OUR OBSERVERS WERE NOT ALLOWED TO SEE. NEVER HAPPENED BEFORE. MILLIONS OF MAIL-IN BALLOTS WERE SENT TO PEOPLE WHO NEVER ASKED FOR THEM!" Trump tweeted after declining to concede defeat. Twitter immediately flagged the tweet, saying that the "claim about election fraud is disputed."
The president added in a separate tweet: "71,000,000 Legal Votes. The most EVER for a sitting President!"
At the time, Biden had received 74,523,535 votes in total, easily beating Trump's 70,356,821.
Newsweek reached out to the Biden campaign for comment.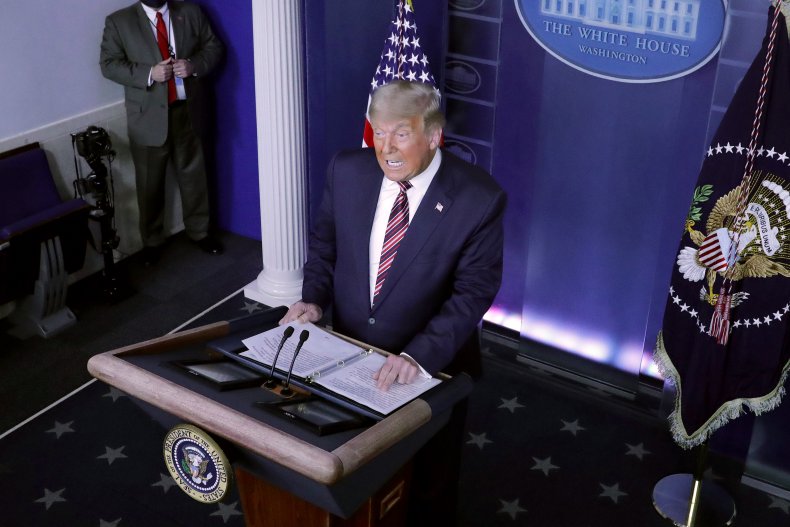 On Saturday morning, Twitter began flagging a number of Trump's tweets claiming that tens of thousands of illegal votes arrived after 8 p.m. on Election Day in key states. "Tens of thousands of votes were illegally received after 8 P.M. on Tuesday, Election Day, totally and easily changing the results in Pennsylvania and certain other razor thin states," the president tweeted.
The social media platform marked the post, saying "some or all of the content shared in this Tweet is disputed and might be misleading about an election or the civic process."
Trump and his campaign have repeatedly claimed without evidence that the Democrats stole the election from him with voter fraud and a lack of transparency in counting ballots. Since Election Day, the president's campaign has filed a series of lawsuits in Pennsylvania, Nevada and Georgia—states that were uncalled at the time of filing.
While most of the suits have made little progress in the courts so far, one Pennsylvania Supreme Court decision ruled that counties in the state must separate mail-in ballots received before and after polls closed at 8 p.m. November 3. But it was a practice that state officials had already been doing.
Biden's campaign has vowed to meet Trump's legal challenges and said they feel confident that none of the lawsuits would change Biden's lead in the race. "The Republican legal claims are utterly baseless and have failed and will continue to fail in the courts," said senior Biden campaign adviser Bob Bauer, according to the New York Times.