QAnon Conspiracy Theories and Hate Speech Flood Twitter, Despite Crackdown
Despite taking a number of steps to crackdown on misinformation and hate speech appearing on the site, extremist material and conspiracy theory content is frequently shared on Twitter via links from the far-right "free speech network" Gab.
According to a report from the Anti-Defamation League, more than 112,000 tweets were posted containing links to Gab content between June 7 and August 22 which included anti-Semitism, misinformation relating to COVID-19 or the vaccines, and content from Japan which promotes the radical QAnon conspiracy theory.
The ADL's Center on Extremism (COE) estimates that over the course of nearly 2.5 months, tweets containing Gab content were shared by more than 32,700 users on Twitter, with a potential reach of more than 254 million views.
"Twitter has multiple tools to prevent misinformation about COVID and anti-vaxx conspiracy theories," Sefa Ozalp, a data scientist who worked on the ADL report, told Newsweek.
"However, if the URL of Gab content is shared on Twitter, we are concerned that those actions of enforcement are not as effective as if the content was published on Twitter directly, especially given the efforts of Twitter in trying to counter this narrative on their platform."
What is Gab?
Gab, founded by Andrew Torba in 2016, is a controversial free speech network used by neo-Nazis and white supremacists who are unable to post on other platforms with stricter hate speech policies.
The site continued to be haven for extremists and the far-right who have been thrown off other social media sites after Twitter carried out a purge of users, including white supremacists, QAnon supporters and Donald Trump, in the wake of the January 6 attack on the Capitol.
While the ADL noted that Twitter's anti-extremist policies are more effective now than they were a year ago, there are still issues with users being able to share far-right and conspiracy theorist content which would otherwise be flagged by the platform.
According to the report, entitled "For Twitter Users, Gab's Toxic Content Is Just a Click Away," the top 50 most shared Gab links "were rife with conspiratorial content and misinformation" some of which even came from Gab's verified Twitter account.
Sixteen of the top 50 Gab links on Twitter promoted misinformation and conspiracy theories about COVID-19. One of the links was a widely shared article written by Torba which details how people can allegedly file an "air tight religious exemption request" to not have the vaccine.
The link was shared by Gab's own Twitter account to its 390,000 followers. It was also shared by Elijah Schaffer, a right-wing personality on the Glenn Beck-founded broadcaster BlazeTV, to his 303,000 followers on Sunday.
The most popular Gab post was from Arizona Republican state senator Wendy Rogers, who has frequently shared misinformation that Trump won the last election, promoted the sham audit in Arizona and QAnon content, as well as being accused of pushing white supremacist rhetoric.
The reports says that the Rogers' post telling people to follow her on Gab on July 27 was the most shared tweet during the timeframe and coincided with Twitter banning a number of accounts linked to the widely dismissed Arizona recount.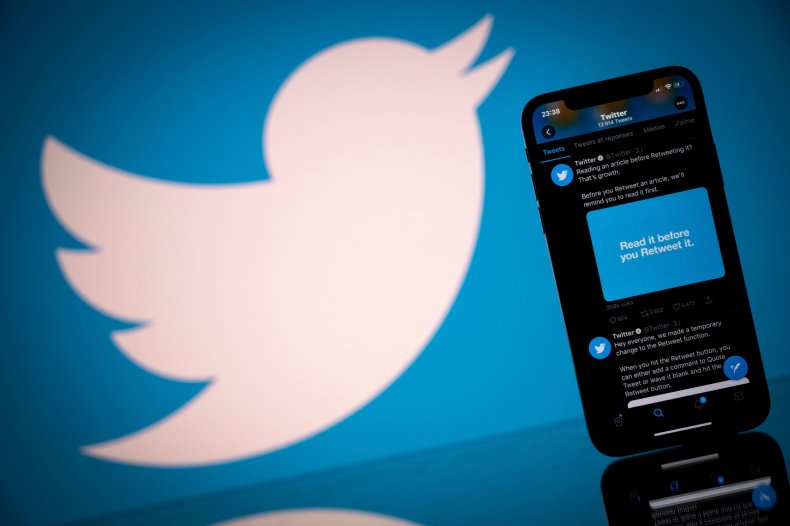 Elsewhere, 21 of the top 50 links to Gab content shared on Twitter between June and August contained conspiratorial content by Japanese-language accounts, including QAnon profiles as the radical movement also started gaining traction in the country in late 2020.
Some of the false claims shared by these Japanese Twitter accounts via Gab links include Microsoft founder Bill Gates being arrested for child trafficking and various misinformation about COVID-19 and vaccines.
"Twitter has taken action and taken down prevalent QAnon accounts, especially in the aftermath of the January 6 insurrection," Ozalp said. "However, QAnon is still quite prevalent on Gab, and this QAnon content is making its way to Twitter via Gab URLS."
Ozalp said the report is not calling for Twitter to ban all Gab links or remove its verified account, but to ensure they use the enforcement tools and actions for external links so that conspiracy theories, anti-Semitism hate and extremism do not make their way to the platform.
In a statement to Newsweek, Twitter said they are actively working to improve the safety of their service, including taking steps to identify and disrupt attempts to amplify false and misleading information.
"We also recognize that some may modify their behavior to disguise abuse and attempt to avoid detection, and we work to make adjustments in our enforcement to mitigate this approach," the statement added.
"We enforce against third party websites (URLs) that would otherwise violate our policies if their content were posted directly on Twitter, including our COVID-19 misleading information policy. We either require removal of the Tweet or apply a warning.
"When we apply warnings to URLs, people attempting to access the website from Twitter are required to click through the warning before accessing the website. We continue to improve the speed and scalability of these measures.
"As ADL's report acknowledges, we continue to improve our approach to mis- and disinformation. Combating COVID-19 misinformation is central to this work, both through the enforcement of our policies and through the elevation of credible, reliable health information."
Speaking to Newsweek, Torba dismissed the finding of the ADL report as well as the organization itself.
"The ADL can call me and Gab whatever shame words they want, but they can't say I'm wrong. The real problem for them here is that I don't answer to the ADL," Torba said.
"The ADL can try and pressure Twitter to censor Gab all they want, but they will never stop the signal of the 20 million people who are using Gab's services each and every month. Gab will never bend the knee to hateful extremist organizations like the ADL.
"In the United States of America people have a God-given right to speak freely, to exercise religious liberty, and to protect their bodily autonomy. Reminding people of these rights is not 'misinformation'"