Twitter, YouTube May Return to Iran, as Youngest Minister Fights for Social Media Freedoms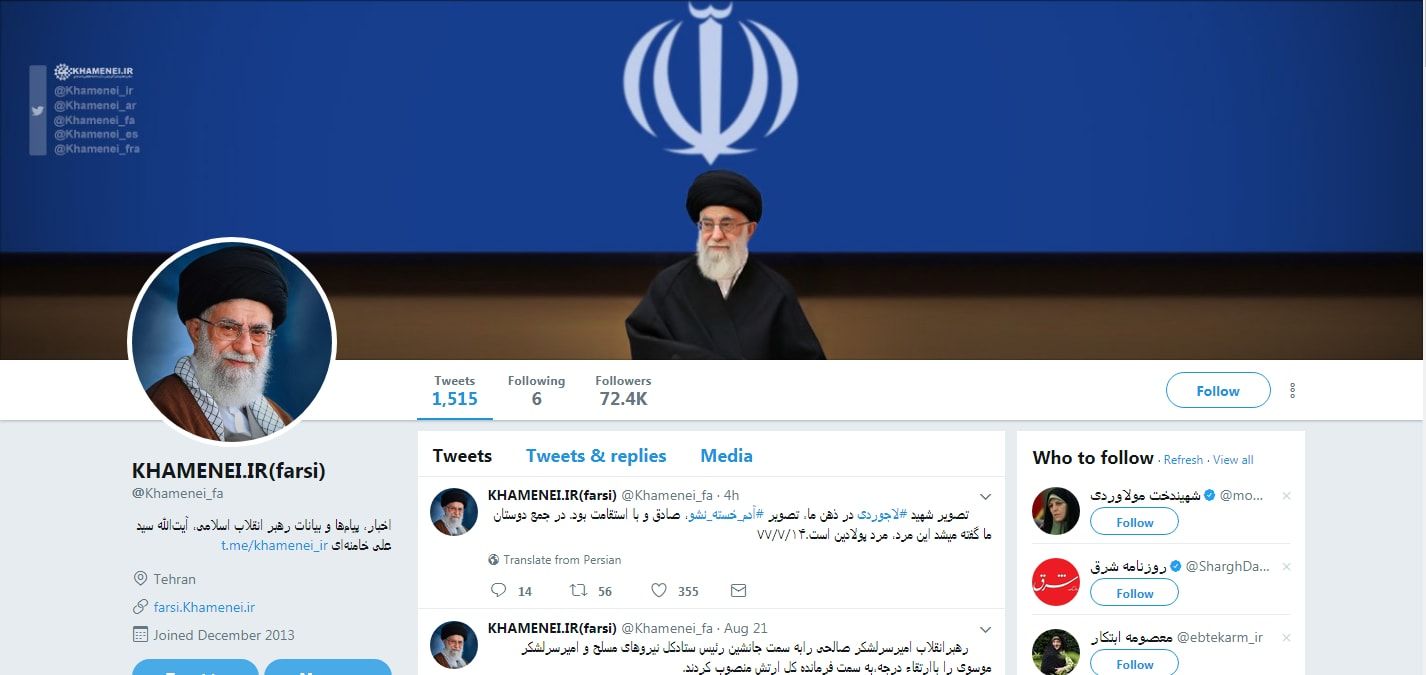 Iran's youngest-ever government minister announced Tuesday his intention to try to undo a state-imposed ban on Twitter, arguing social media provided citizens with an important platform to communicate and express themselves.
Mohammad Javad Azari Jahromi was selected by Iranian President Hassan Rouhani to head the country's ministry of communications and technology, and the 36-year-old former intelligence official was confirmed by parliament Sunday. Jahromi, who is the first Iranian minister to be born after the Islamic Revolution of 1979, told the state-run Iran daily newspaper that "Twitter is not an immoral environment needing to be blocked" and that he was prepared to negotiate to lift the restrictions on the site that exist for everyday citizens but not high-ranking officials such as himself, according to Agence France-Presse.
Related: Iran: Trump should 'tackle white supremacy rather than meddle in nations' affairs'
"We cannot disregard such a broad-based social network," Jahromi said Tuesday, according to the Iran Labor News Agency, an outlet close to the country's reformist movement.
"I have a Twitter account and I think it is a suitable tool for public diplomacy, connecting to people around the globe and voicing our ideas," he added.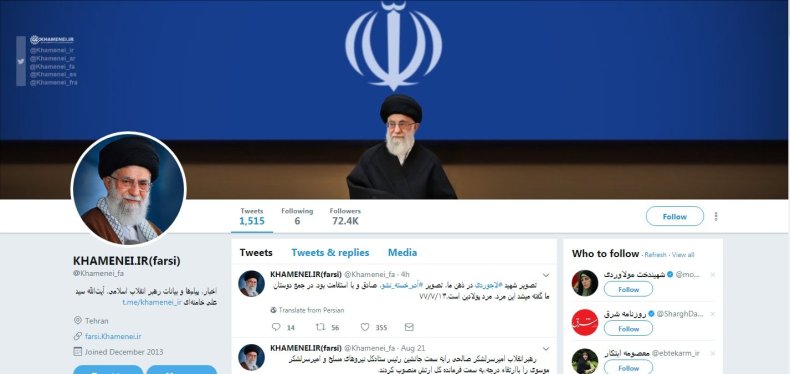 Jahromi said that his ministry does not have the authority remove the ban, but that talks with the Supreme Council on Cyberspace had already begun to free up content on YouTube and experiment with greater social media access at universities. The issue is part of a larger debate between Iran's more liberal government, headed by Rouhani, and its more conservative religious authority, which is led by the country's supreme leader, Ayatollah Ali Khamenei, and ultimately gets the final word. Rouhani's efforts to open Iran's economy and diplomatic relations have been met with backlash from hardline figures arguing that exposure to Western culture threatens the country's Islamic character.
Rouhani was criticized by reformists for nominating only male candidates to cabinet positions, in a potential effort to please conservatives following his re-election in May. Of these 17 men, 16 were approved, with lawmakers only failing to approve the prospective energy minister, Habibollah Bitaraf, over their dissatisfaction with his plans to counter a drought in parts of the country. Jahromi made the cut, but did so with the least amount of votes of any successful nominee, according to The Washington Post.
The reluctance to vote Jahromi in reportedly came not only as a result of his lack of experience, but also due to his controversial background in intelligence. A number of activists have claimed Jahromi played a leading role in the 2009 crackdowns on protesters that blocked the social media sites he's since come out in support of unblocking. That year, supporters of unsuccessful presidential candidate Mir Hossein Musavi came out in numbers to demonstrate against what they called an unfair election, and some claimed they were interrogated by Jahromi himself.
Pro-reformist lawmaker Mahmud Sadeghi tweeted August 11 that Jahromi had said he was willing to meet with some of those who had alleged his role as interrogator, but Iranian journalist Ehsan Bodaghi later said such a meeting never came to be. On August 13, Jahromi denied his involvement in interrogations to the Iran daily, saying that "such reports are aimed at defaming me," according to Radio Free Liberty/Radio Europe, an outlet backed by the U.S. government.
Khamenei, Rouhani and Iranian Foreign Minister Mohammad Javad Zarif are among the leading officials to maintain active Twitter accounts—and in multiple languages, too. They have often commented on world events using the digital platform, and last week Khamenei's official account criticized President Donald Trump for his polarizing comments following a deadly white nationalist car attack against a crowd of counterprotesters peacefully opposing a far-right rally in Charlottesville, Virginia.
Trump suggested both sides were to blame for the incident, a response Khamenei said signaled that the Republican leader should attend to his own country rather than continue trying to undermine a landmark nuclear treaty signed by the U.S., Iran and other major powers.
"If US has any power, they better manage their country, tackle #WhiteSupremacy rather than meddle in nations' affairs. #Charlottesville," the tweet read.