Twitter Offers Account Security Tips Amid Russia, Ukraine Conflict
Twitter issued new safety guidelines for users in Ukraine to protect their accounts amid the country's conflict with Russia.
The social media platform shared tips to help Ukrainian users protect their accounts and digital information, according to a thread Twitter posted on Wednesday.
"When using Twitter in conflict zones or other high-risk areas, it's important to be aware of how to control your account and digital information," Twitter wrote.
The guidelines were posted in English and Ukrainian.
Russian President Vladimir Putin announced a "special military operation" to "demilitarize and de-Nazify" Ukraine early Thursday morning. Shortly after that announcement, Ukrainian authorities reported missile strikes across the country as Russian ground and air forces were seen moving forward into Kyiv-controlled territories.
Twitter's advice included recommendations to strengthen users' account passwords, ways to know whether an account has been "compromised," and setting a two-factor authentication for account access.
"Twitter's top priority is keeping people safe, and we have longstanding efforts to improve the safety of our service. As we do around major global events, our safety and integrity teams are monitoring for potential risks associated with the conflict to protect the health of the service, including identifying and disrupting attempts to amplify false and misleading information and to advance the speed and scale of our enforcement," a Twitter spokesperson told Newsweek on Thursday.
The platform also provided users with tips on how to regain access in case their accounts were "compromised" or "hacked," and how to control the visibility of their tweets. Twitter also posted ways for them to restore their "restricted" accounts, a case in which a user account might be locked or that some features are limited.
It also offered advice if users choose to delete their accounts for their own safety: "If you feel safest deleting your account, deactivating your Twitter account will be the first step and will mean that your username, profile, and Tweets won't be viewable anymore unless you reactivate within 30 days."
Twitter posted methods for users to keep their whereabouts private and remove their location information from their current and past tweets. However, users' locations might still be visible from third-party apps or external search results.
"Just like you might not want to tweet your home address, be cautious when tweeting from locations that you don't want others to see," the post read.
Twitter's spokesperson also said that the social media platform will continue to monitor any further developments concerning the Russia-Ukraine conflict, and warned that the company will take action if clear evidence of state-affiliated information operations emerged.
Twitter defines a state-affiliated information operation as a "platform manipulation that we can reliably attribute to a government or state-linked actor." This "manipulation" is "prohibited" according to Twitter rules.
"If we have clear evidence of state-affiliated information operations, our first priority is to enforce our rules and remove accounts engaging in this behavior," the spokesperson's statement read.
Hundreds of casualties were reported after the first missile struck Ukraine on Thursday, according to a Ukrainian interior ministry source, per CNN. No details were revealed about the number of people killed from those reported casualties.
During a phone call with Ukrainian President Volodymyr Zelenskyy, U.S. President Joe Biden denounced early Thursday the "unproved and unjustified attack" against Ukraine.
"I condemned this unprovoked and unjustified attack by Russian military forces," Biden said of his phone call with Zelenskyy, according to a statement released by the White House.
"I briefed [Zelenskyy] on the steps we are taking to rally international condemnation, including tonight at the United Nations Security Council," the president said.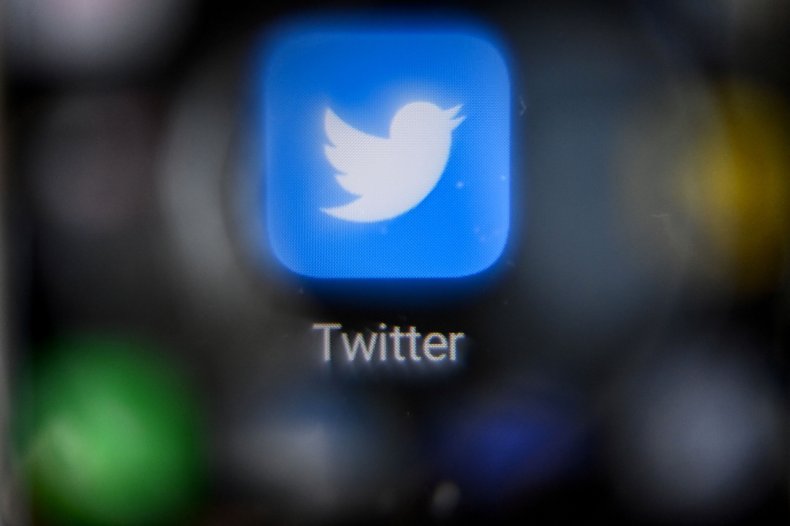 Meanwhile, Ukrainian Foreign Minister Dmytro Kuleba said that Russia launched " a full-scale invasion of Ukraine."
On Wednesday, U.S. Secretary of State Antony Blinken said that America would "reinforce NATO" if Russia invaded Ukraine by "positioning forces to the east among our partners and allies to make sure that they're protected."
Update 2/24/2022, 1:39 p.m. ET: This story has been updated to include comments from Twitter.