Twitter Receives Another Invite to Move to Florida After Musk Purchase
Florida's Chief Financial Officer Jimmy Patronis invited Twitter to move its headquarters to Florida following the news that Elon Musk reached an agreement to buy the platform for $44 billion on Monday.
Twitter accepted Musk's buy-out deal on Monday following negotiations, and Musk announced his plans to enhance the platform in a press release following the news. "Free speech is the bedrock of a functioning democracy," Musk said, "and Twitter is the digital town square where matters vital to the future of humanity are debated."
"I also want to make Twitter better than ever by enhancing the product with new features, making the algorithms open source to increase trust, defeating the spam bots, and authenticating all humans," he added. "Twitter has tremendous potential – I look forward to working with the company and the community of users to unlock it."
Following the news, Patronis suggested online that Musk consider moving Twitter's headquarters from San Francisco to Florida.
Posting a photo of a beach at sunset, Patronis wrote, "Hey @elonmusk, this is what Team Twitter could see ever[y] evening if your HQ was in the Free State of Florida."
He tweeted shortly after, "This acquisition is both a win for free speech and a win for Florida's pension system. With @elonmusk in control of @Twitter, I will continue my campaign of attracting Twitter to Florida."
He added that while he believes Musk "has the right intentions, he will be battling a culture that lives, works and plays in San Francisco, which is the epicenter of wokeness, groupthink and speech codes."
Patronis concluded that Twitter would benefit greatly from the move. "We have no income tax, we love freedom, and we believe in public safety. With Elon at the helm, Florida and Twitter would be a match made in heaven," he wrote.
This is not the first time Patronis has vocalized his desire for Musk to take his enterprises to the conservative state of Florida. In early April, Patronis sent Musk a letter suggesting that Florida could be of use to Twitter shortly after Musk purchased 9.2 percent of Twitter's stock and temporarily became the company's largest shareholder.
"I think Twitter's culture could benefit from being in a state that values liberty and has not been taken captive by the thought police (unlike California)," Patronis wrote according to Florida Politics. "There is no Ministry of Truth here. Just freedom, beaches and a lot of opportunity."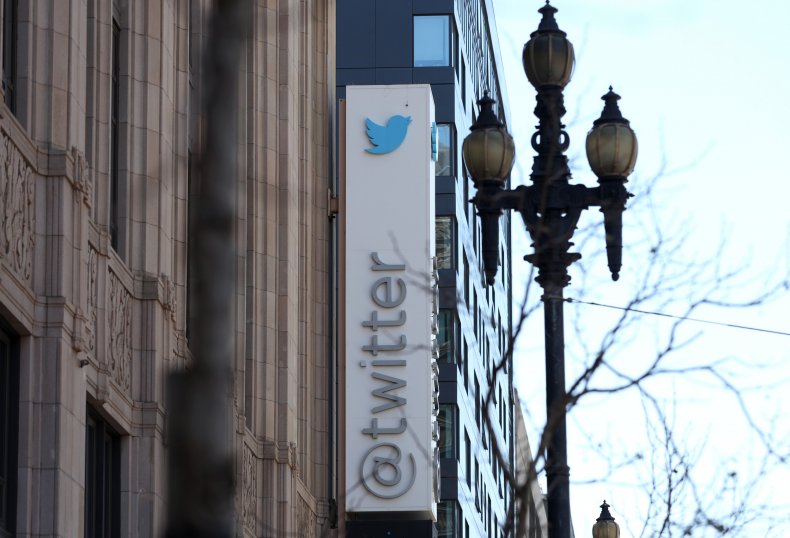 In 2020, Patronis also offered Musk the opportunity to move the Tesla headquarters to Florida after plans to open factories to make Tesla's electric vehicles were shot down by California authorities. Musk eventually moved Tesla headquarters to Texas instead.
Patronis and Florida Governor Ron DeSantis were also unsuccessful when they urged In-N-Out Burger to come to Florida.
On Elon Musk's newest purchase, DeSantis tweeted on Monday, "@elonmusk's offer to buy Twitter is a good deal for shareholders and raises the prospect that the platform will be a place where free speech can thrive, not a tool for narrative enforcement."
Newsweek reached out to Elon Musk and Jimmy Patronis for additional comment.