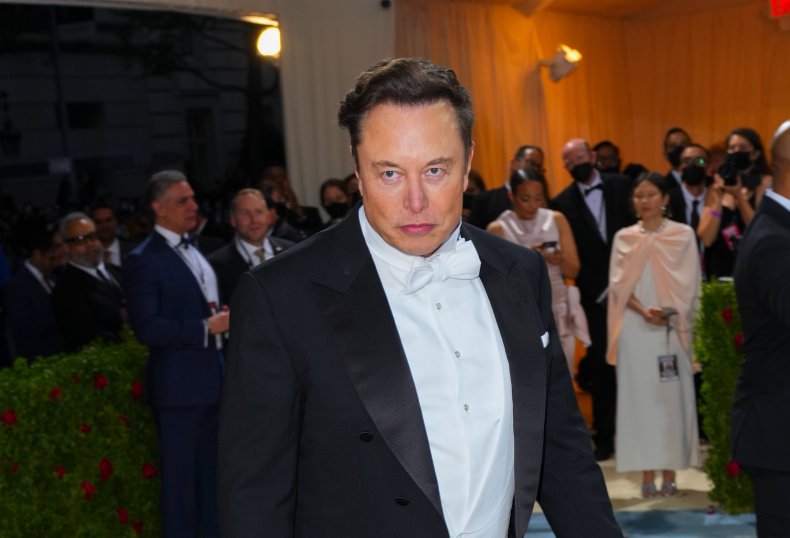 Twitter stock prices nosedived after tech billionaire Elon Musk announced that he intends to break his $44 billion agreement to purchase the social media giant.
A letter sent by the Telsa CEO's legal team to Twitter on Friday, which was filed with the U.S. Securities and Exchange Commission (SEC), said that the agreement was being "terminated" due to Twitter allegedly making "false and misleading representations" regarding "fake or spam accounts on Twitter's platform." Twitter's stock price quickly lost value following the news, dropping more than 6 percent after the market closed.
Musk's attorneys argued that breaking the agreement was justified, in part, because Twitter had failed to provide adequate information about the platform's process of identifying the spam accounts despite "repeated requests over the past two months." The information that the platform had provided to Musk came with unacceptable "strings attached," the attorneys argued.
"Mr. Musk is terminating the Merger Agreement because Twitter is in material breach of multiple provisions of that Agreement, appears to have made false and misleading representations upon which Mr. Musk relied when entering into the Merger Agreement, and is likely to suffer a Company Material Adverse Effect," the letter reads.
The announcement appears likely to set off a legal battle over the terms of the agreement, which include a $1 billion breakup fee that Musk is liable to pay upon termination of the deal. Twitter's board has already indicated that it intends to "enforce the merger agreement" in court.
"The Twitter Board is committed to closing the transaction on the price and terms agreed upon with Mr. Musk and plans to pursue legal action to enforce the merger agreement," the board said in a statement obtained by Newsweek. "We are confident we will prevail in the Delaware Court of Chancery."
Tesla's stock value, which dropped significantly after Musk said that his Twitter deal was temporarily "on hold" over the spam bot claims in May, increased by about 2 percent after hours on Friday.
Speculation that Musk would attempt to end the deal has been rampant for months, increasing when he seemingly disappeared from the platform for more than a week in late June.
Musk argues that Twitter's claim that the platform contains 5 percent or less fake or spam accounts is not verifiable. Musk claimed, without evidence, that the platform included at least 20 percent fake or spam accounts.
Support for the tech mogul, who also recently announced that he intended to vote Republican in the future, swelled among conservatives who have long claimed that Twitter is unfairly "censoring" their views by moderating its platform.
Republican Texas Attorney General Ken Paxton launched an investigation into the alleged spam accounts last month, repeating Musk's unsubstantiated claim that 20 percent of accounts on the platform were fake.
Twitter's stock value started to fall shortly after Musk raised doubts about the proposed purchase. Share prices dipped under $35 after hours on Friday, far below the $54.20 purchase price that Twitter agreed to when striking the deal with Musk in April.
Update: 7/8/22; 7:20 p.m.: This article has been updated with additional information.