Elon Musk Hasn't Tweeted for a Week as He Hits 100M Followers
As he surpasses 100 million Twitter followers and celebrates his 51st birthday today (June 28), Elon Musk has been uncharacteristically quiet on social media.
The CEO of SpaceX and Tesla is well known for his daily presence on Twitter, often posting memes or general observations that typically garner hundreds of thousands of likes.
Musk's tweets have even landed him in hot water in the past when he was forced to settle a securities charge by agreeing to step down as Tesla's chairman and agreeing to pay a $20 million penalty to the U.S. Securities and Exchange Commission (SEC) because of a tweet about Tesla's share price that led to "significant market disruption." Additionally, the settlement required Tesla to pay an additional $20 million penalty to the SEC.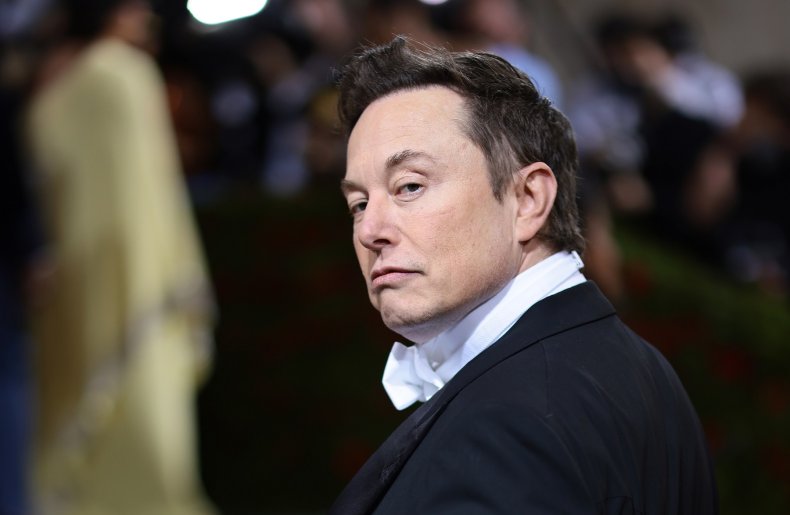 While Musk is usually a constant presence on social media, as of June 28, he had been silent for a week.
Prior to his week-long Twitter silence, the multi-billionaire gave no indication that he was taking a break from the platform, leading many users to enquire about where he had gone—particularly around the time he reached the 100 million follower milestone.
"Where is Elon Musk?", wrote tech entrepreneur Eli David on Monday. "Hasn't tweeted for five days…"
The same question was asked by the World of Engineering Twitter account, which wrote: "Where is Elon Musk? He is about to hit 100 million followers."
One person claimed they had seen Musk outside of Twitter during his social media absence. Johnna Crider, a reporter for renewable energy news site CleanTechnica, said she interviewed Musk at the Tesla factory in Texas.
"Many people are worried about Elon Musk since he's been offline for some time," Crider tweeted. "I saw him yesterday at Giga TX. The fact that he took the time to meet with me was awesome. His focus was on working but he's safe and healthy."
Musk's Twitter silence has also meant he has not yet commented on one of the most significant political upheavals in the U.S. in modern times—the Supreme Court's controversial decision to overturn the Roe v. Wade decision which granted federal protections for abortions.
Musk is no stranger to weighing in on political or social issues. In recent months, he has tweeted about "annoyingly wrong" environmentalists; identified himself as a moderate centrist who will vote Republican; and has repeatedly voiced concern about population decline due to low birth rates in some countries, which he called "the biggest threat to civilization."
In any case, Musk's 100 million follower milestone places him sixth on the list of the most-followed Twitter users in the world, ahead of singer Taylor Swift who has 90 million followers and slightly behind Portuguese footballer Cristiano Ronaldo, who has 101 million.