Twitter Sues Texas AG Over 'Retaliatory' Investigation After Trump Ban
Twitter has sued Texas Attorney General Ken Paxton after he launched an investigation into the social network's decision to ban former President Donald Trump.
Twitter filed its lawsuit against Paxton in California in order to halt his investigation. The suit claims that Paxton's investigation was "retaliatory" for Twitter banning Trump, The Texas Tribune reported.
On January 8, Twitter permanently banned Trump from its platform over the risk of his inciting violence. Trump had repeatedly used his personal account to allege widespread fraud in the 2020 elections. His baseless allegations were cited as the motivation for numerous participants in the January 6 insurrection at the Capitol.
Then, on January 13, Paxton launched a civil investigation into Twitter and four other tech and social media firms, the Tribune wrote. The investigation sought information about the companies' internal processes for moderating content and deciding which users to ban.
"[Paxton is] unlawfully abusing his authority as the highest law-enforcement officer of the State of Texas to intimidate, harass, and target Twitter in retaliation for Twitter's exercise of its First Amendment rights," Twitter's lawsuit states.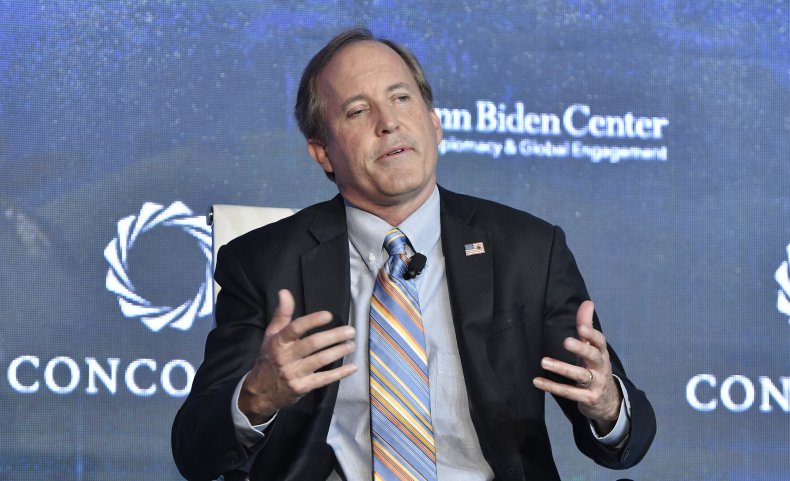 When announcing his investigation into social media companies on January 13, Paxton said, "The public deserves the truth about how these companies moderate and possibly eliminate speech they disagree with."
"The seemingly coordinated de-platforming of the President of the United States and several leading voices not only chills free speech, it wholly silences those whose speech and political beliefs do not align with leaders of Big Tech companies," Paxton added.
A month before launching his investigation, Paxton asked the Supreme Court to let Republican-led legislatures in four states to disregard their popular votes for Joe Biden. Paxton wanted the court to let the legislatures choose their own slate of presidential electors instead. The Supreme Court refused to hear Paxton's case.
Had Paxton's request been successful, it could've helped Trump remain president despite legitimately losing the 2020 election. Legal experts called Paxton's suit a "publicity stunt" and wondered whether he filed it to get a legal pardon from Trump amid an FBI investigation into corruption allegations against Paxton.
Paxton spoke at Trump's January 6 "Stop the Steal" rally in the nation's capital. After the insurrection, Paxton was the only state attorney general who didn't sign a January 12 letter to Acting U.S. Attorney General Jeff Rosen condemning the deadly riot.
The week before, Paxton joined a statement from the Republican Attorneys General Association condemning the "violence, destruction, and rampant lawlessness." He also blamed Antifa, anti-fascist protesters, for having a role in the insurrection—a conspiracy theory that the FBI has said called baseless.
Newsweek contacted Paxton's office for comment.