Twitter Under Elon Musk Would Be 'Arena of Hate': Democratic Strategist
Democratic strategist Danielle Moodie on Saturday warned against Elon Musk taking over Twitter after the Tesla CEO offered a $43 billion bid to buy the social media platform.
During an interview on MSNBC's PoliticsNation, Reverend Al Sharpton asked Moodie: "Are you concerned that what Musk is trying to do is to open up the platform for more misinformation about topics such as COVID-19 and the 2020 election? And perhaps even allow former President Trump to get his account back?"
"I'm going to be honest, Elon Musk is a danger to Twitter and to freedom of speech," she responded, adding that Musk's bid to buy the social media platform would be "problematic."
Musk said Thursday during a TED conference in Vancouver that he believes it is "very important for there to be an inclusive arena for free speech."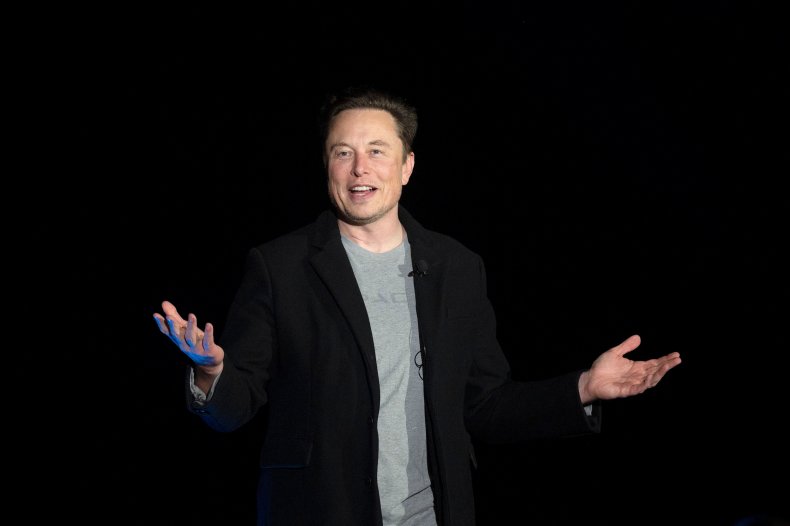 "So, creating an arena for hate? To me, that's what that sounds like," Moodie commented on Musk's remarks. She argued that he is buying Twitter to evade "consequences" for his tweets, while also accusing him of tweeting "transphobic and homophobic things to his millions of followers."
Musk has long been a critic of Twitter and voiced his concerns about the platform's free speech policies. Most recently, he said during the Thursday TED Talk that he favors "timeouts" instead of permanent bans.
On Friday, Twitter's board of directors blocked Musk's proposal by adopting what is known in the investing world as a "poison pill." This policy would allow current shareholders, Musk excluded, to buy additional shares at a discounted rate, which would make it difficult for the Tesla CEO to acquire the majority of shareholder votes.
Saturday Night Live's Weekend Update hosts Michael Che and Colin Jost also criticized Musk during a segment over his proposed Twitter buyout.
Che said that Musk wants to buy Twitter so he can loosen the platform's free speech rules, adding "that's how badly white guys want to use the 'N-word.'"
"I don't understand why Elon even wants to own Twitter. It used to be something that seemed important and even fun and now you look at it and it's confusing and depressing. It's the [Rudy] Giuliani of apps," Jost said after laughing at Che's remarks.
Jost continued: "Elon built electric cars, he's going to Mars, why is he even involving himself with Twitter? It would be like if the Prince of England gave it all up just to marry an actor from Suits. Plus, Twitter isn't even that profitable anymore. It just feels like a bad business decision and I say that as someone who bought a Staten Island Ferry with Pete [Davidson]."
However, Musk was lauded by conservatives, including radio host Dan Bongino and Donald Trump Jr., who criticized some liberals' reaction towards the billionaire's offer.
"There's a price for being woke, folks. You want to be woke, you want to run Twitter your way? Well, you can run it into the ground because Elon Musk just put hard cash on the table," Bongino said on Saturday on Unfiltered. "I've heard liberals all over Twitter. I see them all the time. Clamor about, 'Hey, we can ban who we want. We can ban Trump. We can ban you.' I was suspended from Twitter."
He continued: "I thought you said it was a private company, so it can only do what it could do when it's a private company run by moonbat Left lunatics. But when it's run by a guy with a libertarian streak like Elon Musk, all of a sudden you lose your mind, tells me it's not about a private company to you. It's more about censorship."
Trump Jr. also took a hit at liberals on Friday when he tweeted: "Elon Musk controlling Twitter and allowing for free speech is literally worse than Pearl Harbor!!!"
Meanwhile, Colorado Republican Representative Lauren Boebert defended Musk's decision, saying in a tweet before Twitter's board of directors' decision: "@ElonMusk is showing us that free speech IS worth fighting for! I hope Twitter's board sees the light. If they reject his offer, the company's stock will likely never recover."
Also, legal analyst Johnathan Turley commented on the bid in an op-ed for The Hill saying that for some people "an outbreak of free speech could have dire consequences for many in the political-corporate-media triumvirate. For them, the greatest danger is that Musk could be right and Twitter would become a more popular, more profitable company selling a free speech product."
Newsweek reached out to Twitter and Elon Musk's media representatives for comment.