Elon Musk Suggests Twitter 'Timeouts' Would Be Better Than Full Bans
Tesla CEO Elon Musk believes "timeouts" from Twitter would be better than full bans from the social media platform.
Musk made the comments during an interview at the TED 2022 conference Thursday, according to The Hill, the same day reports emerged that he had offered to buy Twitter.
With 81.7 million followers on the platform, Musk is both a frequent user and outspoken critic of Twitter. His criticisms of Twitter largely center on his free speech concerns, something he spoke about at the TED 2022 conference.
"I think it's very important for there to be an inclusive arena for free speech," Musk was quoted by The Hill. "Twitter has become sort of the de facto town square, so it's really important that people have both the reality and the perception that they're able to speak freely within the bounds of the law," he said, adding that he would be "very cautious" regarding permanent bans and would favor "timeouts" instead.
Twitter has not shied away from banning high-profile figures in the past, including former President Donald Trump and Georgia Representative Marjorie Taylor Greene.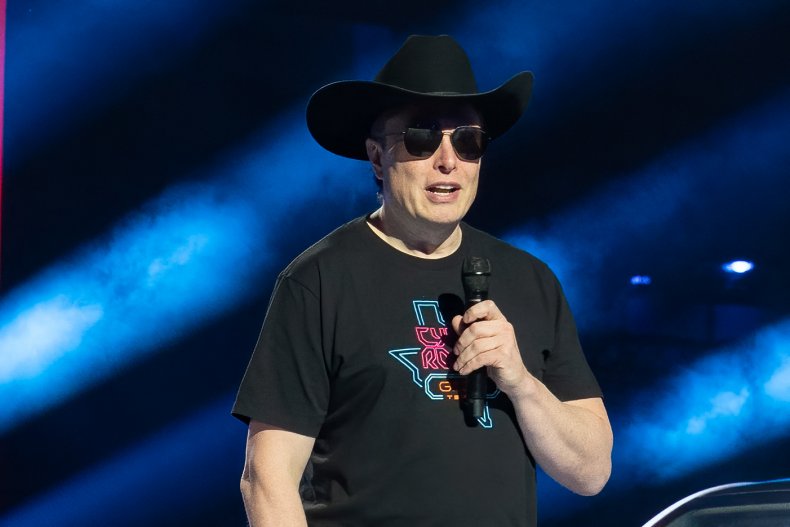 Musk's offer to fully buy Twitter has already found support among conservatives, including former Brexit Party leader Nigel Farage, who tweeted Thursday that it was "the best news for free speech in years."
Musk is already one of Twitter's largest shareholders after he purchased a 9.2 percent stake in the company earlier this month. That stake is surpassed in size only by that of asset manager Vanguard Group, which owns 82.4 million shares, or 10.3 percent of Twitter stock, The Wall Street Journal reported Thursday afternoon.
Shortly after Musk purchased the 9.2 percent stake in Twitter, he initially announced that he would be joining its board of directors, but Musk ended up changing his mind about joining the board.
Even before he offered to buy the company in full, his 9.2 percent acquisition inspired conservatives to call on Musk to reinstate Trump's Twitter account.
Others have been less enthused about Musk's potential purchase. Some users have expressed concern that Musk's influence would allow Twitter to become more like conservative platforms such as Parler and Truth Social.
Musk announced on Twitter early Thursday that he made his offer to buy the company.
He was active throughout the day on the platform, including posting a poll asking users whether they thought his offer to take Twitter private at $54.20 per share should be up to shareholders rather than the board.
In a reply to a tweet from Al Waleed bin Talal Al Saud, chairman of the Saudi-based Kingdom Holding Company's (KHC) board, Musk also asked how much of Twitter KHC owned and what KHC's views were on "journalistic freedom of speech."
The KHC chairman's initial tweet said that he didn't believe Musk's offer reflected Twitter's "intrinsic value."
"Being one of the largest & long-term shareholders of Twitter, @Kingdom_KHC & I reject this offer," the tweet added.
Newsweek reached out to Twitter for comment.
Update 4/14/22, 6:00 p.m. ET: This story was updated with additional information and background.