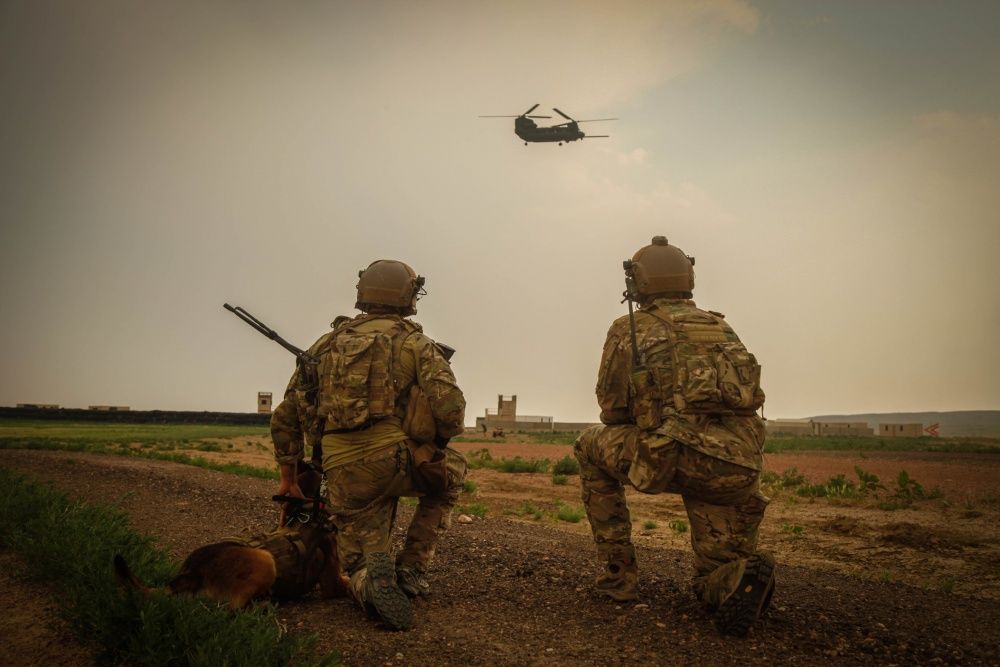 Two Americans, a special operations soldier and an explosive ordnance disposal specialist on his first overseas deployment, were killed by enemy fire in Afghanistan on Friday amid volatile U.S.-Taliban peace talks and an alienated Afghan government.
Sergeant First Class William D. Lindsay, 34, from Cortez, Colorado, and Specialist Joseph "Joey" P. Collette, 29, from Lancaster, Ohio, were killed by small-arms fire during a joint operation between U.S. Army Green Berets and Afghan special forces soldiers in northern Kunduz Province. Four Afghan commandos were also killed, according to The New York Times.
Another special forces soldier, U.S. Army Staff Sergeant Chris, whose last name is being withheld by Newsweek, was wounded during the firefight. He is listed in stable condition and was able to notify his family personally of his injury. Chris will be evacuated to Landstuhl Regional Medical Center in Germany for follow-on treatment, sources told Newsweek on Friday afternoon.
Two additional U.S. service members were also wounded from the same incident. Newsweek is not publishing their names at this time, but both soldiers are expected to recover after being medically evacuated to Landstuhl Regional Medical Center in Germany and then on to Walter Reed National Military Medical Center in Maryland.
U.S. Army special forces teams, known as Operational Detachment Alphas, set out on a joint mission with soldiers from the Afghan National Army Commando Corps, the special forces arm of the regular army to raid a residential area in search of a high-value individual within the Gul Tepa District of Kunduz. Combat raids are typical missions for both American and Afghan troops as negotiations continue to draw the war to a close, said two Defense Department sources who asked not to be named due to Pentagon media regulations.
Unlike the rural, tribal regions of Afghanistan's southern Helmand Province, Kunduz is a bustling urban city, the sixth largest in Afghanistan with a population of more than 268,000, according to a 2015 United Nations reports.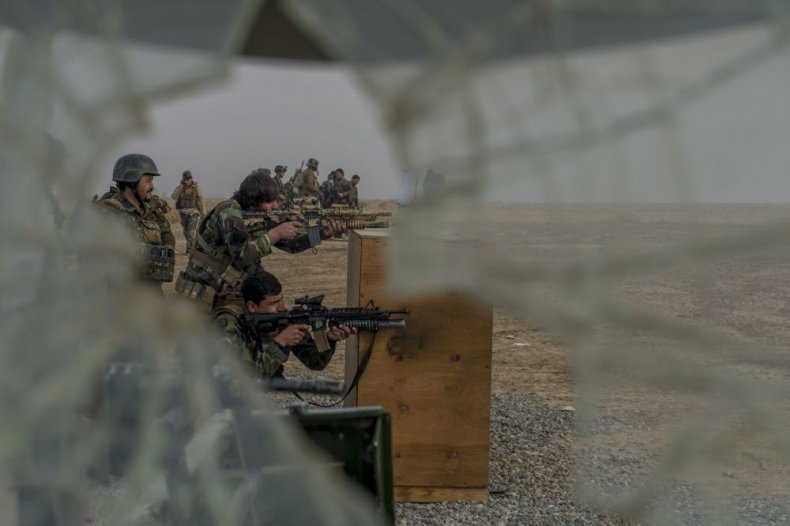 Intelligence suggested Taliban fighters were not supposed to be in the area when the gun battle broke out, and because the special forces soldiers were in a residential area, no air support was provided, said the sources. The U.S. military sources Newsweek spoke to said they believe the Taliban was tipped off and had set up an ambush for the American and Afghan forces.
Taliban fighters have been trying to cement their gains in the region for years in Kunduz City. Back in 2015, the insurgency took over the territory in the northern provincial capital, where they freed hundreds of inmates from prison—the loss of a major city was the Taliban's most significant victory since 2001 at the time.
Zabihullah Mujahid, the Taliban spokesman, said Friday that insurgents had killed as many as three Americans and nine Afghan commandos; however, those figures are likely misleading as the group often exaggerates their battlefield claims.
Abdul Wodood Payman, an Afghan lawmaker from Kunduz, told The Associated Press on Friday that there was heavy fighting in the Kunduz neighborhood of Taluka, where jet fighters roared overhead, and bombings could be heard. Newsweek was not able to determine if that fighting was a part of the special forces operation or a separate mission.
Amruddin Wali, a member of the provincial council in Kunduz, told The New York Times on Friday that, "The district is completely in the Taliban control."
Early Saturday morning, a second firefight broke out when a convoy of U.S. and Afghan special forces were leaving the Gul Tepa district. A convoy broke down, and when the soldiers dismounted their vehicle to fix it, an Afghan soldier began firing on them, according to reporting from The New York Times.
The gunfight lasted for about 20 minutes when air strikes came in, which had killed 12 civilians and six soldiers, according to Mohammed Ibrahim, the commander of Afghan Local Police in Kunduz province, who was interviewed by Times reporters.
"We are fighting in a complex environment and this firefight is a prime example of the challenges Afghan and coalition forces face every day," U.S. Army Sergeant First Class Debra Richardson, a spokeswoman for Resolute Support said in a statement to the Times. "The Taliban were hiding in civilian homes and maneuvered in and out of compounds without any concern for the families living inside."
In the aftermath on Saturday, dozens of Afghan protestors took to the streets in northern Kunduz, expressing their outrage over the joint military operation while carrying the remains of their loved ones, according to The Associated Press, who reported that photos from the protest appeared to show the bodies of twelve people, including five or six small children.
Inamuddin Rahmani, a police spokesman in the region, told AP reporters that there were operations in three different areas in Kunduz over the previous three days that had killed multiple insurgent fighters.
"We are investigating if any civilians were killed or wounded," he said.
Back in the U.S., the families of Lindsay and Collette received the notification all U.S. military families fear may come but begrudgingly accept, as men in military uniforms bearing ranks and war ribbons came to deliver the dreaded knock and news — a common practice that has occurred more than 2,270 times over the past 17 years, as America's longest-running war continues.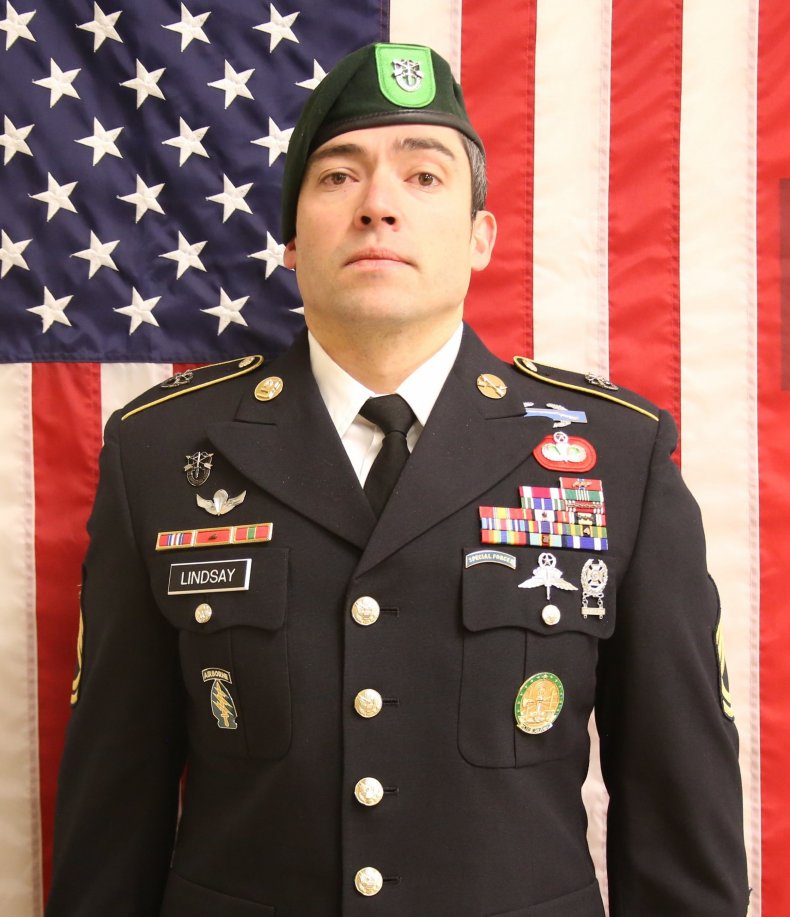 Lindsey was a special forces assistant operations and intelligence sergeant with 2nd Battalion, 10th Special Forces Group (Airborne), out of Fort Carson in Colorado. A recipient of four Bronze Star medals, Lindsey had fifteen years of service under his belt and was on his seventh deployment. He leaves behind a wife and four children.
"The 10th SFG (A) Family is deeply saddened at the loss of Sgt. 1st Class Will Lindsay," said U.S. Army Colonel Lawrence Ferguson, 10th Special Forces Group (Airborne) commander. "Will was one of the best in our formation, with more than a decade of service in the Regiment at all levels of noncommissioned officer leadership. We will focus now on supporting his Family and honoring his legacy and sacrifice."
Collette, an explosive ordnance disposal specialist with 242nd Explosive Ordnance Disposal Battalion under the 71st Ordnance Group (EOD), also out of Fort Carson in Colorado, was on his first deployment overseas since joining the military back in 2010.
"The 71st Ordnance Group (EOD) is deeply saddened by the loss of Spc. Joseph P. Collette. We extend our deepest sympathies and condolences to his Family and friends," said U.S. Army Colonel David K. Green, commander of 71st Ordnance Group (EOD).
"Joey was undoubtedly one of the best Soldiers I had as a Platoon Sergeant in the 62nd Ordnance Company (EOD)," former U.S. Army Staff Sergeant Christopher Weakley told Newsweek after learning of his death on Friday.
Weakley said Collette was a vivacious soldier with a kind-hearted soul and was to him, one of the funniest human beings he had ever met during his time in the Army.
"I never heard him complain once in the two years he served under me," Weakley said. "Joey went through a lot while he was my soldier, but he never let that bring him down. He always found a way to rise to the occasion. His death is a huge blow to the EOD community and the U.S. Army."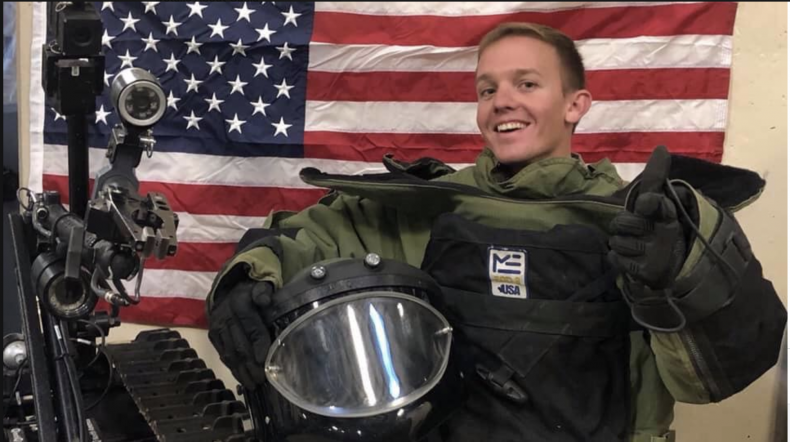 On Facebook, Caela Marie Collette wrote about the loss of her husband Saturday: "I have no words but so many words at the same time— He was my best friend, and I'm so lost without him right now." Collette leaves behind his wife and a young daughter.
The death of Lindsey and Collette brings the total number of American combat deaths in Afghanistan to four this year.
In January, U.S. Army Ranger Sergeant Cameron Meddock, 26, of Spearman, Texas, died in Landstuhl, Germany, from gunshot wounds received on Jan. 13 during a reconnaissance mission under cover of darkness in the northwest province of Badghis.
U.S. Army Green Beret Sergeant 1st Class Joshua Beale, 32, from Carrollton, Virginia, died from a gunshot wound to the neck while on an operation to counter Taliban efforts in Tarin Kowt, within the Uruzgan Province, just north of southern Helmand.
Beale, a weapons sergeant with Bravo Company, 1st Battalion, 3rd Special Forces Group, out of Fort Bragg, North Carolina, was augmented to 2nd Battalion, 10th Special Forces Group (Airborne) to aid in their operations.
For 2nd Battalion, 10th Special Forces Group (Airborne), and its commanding officer, U.S. Army Lieutenant Colonel Justin D. Hufnagel, sustained combat operations in Afghanistan and the arduous journey back home with lingering memories of war has impacted the unit over the last few years and 2019 is so far unforgiving.
Earlier this month, two Green Berets from Hufnagel's battalion, Staff Sergeant Justin, a special forces medical sergeant, and Staff Sergeant Zach, a special forces weapons sergeant were wounded after an improvised explosive device detonated during in operation. The last names of the two soldiers are being withheld from publication by Newsweek given the sensitive nature of their profession.
Each man sustained wounds to their lower legs, but Justin, an Olympic weightlifter and avid skier, lost both his legs after the incident.
In February, Staff Sergeant James, a special forces communications sergeant and Sergeant First Class Michael, an explosive ordnance specialist, received wounds and lacerations to their lower legs after an improvised explosive device detonated.
James was treated and able to return to his special forces team, but Michael was medically evacuated to Landstuhl Regional Medical Center in Germany and received the Purple Heart medal.
The news of additional U.S. Army special forces soldiers from 2nd Battalion, 10th Special Forces Group (Airborne) being wounded in other combat operations in Afghanistan are published here for the first time and provided a glimpse into an elite community that historically is understaffed and overworked since regular deployments to the region began back in 2001.
Last year, 2nd Battalion, 10th Special Forces Group (Airborne) rotated back to the United States from Afghanistan in April, with two casualties and multiple wounded in action. Among them was Sergeant First Class Mihail Golin, 34, a special forces weapons sergeant, who died after sustaining gunshots wounds during an operation in Nangarhar Province. Four other U.S. Army soldiers were wounded during the fight.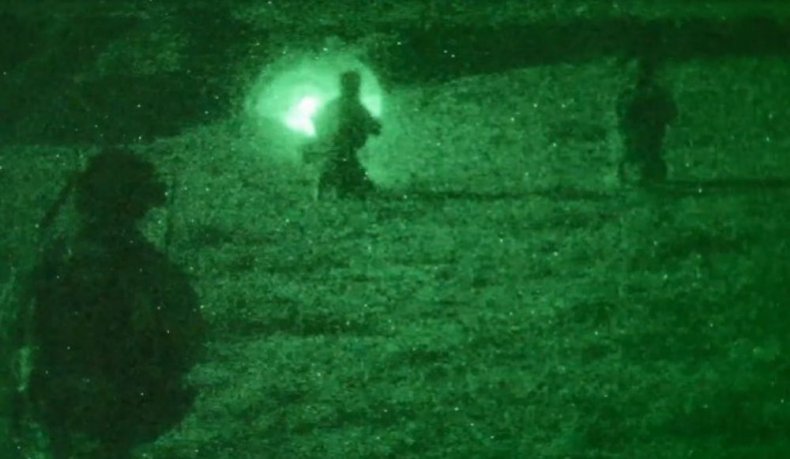 Less than a year before the battalion came back in April 2018, 2nd Battalion, 10th Special Forces Group (Airborne) suffered more deaths, and more wounded, a U.S. Army source with knowledge of the battalion's operational history told Newsweek on Saturday. Between war rotations, the unit experienced suicides among its ranks, even among spouses.
"The battalion has been absolutely battered," the U.S. Army source said. "Even the battalion they replaced from 7th Special Forces Group did amazing work, but they suffered. Those guys got hammered, just a brutal deployment."
Explosive ordnance disposal teams supporting special operations fare no differently. For the five companies that make up the 242nd Explosive Ordnance Disposal Battalion under the 71st Ordnance Group out of Fort Carson in Colorado, only one company is currently not deployed, a U.S. Army explosive ordnance disposal sergeant told Newsweek on Saturday.
Generals and politicians have historically made bravado claims that any given year will be the year that the Taliban are defeated and the war comes to an end, but the U.S. Army source, who doesn't agree with many of President Donald Trump's policies said, "It feels different this time because of Trump."
"He doesn't have any interest in continuing in Afghanistan, so there's essentially a deadline on the war now, and that's not necessarily a bad thing, but there's a strong feeling that Trump won't care if we lose. He wants out, so if we don't get it right now, politically it's over and Trump doesn't care how it ends."
"So the mission this time is to stack bodies, so the Taliban has no choice but to negotiate and to give us the best terms," the source added.
Members of the U.S. Army special forces community Newsweek spoke to said the future of Afghanistan may look similar to the role special forces are playing in Plan Colombia, a U.S.-funded strategy conceived under former President Bill Clinton, and signed into law in 2000.
The legislation aims at solving the drug trafficking problem and political infighting in Colombia, where more than 200,000 people have died. There is no consensus on whether the nation-building efforts under Plan Colombia are a success or failure.
There are roughly 14,000 U.S. forces in Afghanistan currently, supporting embattled Afghan forces struggling to prevail against a resurgent Taliban force that controls almost half of the country and an Islamic State offshoot seeking to expand its influence in the region.
But on a day like today, the politics of war are an afterthought for the moment, especially for the middle and lower ranks whose experience in Afghanistan is rooted in combat rather than diplomatic strategies of generals and admirals.
For old rank-and-file leaders like former Staff Sergeant Christopher Weakley, Collette's old platoon sergeant, the thoughts are more personal, and amid the melancholy—the feeling of guilt.
"I'm sad that I'm losing track of all the people I know who have been killed in action. I'm sad and angry," said Weakley. "I'm sad that he's gone and angry that I can't switch places with him."