Two Ivies Dominate The Court, But Preppies Own The Presidency | Opinion
In weighing a nominee's qualifications for the United States Supreme Court, should it count as a negative factor that she graduated from an elite law school?
In this era that prizes diversity as a noble, necessary goal, commentators on both Left and Right have objected to some of President Joe Biden's potential nominees for the High Court because, like nearly every current justice, they earned their law degrees from Yale or Harvard. The two names reportedly at the top of Biden's list are D.C. Circuit Judge Ketanji Brown Jackson, a cum laude graduate of Harvard Law, and California State Supreme Court Justice Leondra Kruger, who finished Yale Law in 2001 and edited the prestigious Yale Law Journal.
After the retirement of Harvard man Stephen Breyer, the most famous bench in the world will still seat four Yalies (Clarence Thomas, Samuel Alito, Sonia Sotomayor and Brett Kavanaugh), three Harvard products (Chief Justice John Roberts, Elena Kagan and Neil Gorsuch), with Amy Coney Barrett the only sitting justice schooled outside the New Haven-Cambridge corridor (she graduated first in her class at Notre Dame Law School).
This lopsided representation of just two elite schools has led Senator Lindsey Graham, Rep. Jim Clyburn and others to throw their support behind another possible nominee: U.S. District Judge J. Michelle Childs, who, like Senator Graham himself, earned her degree from University of South Carolina Law School. "I'd like to see the Court have a lot more balance, some common sense on it," Graham told Face the Nation on January 30. "Everybody doesn't have to be from Harvard [or] Yale."
But as critics grumble over two schools' near-monopoly on Supreme Court nominations, an even greater educational discrepancy is on display among the presidents who make these nominations—one that speaks even more forcefully about social stratification among the nation's most powerful.
Of the 12 major-party nominees for the nation's highest office since the turn of the new century, only one—Hillary Clinton—attended public high school (Maine South High School in Park Ridge, Illinois). The rest could be characterized as privileged preppies, having graduated from exclusive, expensive, private or parochial secondary institutions.
Joe Biden, despite his carefully curated image as a gritty, blue-collar kid from a disadvantaged family, attended the prestigious Archmere Academy, a Catholic preparatory school which today charges tuition of more than $30,000 a year. Barack Obama enrolled from fifth grade through high school at Punahou, a venerable and posh college preparatory academy in Honolulu.
George W. Bush and John Kerry, both children of wealth and power, attended historic, exclusive New England boarding schools: Phillips Academy Andover and St. Paul's, respectively. Donald Trump started at the New York Military Academy in seventh grade and studied there all the way through high school; the institution's current tuition exceeds $41,000 yearly for the upper-crust families who can afford it.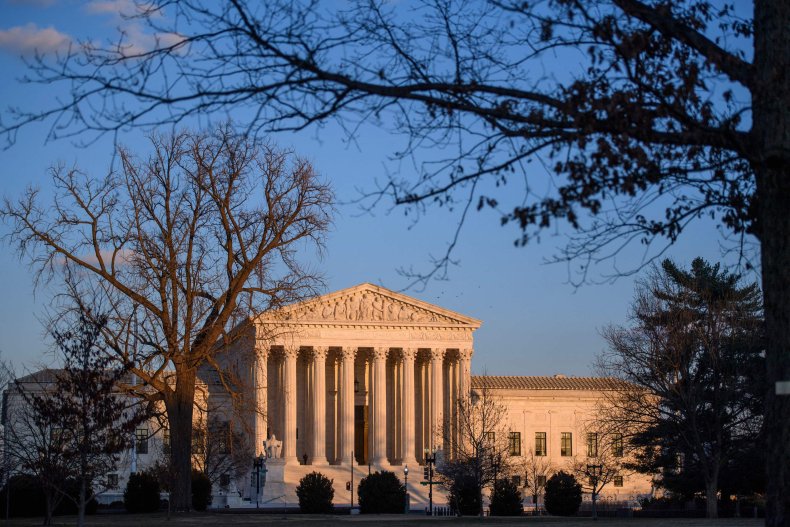 Presidential candidates Al Gore, John McCain and Mitt Romney benefited from the most distinguished private schools in their respective regions—St. Albans, a Washington D.C. "feeder school" for the Ivy League; Episcopal High School, an elite boarding school in Alexandria, Virginia; and the highly selective Cranbrook School in Bloomfield Hills, Michigan.
No one could claim that this common experience with esteemed institutions guaranteed the future triumphs that these prominent politicians later experienced, but it does say something about the underlying advantages their families provided. More than 90 percent of American households send their offspring to public high schools, and for most such students the idea of attending an exclusive, expensive prep school is not just impractical but inconceivable.
The access to such schooling for a favored few reflects the attainments of parents and grandparents far more than the personal achievements of the students themselves. Acceptance at Yale or Harvard law schools, at least in part, depends on undergraduate grades and LSAT scores—especially now, when Ivy League institutions increasingly discourage "legacy" admissions.
Of course, a prep school background should not automatically rule out a presidential candidate, any more than a lack of such training should amount to a disqualification. But a young person's post-high school achievements—including his or her performance in professional preparation such as law school—are of much greater relevance. Compared to the prep-school domination of the White House, a habit of selecting Supreme Court Justices with the best records at the best law schools isn't a ridiculous or undemocratic notion. Far less acceptable is the unseen sign hanging on the White House door that warns "Preppies Only Need Apply."
This distinction reflects the essential difference between aristocracy and meritocracy—the gap between privilege as an accident of birth and advantages that you've strived through adulthood to earn for yourself.
At some point in the future, the preference for prep-school presidential contenders seems likely to dissipate or to disappear altogether, given the public's present predilection for "outsider" candidates who will shake up the system. Obama and Trump both played that role despite their attendance at upper-crust academies. For the most part, candidates have avoided nostalgic references to that upmarket element of their life experiences; nothing evokes an unwelcome aura of "establishment" or "ruling class" more powerfully than a prep school pedigree.
This doesn't mean that the wary populace should develop a reflexive aversion to the progeny of privilege occupying prime positions of power. Our history teaches that presidents with a deep connection to the struggling, downtrodden masses can come, like Franklin Roosevelt, from indisputably aristocratic backgrounds. On the other hand, it's also worth remembering that Abraham Lincoln, our greatest chief executive and a hugely successful lawyer in his day, not only missed the study of law at Yale or Harvard, but never benefited from exposure to high school of any kind.
Americans may well expect that the immediate future will bring fewer Ivy Leaguers on the Supreme Court bench and more non-preppies in the Oval Office. If it does, it would be a welcome indication of individual achievement replacing inherited advantage as the principal basis for elevating the most honored, influential figures in our society.
Michael Medved attended public high school in California and graduated from Yale College, before studying at Yale Law School.
The views expressed in this article are the writer's own.