Two Teens Arrested for Stealing Plane and Flying Around Utah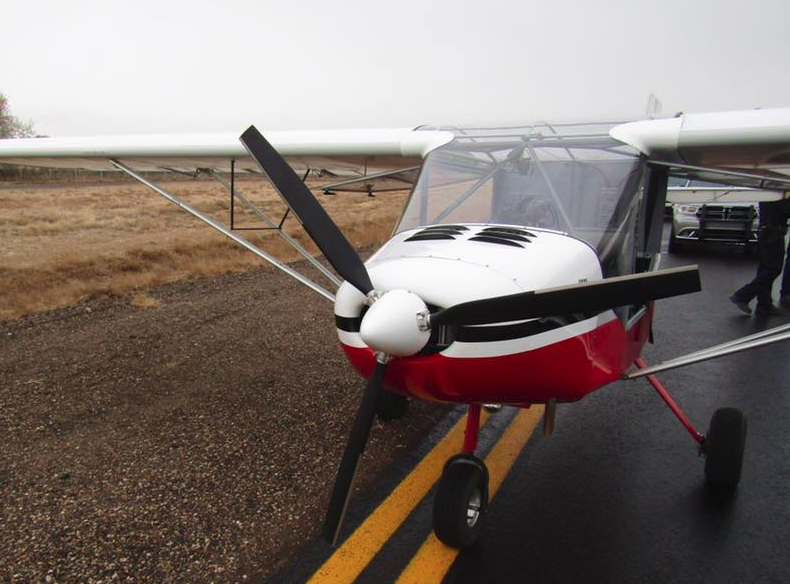 Two teenage boys were arrested this week after driving a hijacked tractor to an airstrip, where they stole a small aircraft and flew it in the skies above Utah.
The pair were detained after landing the plane, taken from a private airstrip in Jensen, Uintah County, the local sheriff's office said in a release posted to Facebook yesterday.
The Uintah County Sheriff's Office said in a statement: "The teens gained access to a tractor and drove it to the airstrip in Jensen, where they stole a fixed-wing, single engine light sport aircraft. The plane was witnessed flying very low along US-40 near Gusher, Uintah County, about 32 miles west of Jensen." Officers arrested them close to Vernal Regional Airport.
Investigators believe the boys, aged 14 and 15, left a group home on the Wasatch Front this week and traveled to eastern Utah, where they stayed with friends living in the Jensen area.
Based on information obtained by investigators, the teenagers mentioned flying back towards the Wasatch Front, but decided not to and returned to Vernal, where they landed at the airport.
Both teenagers are now being held in the Split Mountain Youth Detention Center in Vernal on multiple charges. The probe into the incident remains ongoing, local officials said.
The Uintah County Sheriff's Office posted multiple images of the stolen plane to social media. CBS News reported Vernal Regional Airport is roughly 170 miles southeast of Salt Lake City.
It remained unclear how the two teenagers knew how to fly the aircraft and if they had any previous experience in using the type of aircraft that they stole.
In August, an airline employee stole an empty passenger plane from Seattle-Tacoma airport and did multiple stunts before crashing. Police confirmed that the man, later named as Richard Russell, 29, died in the crash and had acted alone. He was suicidal, authorities said.
"An airline employee conducted an unauthorized takeoff without passengers at Sea-Tac; aircraft has crashed in south Puget Sound," the airport said in a statement at the time.
It emerged the man, who was an employee at Horizon Airlines, did not have a pilot's license. In recordings with air traffic controllers, Russell claimed he learned to fly from video games.
Earlier this week, a man was arrested for an allegedly anti-semitic rant on a Delta Air Lines flight. Footage of an altercation between the man and police officers was posted to Twitter.