Tyre Nichols Death: Are Officers Facing More Jail Time Than Derek Chauvin?
Five former Memphis police officers were charged with second-degree murder on Thursday in the arrest and death of Tyre Nichols, a 29-year-old Black man.
Tadarrius Bean, Demetrius Haley, Desmond Mills, Jr., Emmitt Martin III and Justin Smith each was charged with one count of second-degree murder, as well as aggravated kidnapping, aggravated assault, official oppression and official misconduct, the Associated Press reported.
Under Tennessee law, second-degree murder charges carry a prison sentence of 15 to 60 years, but Frankie Slaughter Jr., of the Slaughter Law Firm in Tennessee, told Newsweek that each of the charges differ in prison sentence based on if the individuals are first-time offenders.
According to Slaughter Jr. a second-degree murder charge for a first-time offender carries a prison sentence of 15 to 25 years. Among the other charges, Slaughter Jr. said that aggravated assault in Tennessee is punishable by three to six years in prison for first-time offenders, while aggravated kidnapping carries a sentence of eight to 12 years for first-time offenders.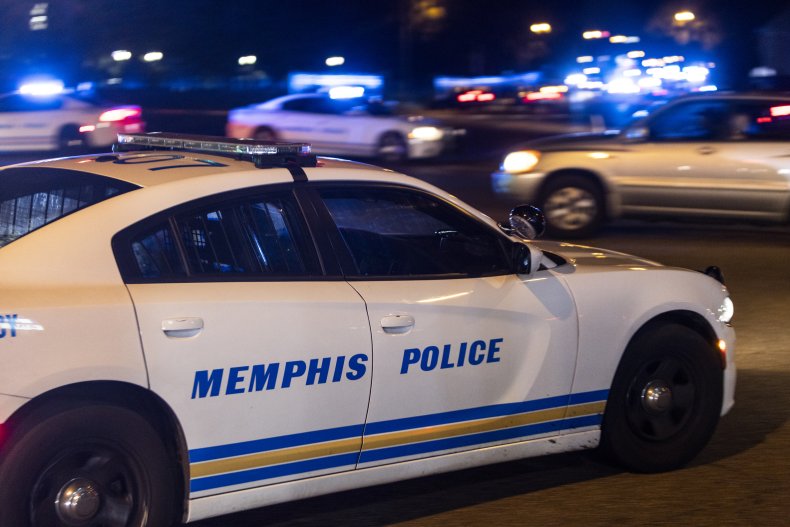 Former Minneapolis Police Officer Derek Chauvin was sentenced to 22.5 years in prison in the death of George Floyd, after he was seen on camera kneeling on Floyd's neck. Chauvin was sentenced to an additional 21 years in federal prison for civil rights violations. Attorneys in the prosecution asked for Chauvin's sentences to run concurrently.
According to the Tennessee Bureau of Investigation (TBI), Nichols was stopped by Memphis police on January 7 and "ran from officers during a physical altercation."
"A second encounter occurred a short time later around Castlegate Lane and Bear Creek Cove, which also included a physical encounter, after which Nichols was hospitalized in Memphis with critical injuries," the TBI said. "On January 10th, doctors pronounced him deceased."
The officers were eventually relived of their duties, and in a recent YouTube video, Memphis Police Chief Cerelyn Davis said: "This is not just a professional failing. This is a failing of basic humanity toward another individual."
"This incident was heinous, reckless, and inhumane, and in the vein of transparency, when the video is released in the coming days, you will see this for yourselves," Davis added.
Rodney Wells, Nichols' stepfather, spoke to AP about the charges and said that he and Nichols' mother, RowVaughn Wells were "fine with it."
Shelby County District Attorney Steve Mulroy said on January 23 that his office was working to release the body camera footage of the arrest.
Newsweek reached out to Mulroy's office for comment.