Tyre Nichols Death Raises Questions About Memphis Police's 'Scorpion Unit'
When the Scorpion unit was first launched, the Memphis Police Department and city officials were keen to trumpet it as a new, elite force that was going to tackle crime hotspots in the city.
Now, the police unit is under scrutiny after it emerged that at least some of the officers involved in detaining Tyre Nichols—which allegedly precipitated his death—were members of it. Questions have also been raised concerning the tactics the unit implements to crack down on crime.
Five officers—Tadarrius Bean, Demetrius Haley, Emmitt Martin III, Desmond Mills Jr. and Justin Smith—are in custody after being charged with his murder. They also face charges of aggravated assault, aggravated kidnapping, official misconduct and official oppression.
Memphis Police Department Chief Cerelyn Davis said in a video statement on Thursday that other officers are still under investigation for policy violations, but added that "some infractions are less egregious than others."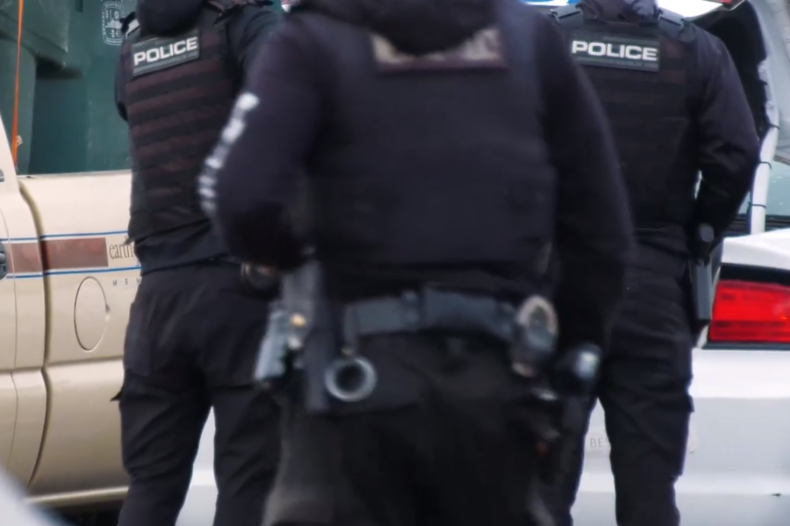 The same day, Steve Mulroy, district attorney for Shelby County, Tennessee, confirmed that Scorpion members were among those responsible for the alleged beating in what was supposed to be a routine traffic stop. "The Scorpion unit was involved," he told a press conference.
Davis has announced that an independent review of all of Memphis Police Department's specialized units will take place.
While it's unclear if the incident on January 7 involving Nichols was an official Scorpion unit stop, according to the Institute for Public Service Reporting Memphis (IPSRM), all five of the officers charged over his death have been named in arrest records concerning Scorpion actions.
The unit—whose name stands for Street Crimes Operation to Restore Peace in Our Neighborhoods—was launched by Davis in November 2021 in a bid to tackle crime rates in Memphis, with 40 officers comprising four teams.
The police force said in a social media post announcing the new unit that its "primary focus will be violent crime reduction and the saturation of hot spot areas throughout the city."
Jim Strickland, Memphis' mayor, explicitly promoted the unit in his State of the City speech in January 2022, noting at the time that in its first three months it had made a total of 566 arrests, 390 of which were for felonies. He said the unit had seized more than $103,000, 270 vehicles and 253 weapons.
While the statistics paint a picture of high success rates for Scorpion, some who used to serve with the police department have suggested the so-called "zero tolerance" tactics may lead to overzealousness in what should be routine police work. IPSRM noted several cases in which many of the charges were ultimately dropped.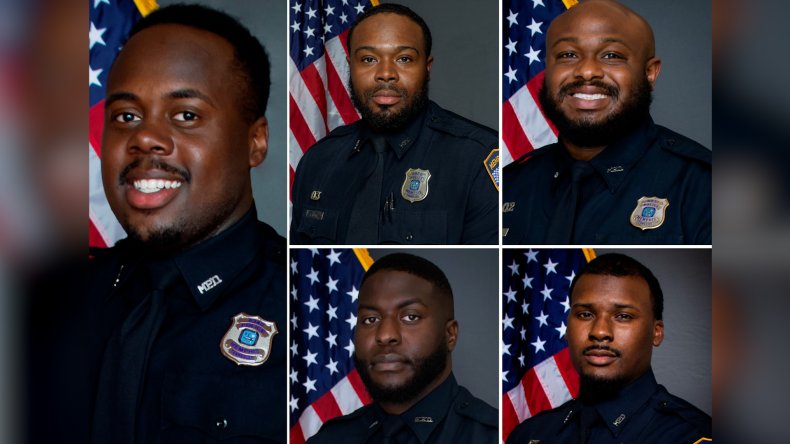 E. Winslow Chapman, a former Memphis police director who now serves as a local CrimeStoppers chief, told IPSRM that such initiatives were "inherently risky." He said proactive policing needed "close supervision to make sure they don't go over the line."
Mark LeSure, a former Memphis police sergeant who retired in 2021, told NBC the zero tolerance policy meant the officers "do what they can to arrest people."
He claimed that the Scorpion unit had been filled by a large number of relatively inexperienced officers, which gave him concern given the specialized nature of the work the unit undertook. The officers charged with the death of Nichols are aged between 24 and 32.
Four days before Nichols was stopped, Cornell McKinney told local news channel WREG that he was pulled over with a friend by the Scorpion unit. He said he was pulled forcefully from the car by an officer, before being let go when they were found not to be in possession of drugs.
McKinney attempted to complain about his treatment to the police force's internal affairs department, but as of January 24, he hadn't received a response.
IPSRM said that the arrest reports it reviewed showed dozens of instances in which arrests had been made for low-level offenses.
Newsweek has contacted the Memphis Police Department for comment.