Tyson Fury Ditches Meat for Fish Before Wladimir Klitschko Rematch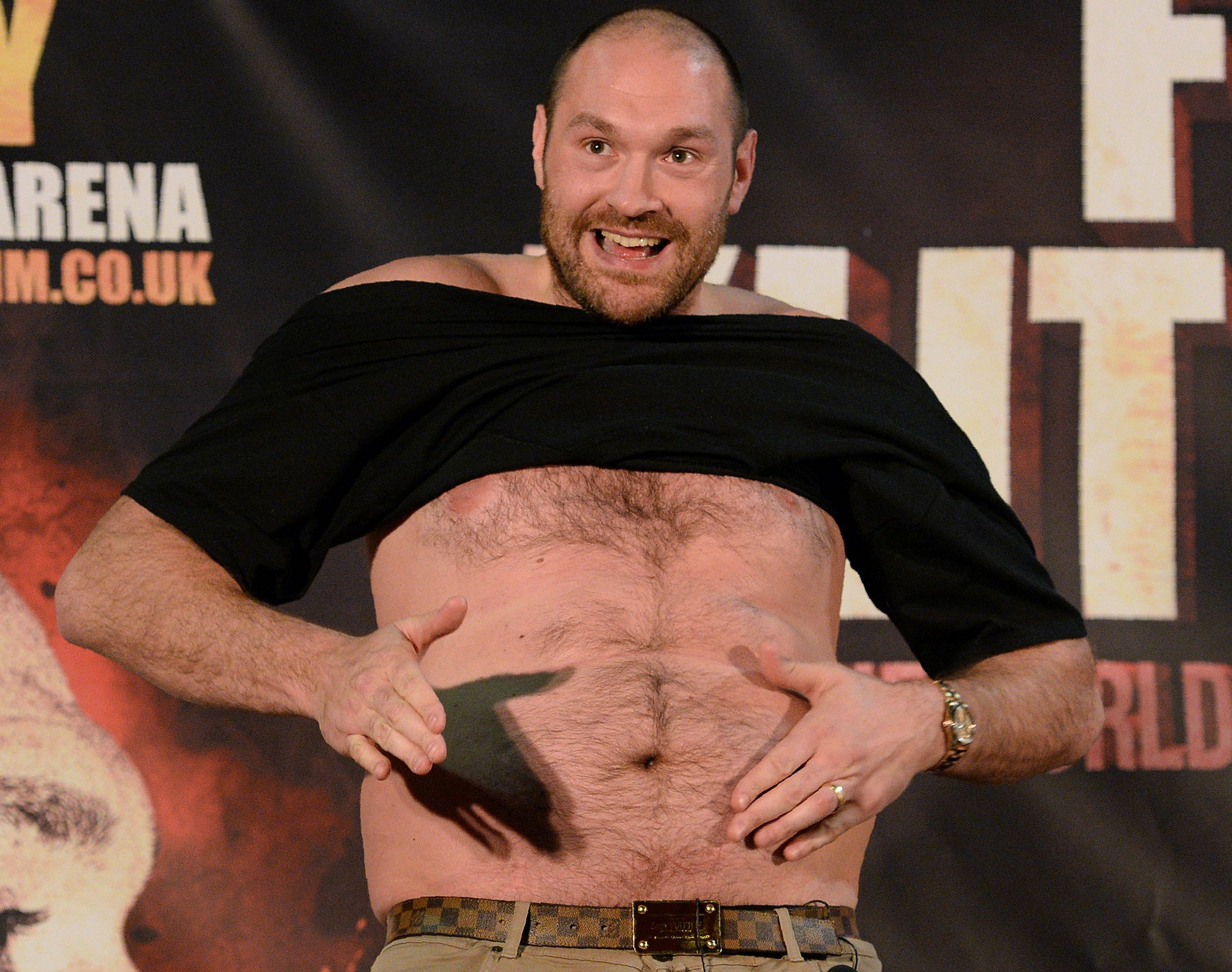 From self-confessed "fat man" to fish fan, Tyson Fury appears to be limbering up nicely for his rematch against Wladimir Klitschko in Manchester on July 9.
Fury memorably ripped his shirt off at a press conference to promote the Klitschko fight five weeks ago, exposing a sizeable belly and taunting the Ukrainian by telling him he had "lost to a fat man."
Since then, though, Fury has entered a training camp in the Netherlands, and he revealed on Tuesday that he has altered his diet, cutting out meat and converting to a fish-based diet in an attempt to shed the fat he put on in the aftermath of his defeat of Klitschko in their first fight in November.
"I'm not a vegetarian, I'm a pescatarian and I think I will stick to it. I don't feel bloated after eating fish and don't want to lie down like a lion after it has killed something," Fury said.
"It's got to the point where I don't like meat anymore. If I am sitting in a restaurant and I am looking at the man next to me and he is eating a big juicy steak, I'm like, 'Urgh, that's disgusting.'"
Fury and Klitschko will contest the Briton's WBO and WBA heavyweight titles at the Manchester Arena, with the 27-year-old seemingly back on track after admitting in April that he "hated" boxing.
The newly converted pescatarian has more often made the news for his controversial words rather than sudden dietary epiphanies.
Before the first fight against Klitschko in Dusseldorf, Fury attracted, well, fury for comments he made appearing to compare homosexuality and abortion to pedophilia in a Mail on Sunday interview in November 2015.
Then, in the run-up to BBC Sports Personality of the Year, in which he finished fourth, Fury courted more opprobrium for suggesting that Jessica Ennis-Hill, the heptathlete who came one place ahead of him, looked "quite fit in a dress."