U.S. President Joe Biden's Department of Education agreed to cancel student loans for 200,000 students on Thursday.
According to Forbes, the Department of Education will cancel $6 billion worth of student loans, will provide 200,000 students that have been misled or defrauded by their former university or college. The student loan forgiveness announced on Thursday came in response to a class action lawsuit, Sweet v. Cardona, that previously included student loan borrowers from at least 100 different colleges, Forbes reported.
Earlier this year, Biden's Department of Education announced that it was canceling student loans for 40,000 borrowers. "Student loans were never meant to be a life sentence, but it's certainly felt that way for borrowers locked out of debt relief they're eligible for," Department of Education Secretary Miguel Cardona said in April.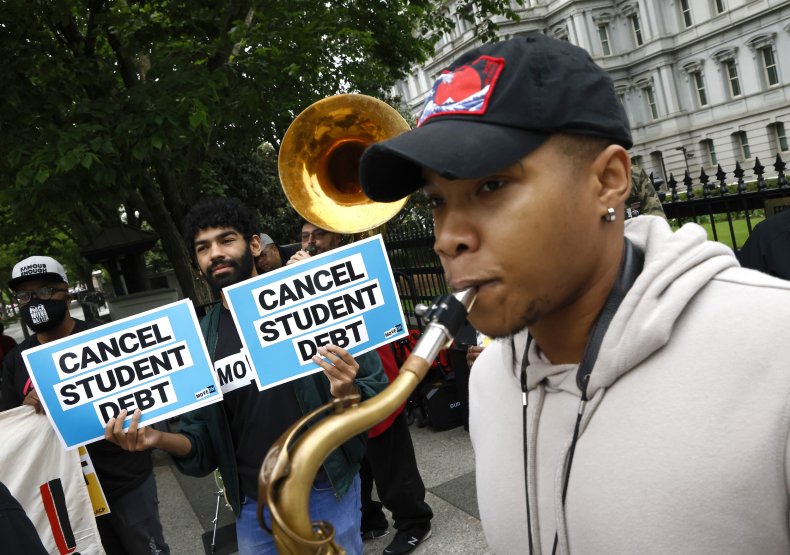 According to Harvard Law School's Project on Predatory Student Lending, which represented borrowers, in 2019 a group of students filed a lawsuit "on behalf of themselves and all other federal student loan borrowers whose claims for loan cancellation ("Borrower Defense applications") had been ignored by the Department of Education."
"Starting in December 2019, the Department began issuing form denial notices to tens of thousands of borrowers who had applied for loan cancellation. These notices did not contain any real information about why the applications had been denied. In March 2021, Plaintiffs supplemented their complaint to add a claim on behalf of all borrowers who had received form denial notices," Harvard Law School's Project on Predatory Student Lending said.
In a statement following the recent ruling, Cardona said, "Since day one, the Biden-Harris Administration has worked to address longstanding issues relating to the borrower defense process."
The statement continued, "We are pleased to have worked with plaintiffs to reach an agreement that will deliver billions of dollars of automatic relief to approximately 200,000 borrowers and that we believe will resolve plaintiffs' claims in a manner that is fair and equitable for all parties."
According to the lawsuit, students who believed they were defrauded by the Department of Education attended dozens of different schools, including the University of Phoenix, ITT Tech and several art institutes.
Earlier this month, the Biden administration announced that it was cancelling student loan debt for over 500,000 borrowers that attended Corinthian Colleges.
Since taking office, Biden has been urged by progressive Democrats as well as students to cancel more student loan debt. At the beginning of the ongoing COVID-19 pandemic, then-President Donald Trump announced a pause of student loan payments; this pause has been extended by the Biden administration and will remain in place through August 31.
Update 6/23/22, 1:45 p.m. EDT: This story has been updated to include more background information on the canceling of student loan debt.