California Uber Driver Accused of Raping Female Passenger He Was Driving Home
An Uber driver in California has been arrested on suspicion of raping a woman after he picked her up from a night out.
Alonso Calle, 32, was arrested after Fontana Police received a report that a woman had been raped by her driver on January 12 after she had ordered a lift back to her home.
The victim had been drinking with friends on the night in question and had either fallen asleep or passed out after getting into Calle's vehicle.
Police said the woman then woke up to find Calle having sex with her.
Newsweek subscription offers >
The suspect later called the Fontana Police department to say he was an Uber driver and may have raped one of his passengers during consensual sex. Calle said he and the victim had consensual sex in his car at McDermott Park in the City of Fontana.
"The victim got mad, stated something about being raped and wanted out of his car," the Fontana Police department said in a statement. "Calle left the area and later called the police."
Calle said he was aware the woman was very intoxicated and claimed she still offered him sex.
Calle was booked into West Valley Detention Center on suspicion of rape with a drugged victim. Online records show he remains in custody in lieu of a $250,000 bail ahead of his first court appearance on January 14.
Newsweek subscription offers >
"What the rider reported to police is extremely disturbing and has no place in our community," Uber said in a statement to CBSLA. "When we were made aware of the incident, we immediately removed the drive-partner off our platform and stand ready to work with police on the investigation."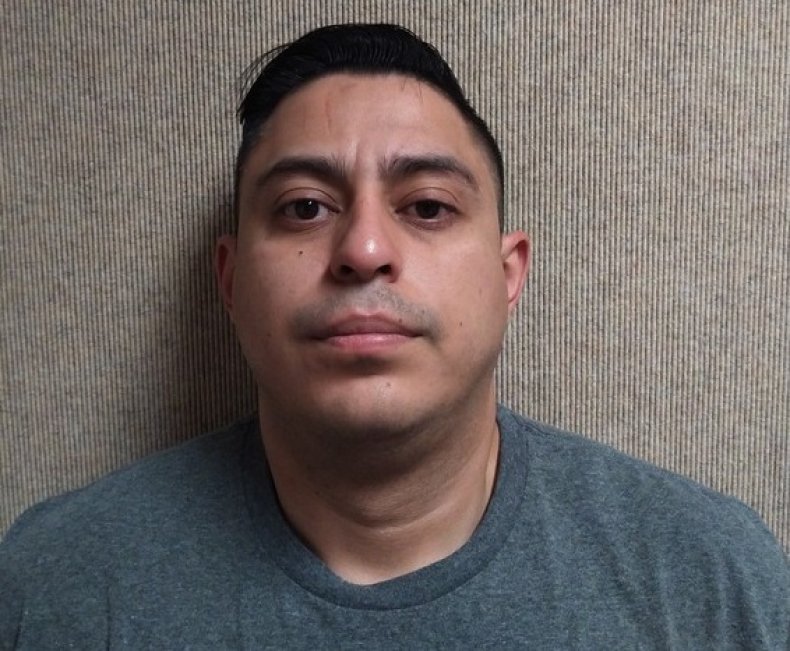 In December, Uber revealed it had received nearly 6,000 reports of sexual assaults from both riders and drivers across the U.S. during 2017 and 2018.
The ride-hailing company published the information voluntarily following continuing criticism of the company for its apparent failures to protect its users.
In a series of tweets, Uber CEO Dara Khosrowshahi said: "Doing the right thing means counting, confronting, and taking action to end sexual assault. My heart is with every survivor of this all-too-pervasive crime. Our work will never be done, but we take an important step forward today [December 5].
"I suspect many people will be surprised at how rare these incidents are; others will understandably think they're still too common. Some people will appreciate how much we've done on safety; others will say we have more work to do. They will all be right.
"In the long run, we will be a better company for taking this step today-because I firmly believe that companies who are open, accountable, and unafraid are ultimately the companies that succeed."
Uber have been contacted for further comment.
California Uber Driver Accused of Raping Female Passenger He Was Driving Home | U.S.