Uganda 2016: Mbabazi Mounts Challenge to Election Result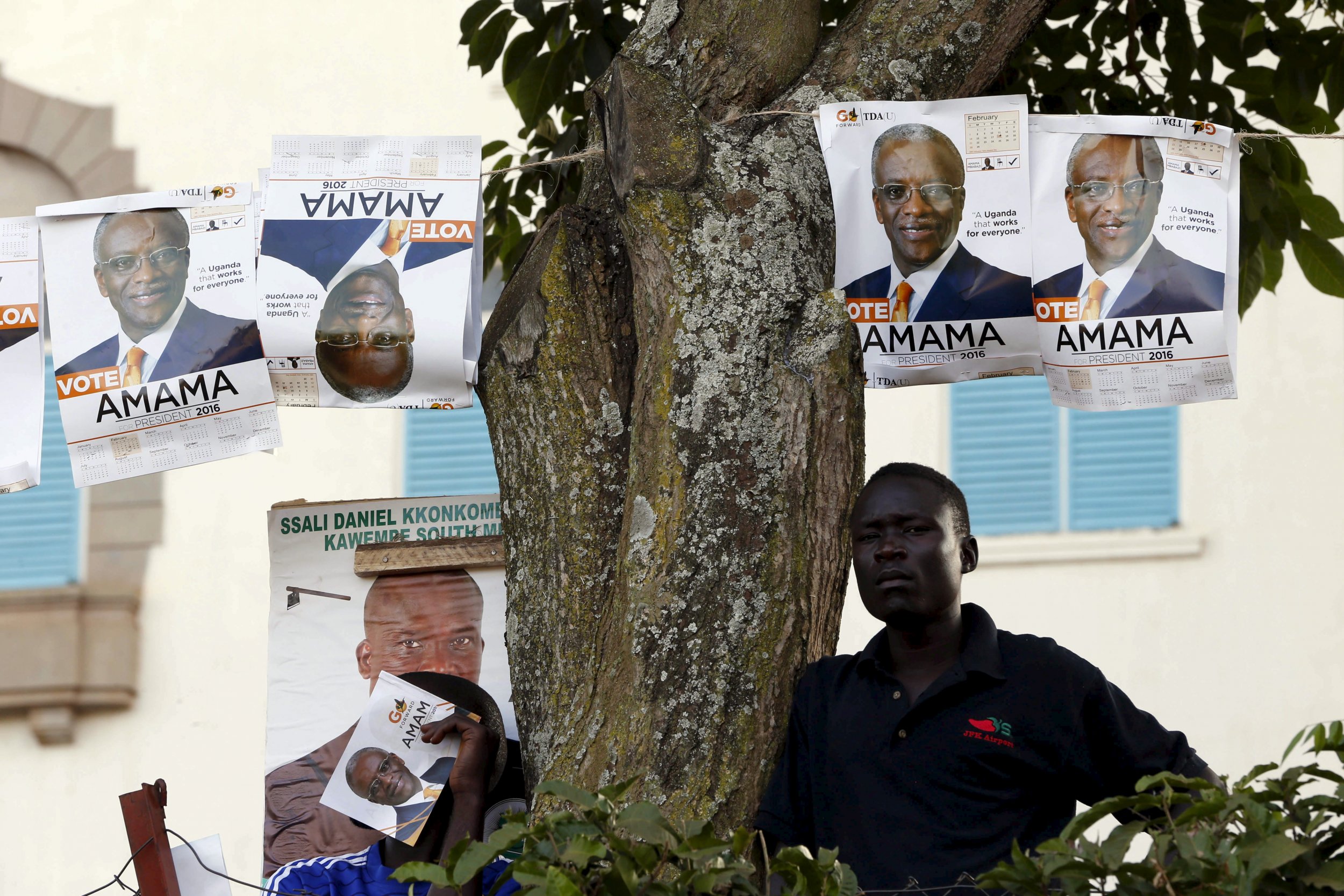 A former Ugandan prime minister has filed a legal complaint against the results of February's presidential election, in which Yoweri Museveni was re-elected.
Amama Mbabazi, who served as prime minister under Museveni between 2011 and 2014, came third in the presidential race with less than 2 percent of the vote.
Museveni, who has already been in power for 30 years, won 60.8 percent of the vote ahead of main opposition candidate Kizza Besigye in a highly controversial election that saw massive delays in voting and a social media blackout on polling day. Besigye was also arrested or detained multiple times during the week of the February 18 elections and the weeks following.
Mbabazi filed his petition just before Tuesday's deadline for challenges to the election result. Besigye's party, the Forum for Democratic Change (FDC), did not submit a challenge but welcomed Mbabazi's. The Supreme Court refused to annul the results of the 2006 and 2011 presidential elections, in which Museveni triumphed, after challenges on both occasions by Besigye.
Mbabazi's challenge was submitted on the grounds that offenses by Museveni and "his agents grossly undermined the electoral processes," according to a statement tweeted by Mbabazi. These include "voter bribery, threats of violence, abusive language, arbitrary arrests of candidates and supporters of opponents as well as forced disappearances among others." Mbabazi also accused the Electoral Commission of failing to conduct the election in accordance with Ugandan law.
The run-up to the election was marred by violence, with one FDC supporter being killed in clashes with security forces during a Besigye rally. Human rights groups also reported intimidation and even torture of opposition activists by Ugandan security forces.
The electoral process was criticized by both the European Union and U.S. State Department. The EU's observer mission said that the National Resistance Movement (NRM), Museveni's ruling party, and pro-government security forces had created "an intimidating atmosphere for both voters and candidates" and that the "lack of transparency and independence" of Uganda's electoral commission had further undermined the results.
Museveni dismissed criticism of the election results, saying that anyone mounting a challenge against the poll was "not serious" and claiming that he did not need lectures from the European observers.