Uganda 2016: Social Media Shutdown and Seven-Hour Delays Jeopardize Elections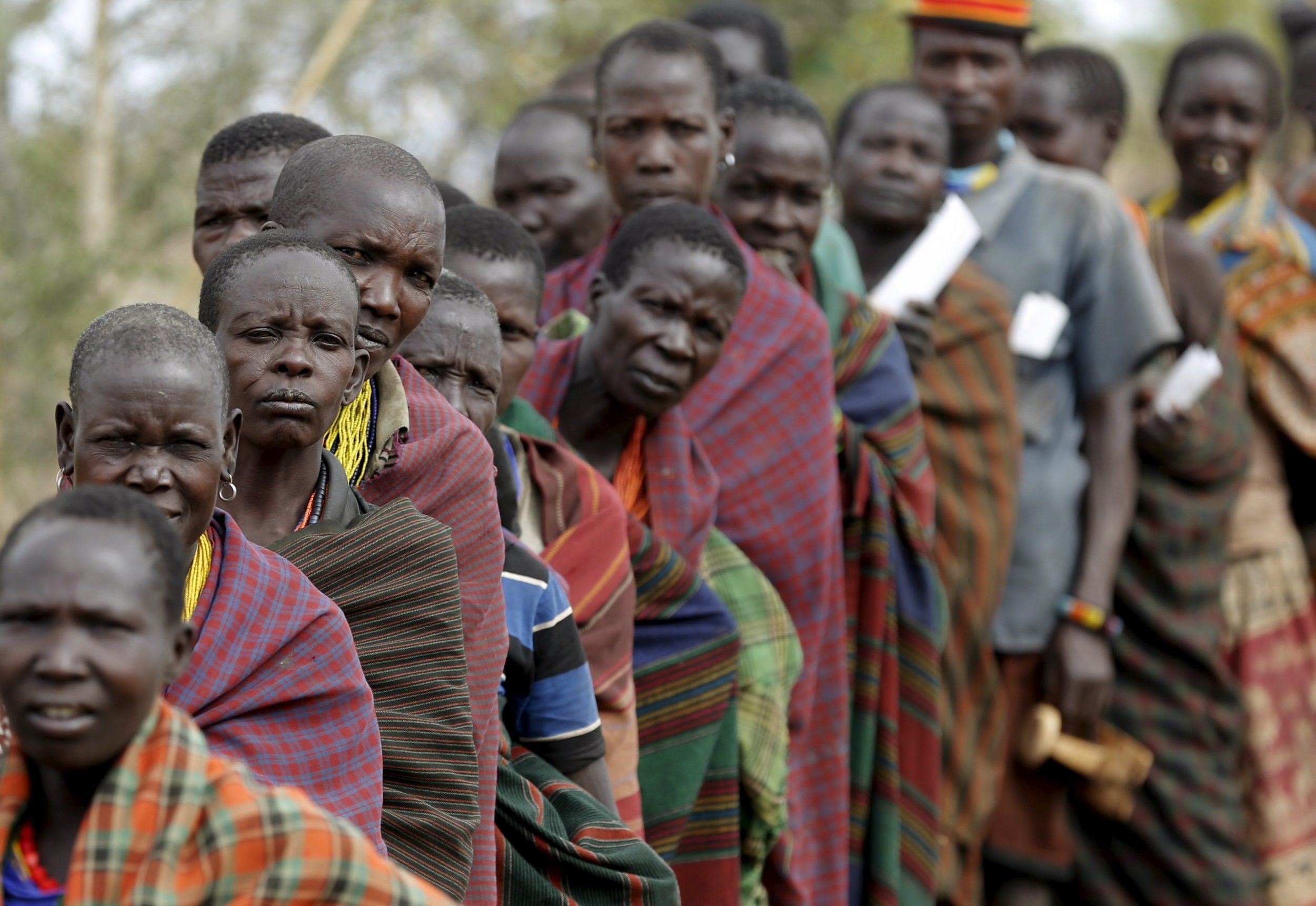 Social media websites have been blocked and voting has been delayed by up to seven hours in parts of Uganda, which is holding presidential and parliamentary elections on Thursday.
Facebook and WhatsApp have been temporarily blocked, while mobile money networks—used to transfer money via phones and popular in Uganda—have also been taken down, Fred Otunnu, an official at the Uganda Communications Commission, told Ugandan newspaper Daily Monitor. Otunnu cited "national security" concerns as the reason for the shutdown.
"We have switched off, but only temporarily because as you know this is a very sensitive period," said Otunnu. Mobile operator MTN, which has 10 million users, confirmed it had received an order to shut down social media services, including Twitter, the BBC reported.
Despite the block, #UgandaDecides is still trending on Twitter as Ugandans use virtual private networks (VPNs) to access social media sites. "I think social media was deliberately blocked by the government," a voter in Wakiso district, southern Uganda, tells Newsweek, preferring to remain anonymous. "I think it was to stop people from sharing information on irregularities going on. After all, a people divided are easier to control."
Additionally, many polling stations suffered severe delays in the delivery of ballot papers. An activist in the Ugandan capital Kampala who wished to remain anonymous tells Newsweek that some polling stations in Kampala and the eastern city of Jinja did not have ballots delivered until seven hours after polling was due to commence at 7 a.m. local time.
Uganda's Electoral Commission has extended voting time from 4 p.m. to 7 p.m. local time at polling stations affected by delays and tweeted its apologies for the setbacks, which it blamed on problems transporting election materials.
The Forum for Democratic Change (FDC), the party of main opposition candidate Kizza Besigye, said that the delays jeopardized the legitimacy of the elections. "Why is it that in areas where we enjoy massive support, like Kampala and Wakiso, that's where these things are happening? We can't have a credible election under this environment," said Ssemujju Nganda, spokesperson for the FDC, according to AP.
Sarah Jackson, deputy region director of Amnesty International's East Africa branch, said that the social media shutdown was "a blatant violation of Ugandans' fundamental rights to freedom of expression and to seek and receive information." President Yoweri Museveni told reporters after voting in the western district of Kiruhura that the social media blackout "must be steps taken by security" to anticipate threats.
Museveni is seeking to extend his 30-year rule of Uganda in Thursday's elections, but faces a stiff challenge from Besigye and Amama Mbabazi, a former Ugandan prime minister. Some 15 million people are registered to vote in the elections.