Uganda 2016: Opposition Candidate Kizza Besigye Released After Brief Detention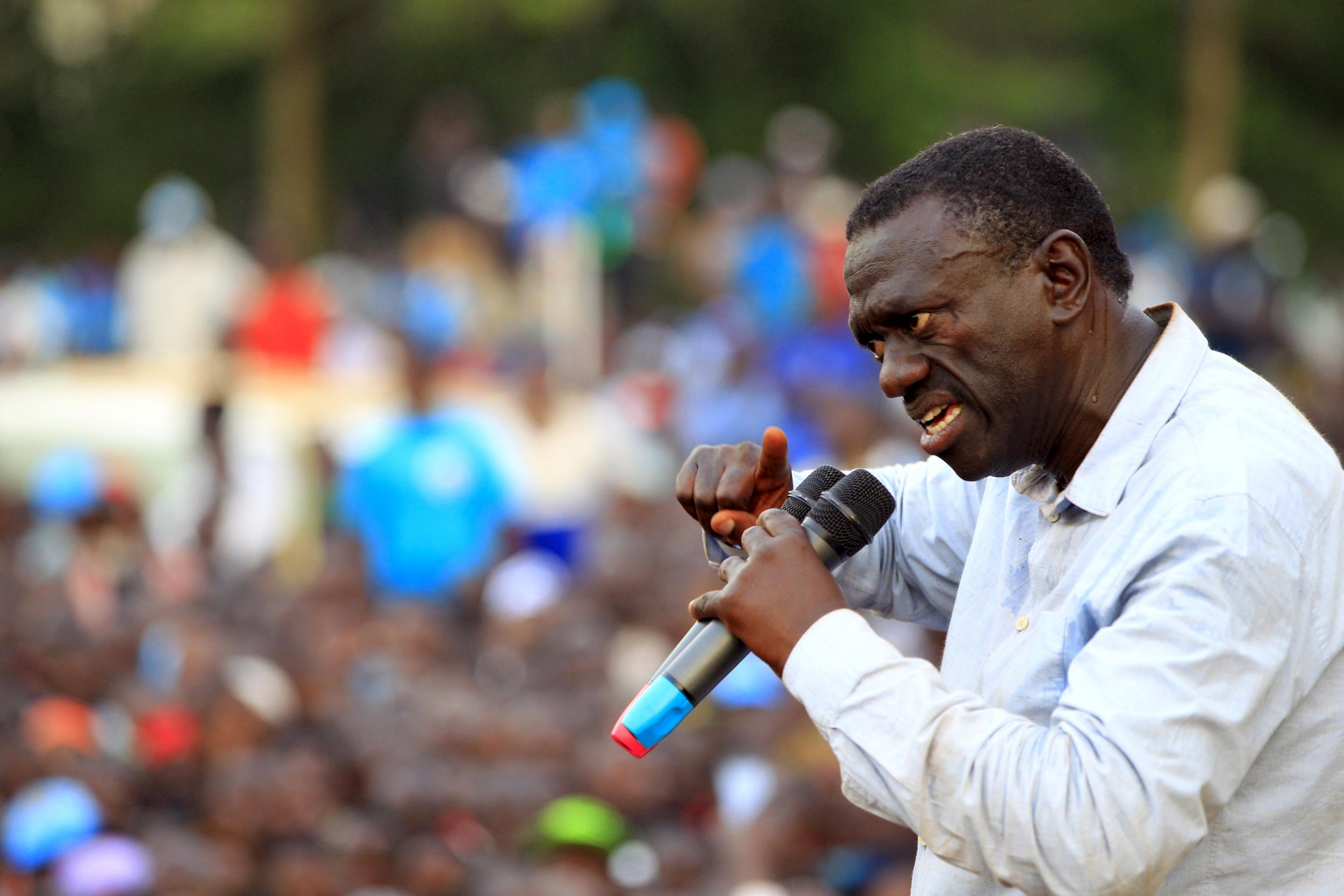 Updated | Kizza Besigye, the main opposition candidate standing in Uganda's presidential elections this week, has been released after a brief detention by police.
Besigye is one of seven opposition candidates challenging Ugandan President Yoweri Museveni in Thursday's elections. Museveni has held power for 30 years and Besigye, the Forum for Democratic Change (FDC) candidate, has lost to the president in the three previous elections.
Besigye was arrested on the Jinja Road on Monday when he and his supporters were trying to access the business district of the capital Kampala, FDC spokesperson Ssemujju Nganda told Ugandan newspaper Daily Monitor. Police reportedly told Besigye to use another route to access the district but the opposition candidate refused. Police then allegedly fired tear gas at Besgiye's supporters before arresting the candidate.
Besigye was detained by Ugandan police for several hours for disobeying orders not to disrupt traffic but was not placed under arrest, a spokesperson for Uganda police told the BBC. The police said they were escorting Besigye to his next rally upon his release.
A local Ugandan journalist published video footage appearing to show Besigye being placed into a police vehicle:
Newsweek attempted to contact the Ugandan police force for confirmation but received no reply.
Human rights organizations have criticized the Ugandan security forces for clamping down on freedom of speech ahead of the elections. A December 2015 report by Amnesty International claimed that Ugandan police were engaged in arbitrary arrests and torture of opposition activists, though the Ugandan police rejected the report as biased.
This story has been updated to reflect Besigye's release.