Uganda Elections: Journalists and Activists Face Government Intimidation, Says HRW Report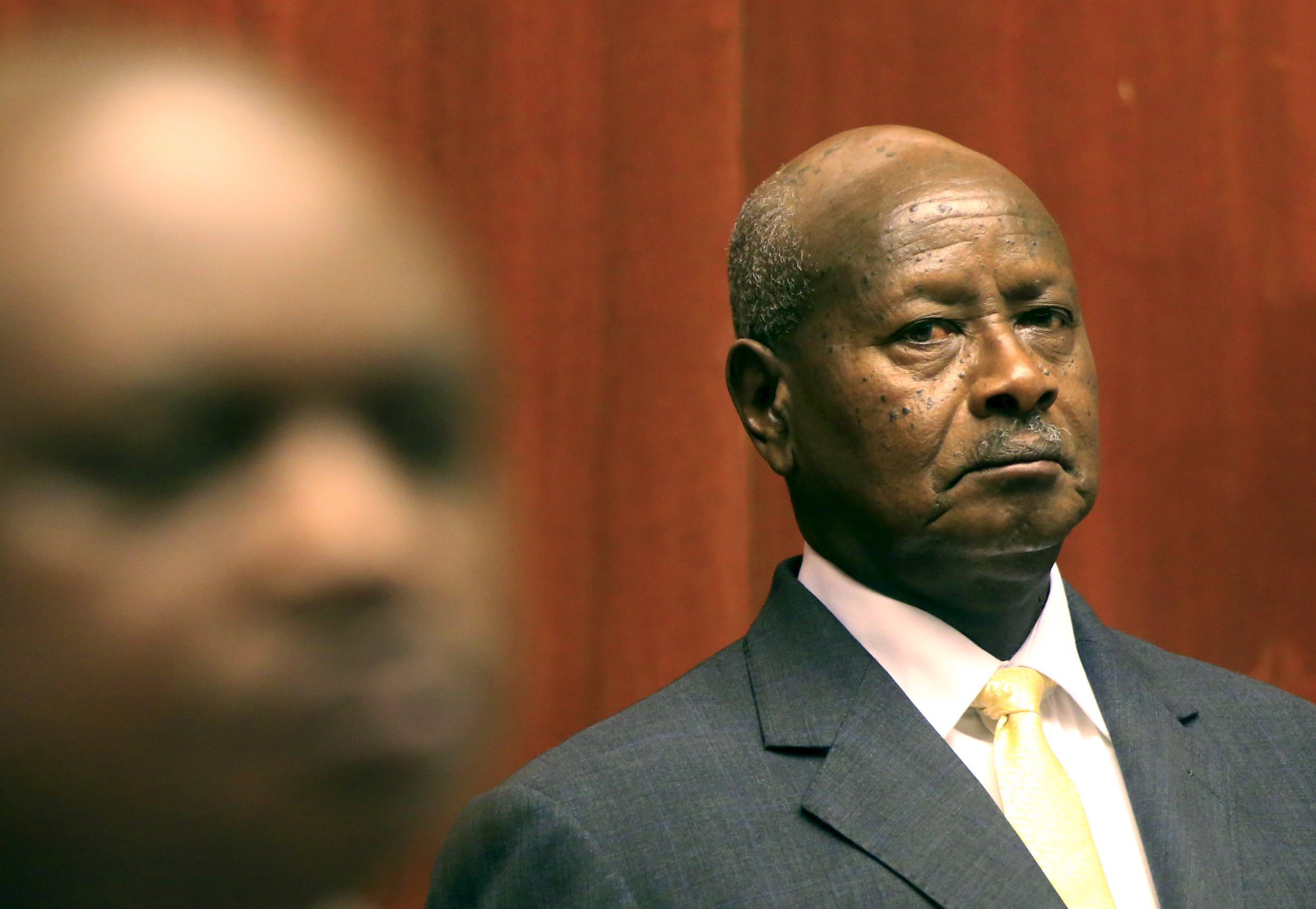 The legitimacy of Uganda's February elections is in doubt as Yoweri Museveni's government clamps down on freedom of speech and criticism of the ruling party, according to a Human Rights Watch (HRW) report.
Presidential and parliamentary elections are scheduled for February 18 in Uganda, where President Museveni is aiming to extend his 30-year rule. Museveni came to power in 1986 as the result of a military coup and changed Uganda's constitution in 2006 to allow himself to run for a third presidential term.
HRW interviewed more than 170 journalists and political activists in Uganda and found that many were facing intimidation and threats from government institutions, including the police and district commissioners, who represent the president's ruling National Resistance Movement (NRM).
The report found that several radio show hosts in Uganda were suspended after Kizza Besigye, the opposition Forum for Democratic Change's presidential candidate, appeared on their shows. The Uganda Communications Commission (UCC) also recently ordered broadcasters not to host Museveni's former press secretary, Tamale Mirundi, who was demoted by the president in July 2015.
The allegations are the latest in a string of events that have cast doubt on freedom of expression in Uganda ahead of February's elections. An Amnesty International report released in December 2015 claimed that Uganda police were engaging in arbitrary arrests and torture of opposition political activists ahead of the elections.
The head of security for presidential candidate Amama Mbabazi, a former prime minister fired by Museveni in September 2015, was reportedly picked up by police on December 17 and has been missing since. Ugandan newspaper the Daily Monitor reported on January 4 that the family of the missing man, Christopher Aine, fear he may have been killed in police custody. Ugandan police deny Aine is in their custody and have also rejected claims by Mbabazi that his supporters are being intimidated and even killed ahead of the elections.
Maria Burnett. senior Africa researcher at HRW and lead author of the report, said that "muzzling free expression and prompting fear, especially outside Kampala where there is so little international scrutiny, doesn't bode well for Uganda's ability to hold free and fair elections in February."
The report calls on President Museveni to demand all NRM members and government officials cease from intimidation or harassment of journalists or opposition activists.
Newsweek contacted Office of the President of Uganda for a comment but received no immediate reply.
Uganda's human rights record has improved under Museveni's rule, compared to the 1970s military dictatorship of Idi Amin and his political successor Milton Obote. The country has faced international pressure, however, over certain aspects of its judicial system, particularly anti-homosexuality legislation. Uganda passed a law in February 2014 introducing life sentences for "aggravated homosexuality," which included homosexual sex while HIV-positive. The law was later struck down in August 2014 by Uganda's constitutional court, but homosexuality is still illegal and LGBT activists report discrimination in the country.