Uganda Bans Coverage of Opposition Protests Against Museveni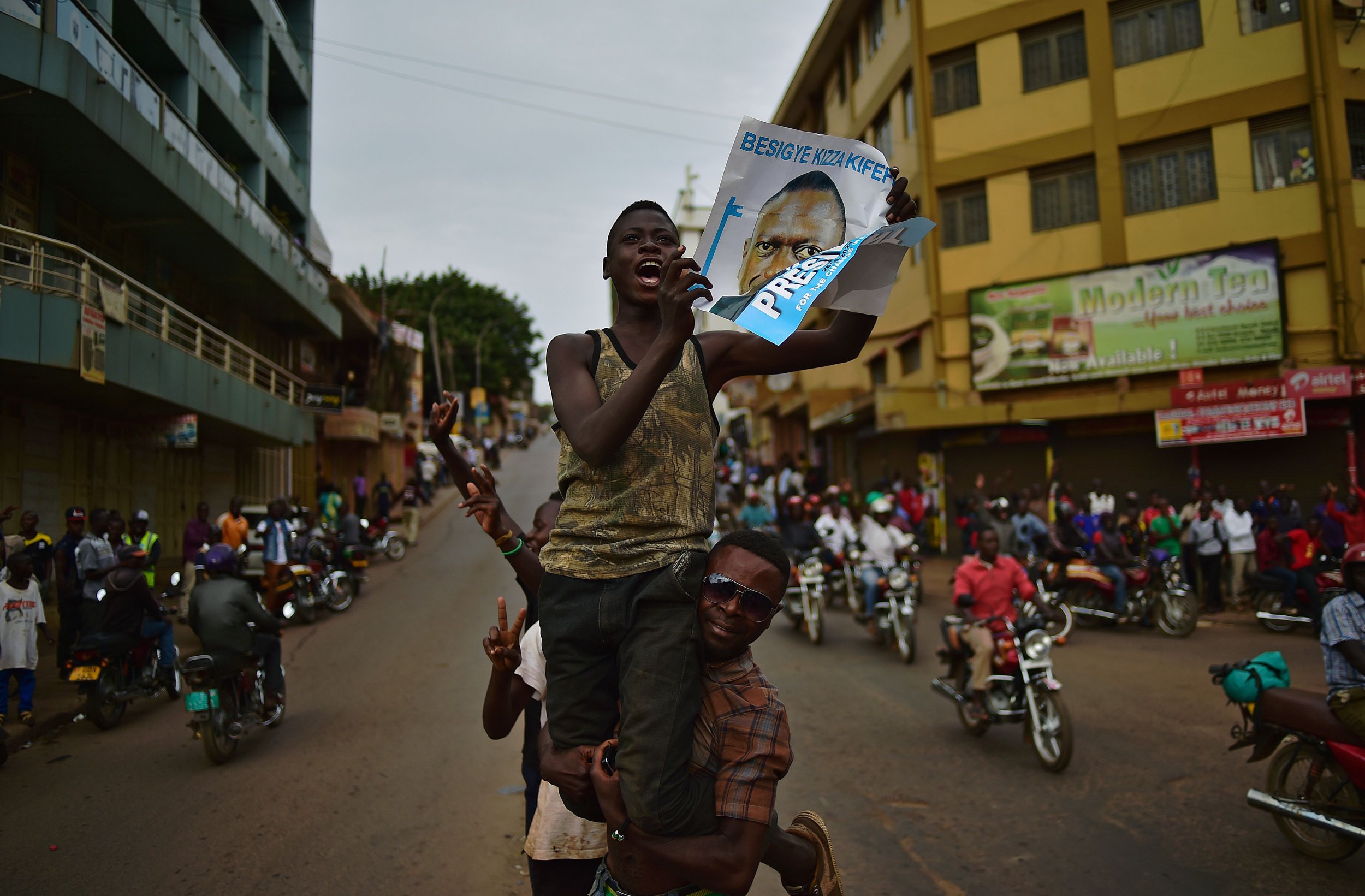 Ugandan authorities on Thursday announced a ban on live media coverage of a protest campaign against President Yoweri Museveni's re-election.
Museveni, who has been in charge in Uganda since 1980, was re-elected earlier this year in controversial circumstances, taking 60.8 percent of the vote ahead of Kizza Besigye of the Forum for Democratic Change (FDC) who had 35.4 percent. Besigye was arrested multiple times in the run-up to the February 18 vote and has been held under virtual house arrest since the result was announced.
The FDC has called for a campaign of defiance against the result—which was criticized by the U.S. and the EU—and opposition supporters demonstrated in various parts of the country on Thursday, including the capital Kampala, where they encountered armed security forces.
In a press conference on Thursday, Ugandan officials including Information Minister General Jim Muhwezi and the head of the Uganda Communications Commission (UCC), Godfrey Mutabazi, announced that any media outlets broadcasting or covering the protests could face having their licenses revoked, Uganda's Daily Monitor reported.
"The purpose of this campaign [by the FDC] is to stop the swearing in of President Museveni which also goes against the will of the electorate," said Muhwezi. "Any continuation to promote what the court has stopped is illegal and unacceptable and will not be tolerated by government." Museveni is due to be sworn in for his fifth term on May 12.
UCC chief Mutabazi warned that the ban extended to media outlets and journalists covering the protests on social media, according to a BBC journalist based in Kampala. Despite the ban, the FDC continued to share images from the demonstrations via their official social media feeds.
Human rights groups, including Amnesty International, accused Ugandan security forces of abuses, such as torture, in the period before the elections, and at least one FDC supporter was killed in clashes with the police ahead of the vote. Polling day was marred by a social media blackout and delays of up to seven hours for voters in some regions.