UKIP Funding Slumps in Latest Party Donor Figures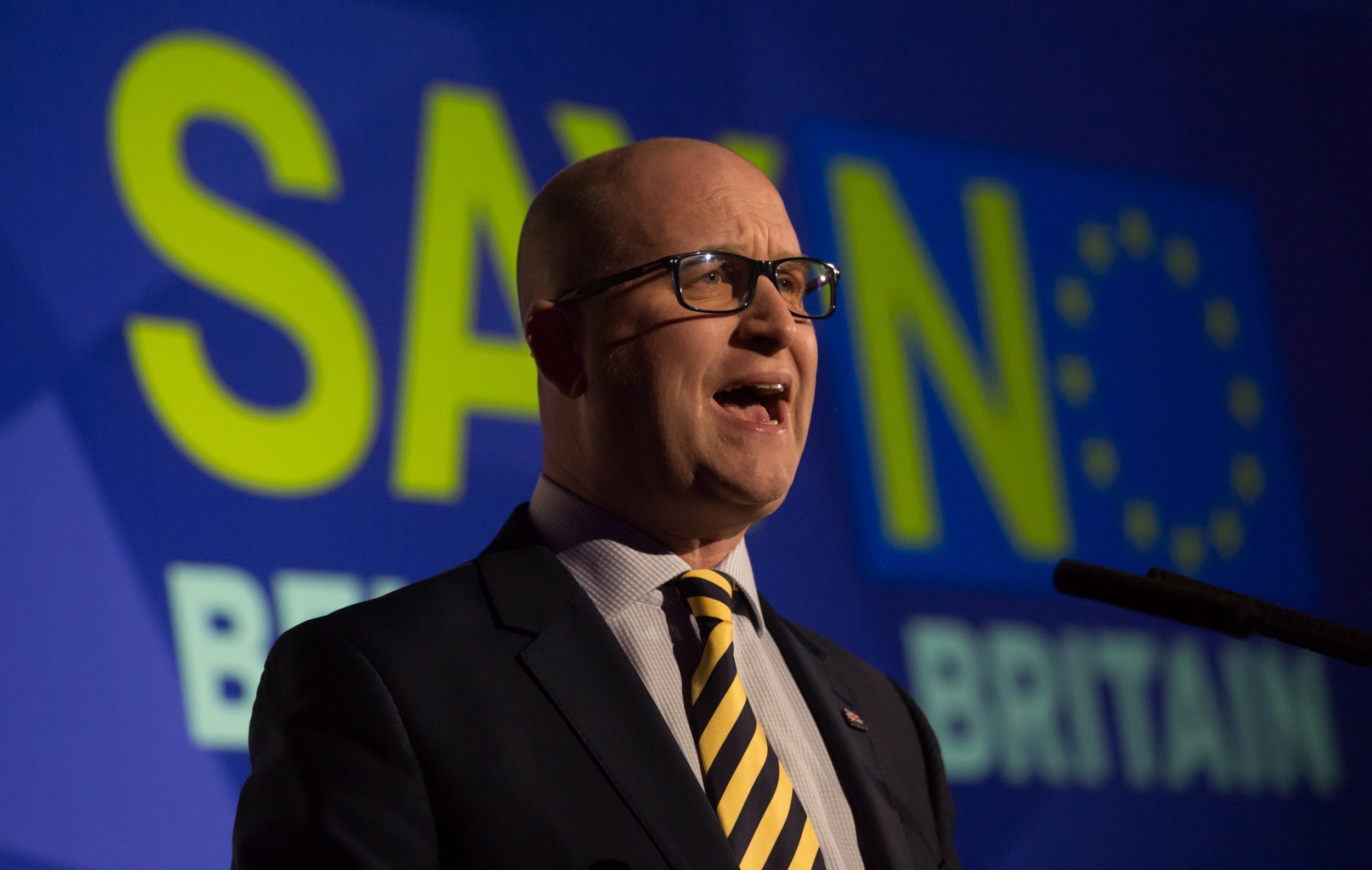 British anti-EU party UKIP saw its donations slump in the last part of last year, highlighting the turmoil it experienced in the aftermath of the EU referendum.
The party raised only £33,228 ($40,801) between 1 October and 31 December 2016, according to the latest figures from Britain's electoral commission.
UKIP is Britain's third largest party by vote share, ahead of the centrist Liberal Democrats, but the latter raised more than 50 times as much money in the same period, taking £1,972,904 ($2,422,607.)
This represents a collapse for UKIP compared to the same period in 2015, when the Euroskeptic party brought in £196,282 ($241,022) in donations.
Speaking to Newsweek, UKIP spokesman Gawain Towler put the fall down to the "leadership vacuum" after Nigel Farage's post-referendum resignation, which he said, had left donors reluctant to commit to the party.
UKIP held a leadership contest after Farage's exit, which saw the Member of the European Parliament (MEP) Diane James installed as his successor, but she stepped down in October after just 18 days in the job.
A subsequent contest saw current leader Paul Nuttall installed in November.
Towler said that donations had been on the increase in the new year. "The money is there, the support is there, and we're cracking on under a new leader," he claimed.
He denied the fall in donations was a sign of the party struggling to stay relevant after achieving its founding mission of securing a Brexit.
UKIP does face a fresh fundraising battle however, with Arron Banks, the businessman, Brexit campaigner and one of its biggest donors, withholding money unless the party gets rid of its only MP Douglas Carswell, a source close to Banks tells Newsweek.
Carswell, who takes a more liberal stance on immigration and other issues, is a longtime opponent of many at the top of the party. "Simple; Carswell goes or no more money," the source said.
The Lib Dems' substantial donations at the end of 2016—more than double the figure of £828,657 for the same period in 2015—also point to the shifting political landscape in the wake of the referendum.
The party secured a £1,000,000 donation from businessman Gregory Nasmyth, one of Britain's richest men. According to the Financial Times, Nasmyth was motivated by the party's unequivocally pro-EU stance, which has also seen it gain support among discontented pro-EU voters.