The Ukrainian General Staff has said its forces are continuing to make gains around Bakhmut in eastern Ukraine as maps from the Institute of the Study of War showed the state of the play of Kyiv's counteroffensive.
Ukraine said that their operations near the fiercely fought-over Donetsk city had continued on Friday, the day after it said its forces had liberated the nearby settlement of Andriivka.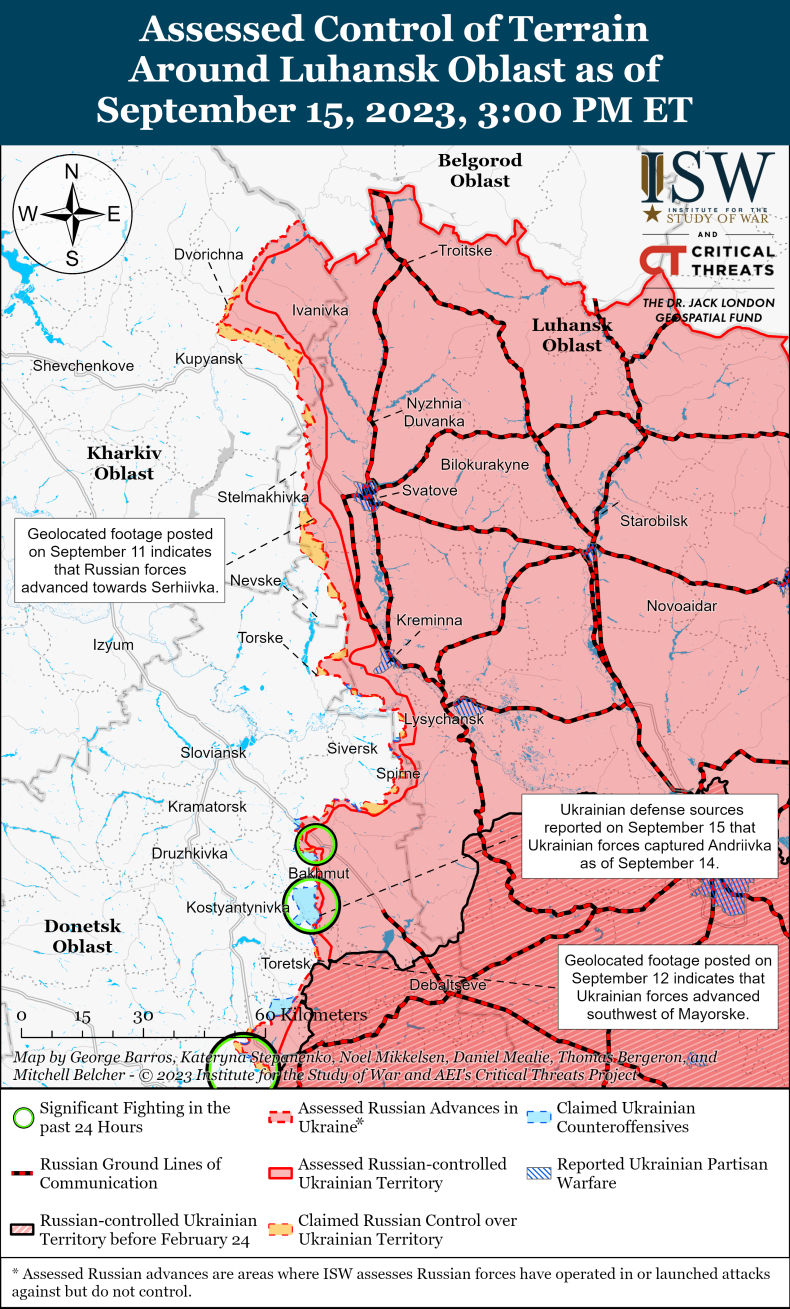 Ukraine's 3rd Separate Assault Brigade said that, as well as liberating Andriivka, its men had completely destroyed the Russian 72nd Separate Motorized Rifle Brigade (3rd Army Corps) after encircling the settlement. The Ukrainian brigade added that this would present opportunities for a breakthrough on Bakhmut's southern flank.
The brigade released video on Telegram that it said was of the recapture, describing how Russian troops were firing mortars and bomb explosions were getting closer and closer. Newsweek has been unable as yet to verify these claims and others.
"The assault troops continued to hunt the enemy down in the middle of the battlefield — in a village teeming with Russians," the brigade added, according to Ukrainian outlet Pravda. The footage shows Ukraine's troops moving across a desolate landscape that has been leveled by the fighting.
One of the ISW's maps from the think tank's latest update on Friday reveals the fighting in this area and how geolocated footage showed Ukrainian forces were advancing southwest of Mayorsk further south and Serhiivka further north.
However, Russian military bloggers have either denied that Andriivka had been liberated or said that its destruction during fighting made control of it tactically insignificant.
In addition to this reported gain, Ukraine said it had also achieved partial successes near Klishchiivka, which is fewer than 5 miles southwest of Bakhmut.
Meanwhile, Ukraine also reported that its troops were continuing offensive operations in western Zaporizhzhia oblast. They are also inflicting significant losses on Russian manpower and equipment near Verbove, the town 12 miles south of the city Orikhiv, while another of the ISW maps shows Ukrainian progress.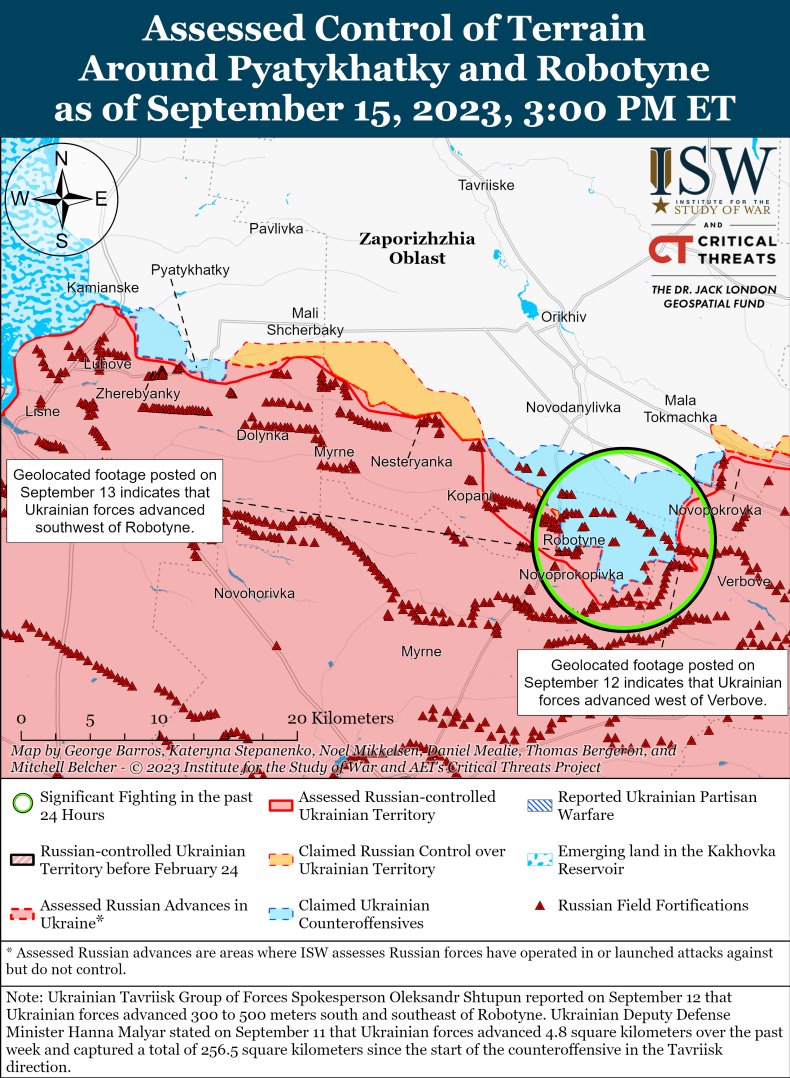 It comes as Kharkiv Oblast Governor Oleh Syniehubov said that at least five people had been injured after Russian forces launched five S-300 missiles in the city close to the border with Russia, which is subject to almost daily attacks. They were among attacks against eight Ukrainian oblasts across the country. which damaged homes, civilian infrastructure and industrial facilities, local authorities reported.
In the southern Zaporizhzhia oblast, a Russian air strike against Orikhiv wounded two women, according to Governor Yuriy Malashko.
Newsweek has contacted the Russian Defense Ministry for comment by email.