Ukraine's New Black Hornet Drones Can Spy on Russian Military Undetected
Norway and Great Britain are jointly providing Ukraine with "Black Hornet" military micro-drones that can be used to spy on Russian forces due to their minute size.
The drones can fit in the palm of one's hand and are described by The Debrief news site as the "smallest operational military micro-drone in the world," measuring about 4 inches by 1 inch from tip to tail with a 4-inch rotor span, and weighing 16 grams. They are manufactured by U.S.-based Teledyne FLIR but built at a facility in Norway.
This Norwegian-British drone package costs 90 million Norwegian kroner, or about $9.3 million, and includes drones, parts, transportation and training equipment. It is being financed by a British-led fund to which Norway has already contributed 400 million kroner.
A total of 19 NATO-allied countries, including the United States, United Kingdom, France and Germany, utilize the Black Hornet micro-drones, according to The Debrief. The U.S. and U.K. have notably used them during special operations missions in Afghanistan.
The U.S. is expected to award a contract within the next 30 days to provide Ukraine with 10 larger, long-range Switchblade 600 kamikaze drones, according to a Monday Defense News report citing Pentagon spokeswoman Jessica Maxwell.
Drones were also part of a $775 million aid package sent to Ukraine earlier in August that included Howitzers, armored vehicles, missiles, artillery rounds and ammunition for High Mobility Artillery Rocket Systems (HIMARS) that at the time brought the U.S. aid total to $10.6 billion since the war began in February.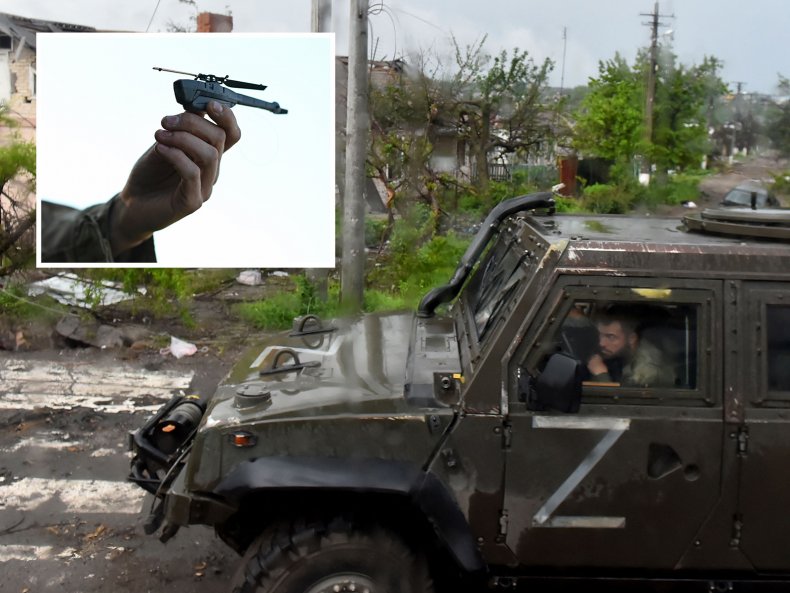 Norway Defense Minister Bjørn Arild Gram called the micro-drones, used for reconnaissance and target identification, "easy to operate, robust, difficult to detect and particularly well suited for combat in urban areas."
Yahoo! reported that the micro-drones have a 1.2-mile range, a top speed of 11 mph and night vision. While they have a maximum flight time of 25 minutes, The Debrief reported, the system's two drones are housed, launched and recharged in a single ground station so that while one is mid-flight, another charges on the ground and allows for military forces to encircle areas for long periods of time.
Military units have the option to utilize the Black Hornets via remote control or via pre-programmed destinations by way of GPS receivers and sensors.
"Norway and the U.K. remain determined to stand shoulder-to-shoulder with Ukraine," said U.K. Defense Secretary Ben Wallace in a statement. "These cutting-edge drones will help give Ukraine's troops a vital advantage on the battlefield as they fight to defend their country against Putin's brutal and unprovoked invasion."
No exact timetable for delivery of the micro-drones to Ukraine was provided.
Update 8/26/2022, 11:25 a.m. ET: This article was updated with additional information.