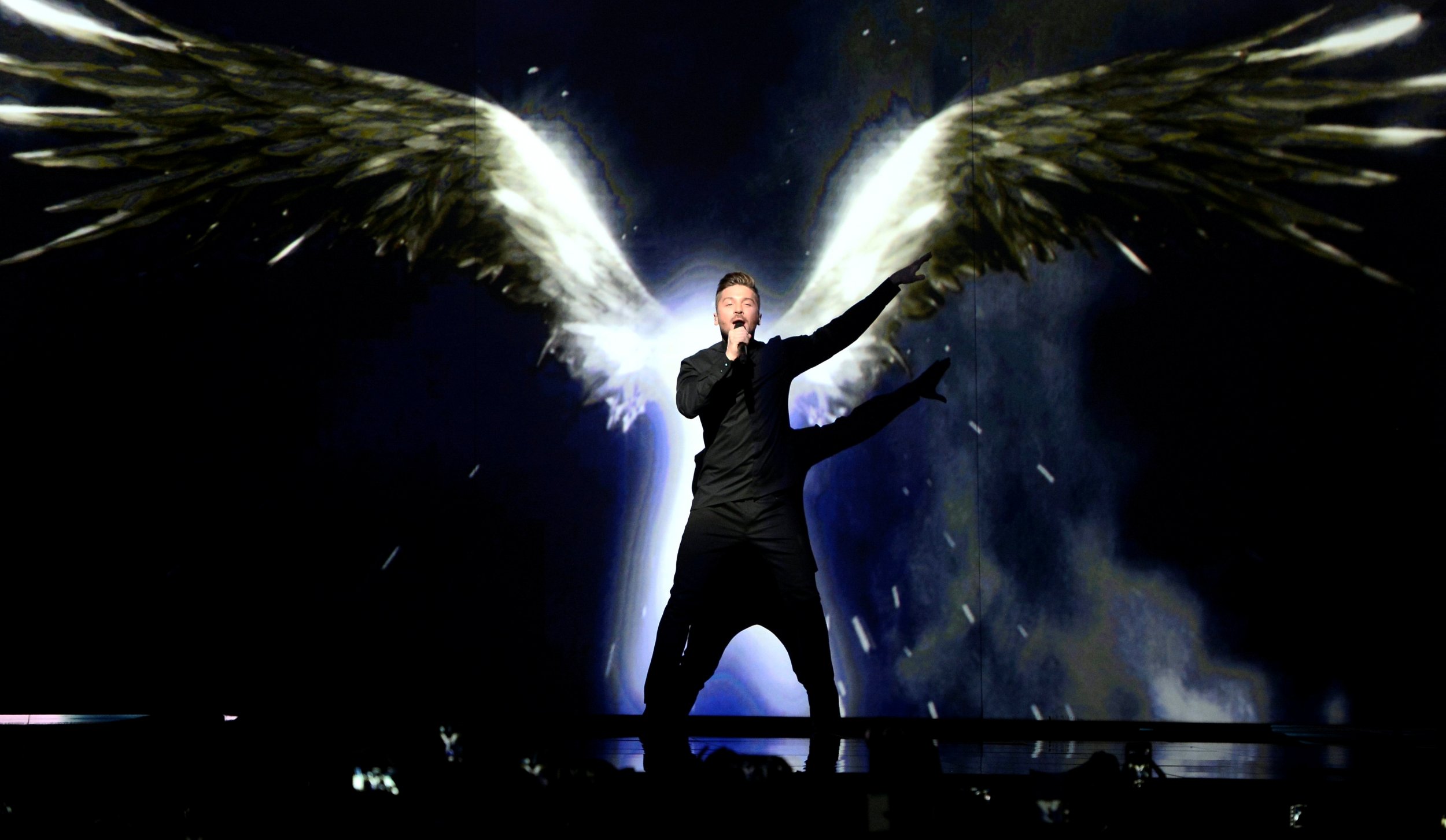 Ukraine could pull out of next year's Eurovision Song Contest if bookies' favourite Sergey Lazarev wins the competition for Russia on Saturday. The director of Ukraine's public broadcaster made the suggestion ahead of this weekend's controversial competition.
Relations between the two countries have vastly deteriorated since Russia's annexation of Crimea in 2014 and pro-Russian separatists continue to hold swathes of land in Ukraine's east. In 2014 Russia's act was booed heavily during Eurovision in response to the intensifying violence in Ukraine.
This year, Russia's Lazarev and Ukraine's entry, Jamala, are both through to Saturday's final and many bookmakers have listed the songs as joint favourites to win the competition. Whichever act wins the top spot also wins the right to host the next instalment of the contest in their country.
Now, the director of the National Television Company of Ukraine, which runs the process of choosing an act to represent the country, has announced he would think twice before sending an act to Russia in 2017.
"I am happy for Jamala, irrespective of the spot she finishes in," Zurab Alasania wrote on his Facebook following Thursday's semi-final. The company runs the likes of Ukraine's main state TV channel Pershiy Kanal—the Ukrainian broadcaster involved in Eurovision.
Commenters asked him what he thought of Russia's performance and Lazarev's billing as a favourite to win the competition.
"The fact of the matter is that it is necessary to consider alternatives," he wrote in response. "If the winner turns out to be a person by the name of Lazarev, then I think next year Pershiy will once again refuse to participate in the contest."
Last year Ukraine refused to send an entry to the competition held in Austria, admitting it was too preoccupied with the conflict in the east and could not afford the added expenses.