Ukraine Diplomat Aims 4-Letter Blast at Elon Musk's Russia Peace Proposal
Ukrainian diplomat Andrij Melnyk had a pointed response to Elon Musk after the billionaire made a peace proposal for Ukraine and Russia on Monday to end the seven-month war.
Musk suggested that recent referendums held by Russia on whether to annex four regions of Ukraine, including the Donbas—which have been dismissed by the West as a sham, rigged election—should be redone under the supervision of the United Nations and that Russia should leave Ukraine "if that is will of the people."
Under Musk's peace deal, Crimea, a region Russia annexed in 2014, would formally become part of Russia, with Ukraine no longer laying claim to the territory and that water supply to Crimea would be "assured."
He also proposed that Ukraine would remain neutral in global affairs under his peace deal. Ukraine's diplomatic relationship with the West, including the U.S., has long been a point of tension with Russia. Ukraine on Friday announced it submitted an application to accelerate its effort to join the North Atlantic Treaty Organization (NATO). If Ukraine joins NATO, it would be seen as a massive blow to Russia's efforts to prevent Ukraine from becoming tied to the West.
Melnyk, who serves as Ukraine's ambassador to Germany, hit back at the proposal in a tweet.
"F**k off is my very diplomatic reply to you @elonmusk," Melnyk tweeted.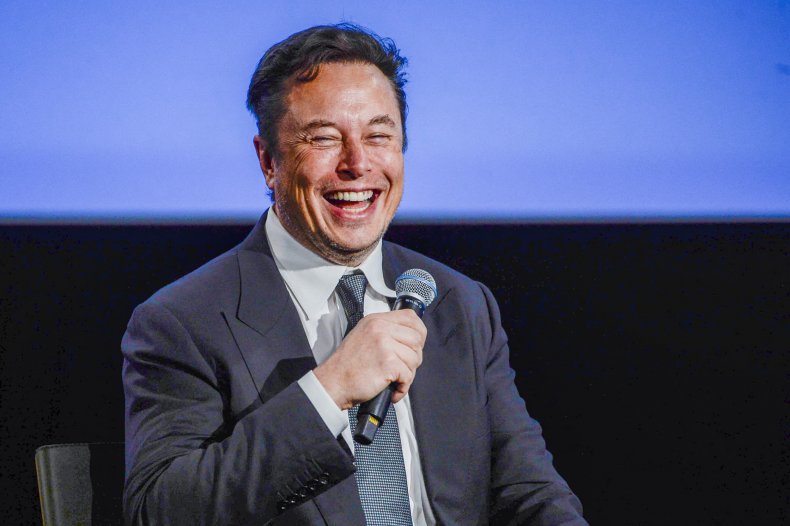 Russia and Ukraine continue to fight for control of key areas of southern and eastern Ukraine more than seven months after Russian President Vladimir Putin launched an invasion he called a "special military operation" in February. Peace talks have stalled, as neither side has indicated a strong appetite to make concessions.
Ukrainian President Volodymyr Zelensky took aim at Musk, tweeting "Which @elonmusk do you like more?" alongside a poll asking people to pick between one who "supports Ukraine" and one who "supports Russia." Nearly 200,000 people responded to the poll within minutes of him posting the tweet, with more than 90 percent picking "supports Ukraine."
Others also joined in on criticizing Musk's proposal. Serhiy Prytula, a Ukrainian politician who has served as a fundraiser for Ukraine's military amid the war, tweeted that his plan sounds "like Putin's."
"Elon, man. Seems like you have missed a lot history lessons while concentrating on space and e-cars. Your proposals sound much like Putin's. Hope you did not mean it that way," he tweeted.
Political scientist Anders Ostlund tweeted: "Elon Musk has no idea what he is talking about. Wrong on every point. There can only be peace if Russia is beaten, pushed out of Ukraine, Ukraine and war victims compensated, deported civilians returned and war criminals prosecuted."
Musk's peace proposal comes after Ukraine continued to make gains over the weekend, taking back the key transportation hub Lyman in the Donetsk region, forcing Russian troops to retreat. Russia, facing mounting loses, has ramped up war efforts in recent weeks. Putin announced in September a partial mobilization that could see up to 300,000 reservist troops sent to fight in Ukraine.
The billionaire has supported Ukraine throughout the war, providing them Starlink stations to help keep their internet running amid Russian attacks. On March 4, he tweeted: "Hold Strong Ukraine."