Ukraine Fighting for 'Whole Modern World' Against Russia, Kyiv's Mayor Says
Kyiv Mayor Vitali Klitschko said on Sunday during an appearance on ABC's This Week that Ukraine is expecting support from nations around the world as it fights for the "whole modern world" against Russia.
"We don't want [to go] back to [the] USSR. We see our future as a democratic, modern, European country, and we expect support from the whole world. We're fighting for the whole modern world, we have to stop Putin altogether," he told anchor George Stephanopoulos.
When asked about what Ukraine needs "from the west to defeat Vladimir Putin," Klitschko responded that his country needs weapons and sanctions.
"We need unity, we need pressure, we need sanctions, we need weapon support," he said, stressing the importance of having weapons to face the Russian army, which he deemed as "one of the strongest [armies] in the world."
As he asked for support from Western nations during his interview, Klitschko noted that Ukrainians are still standing strong despite Russian troops advancing across the country.
"We are actually very motivated. We defend our city, our houses [and] our families. We defend our values and our future," he told Stephanopoulos.
"We are very thankful for [the] support, but we have to make much more pressure and help Ukraine. We need to help. We still fight for our country," he said, adding that "unity between all democratic countries around Ukraine" is needed.
Last week, Kiltschko told CNN that Ukrainians will fight for "every square" and "every street." His remarks came as Russian troops tried to continue its goal of seizing Kyiv.
"It's no secret it is a target for aggressors, the capital of Ukraine, Kyiv," he said during his Sunday interview. "That's why they try to make circle around our city."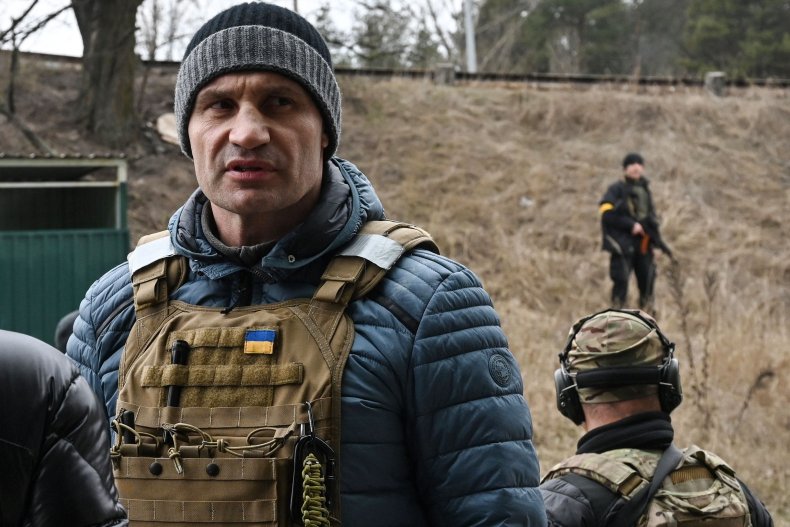 Ukrainian President Volodymyr Zelensky spoke with U.S. lawmakers on Saturday about the need for aircrafts to fight Russia with the lack of a no-fly zone. His plea was backed by some Democratic and GOP lawmakers.
The Ukrainian president also slammed NATO on Friday for refusing to impose a no-fly zone over Ukraine amid the Russian invasion, saying that NATO gave "a green light" for more bombing across Ukraine by turning down his request. He added that he disagrees with NATO that a no-fly zone could intensify the conflict and confrontation between Russia and the military alliance.
Russia's invasion of Ukraine began late February after Putin decided to launch a "special military operation" to "demilitarize and de-Nazify" Ukraine. Shortly after his announcement, Russian ground and air forces advanced into territories controlled by the government in Kyiv, while a Ukrainian Interior Ministry source reported hundreds of casualties after the first missile attack.