Ukraine to Receive 100 More Leopard 1 Tanks as War Rolls Into Second Year
More battle tanks have been pledged from European countries to Ukraine as its war against Russian aggression toils into the one-year mark in a couple of weeks.
The Netherlands and Denmark both pledged with Germany on Tuesday to send more than 100 Leopard-1A5 battle tanks and support to Ukraine.
"The Netherlands, together with Germany and Denmark, will ensure the supply of at least a hundred Leopard-1A5 battle tanks to Ukraine. The Ukrainians need them to resist Russian aggression. The Netherlands will make a financial contribution and help with personnel," said Wopke Hoekstra, the Dutch minister of foreign affairs.
This coincides with other Western countries sending tanks, and their training, to Ukraine.
"We remain determined to support Ukraine in their fight against the Russian aggression," Hoekstra said.
The defense ministers of these countries released a statement Tuesday affirming the "joint initiative" between them.
"In the following months, Ukraine will receive at least 100 Leopard 1 A5 battle tanks, including the required logistic support and training. Denmark, Germany and the Netherlands are providing refurbished Leopard 1 A5 from industrial stocks; the first ones being delivered within a few months," the three countries said, describing their agreement.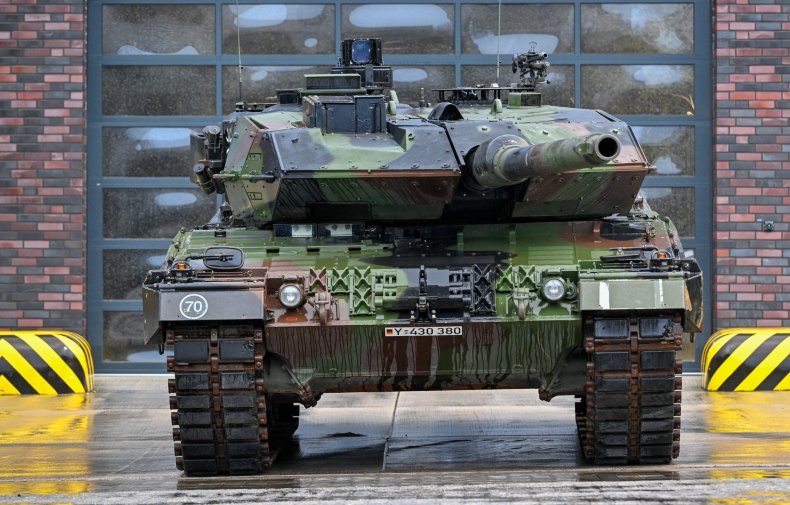 President Joe Biden last month announced the U.S. would deliver 31 M1 Abrams tanks to Ukraine, just hours before Ukrainian President Volodymyr Zelensky addressed Congress.
The tanks would help Ukraine's forces maneuver on open terrain, Biden said, and the tanks would support Ukrainians' ability to "deter and defend against Russian aggression over the long term."
On January 6, the State Department announced a further $3.75 billion in new military assistance for Ukraine in a package including Bradley Fighting Vehicles.
This time last year, Russia began amassing troops along the Ukrainian border, particularly along Ukraine's eastern and northeastern boundaries. Russia also held training exercises with the Belarusian military on Ukraine's border, and a Russian invasion seemed evident.
Russian forces have reportedly lost 25 tanks in the past two days, the Ukrainian Defense Ministry said Tuesday, bringing the country's total tank losses to 3,245.
The war will hit its one-year mark on February 24, and the amount of Russian losses keep mounting at a rapid rate. Ukraine's Defense Ministry said Tuesday that 1,030 Russian soldiers died the previous day, bringing the total to 133,190 dead Russian soldiers on the war's 349th day.
Newsweek reached out to Ukraine's Defense Ministry for comment.