Ukraine Reports Three Soldiers Dead in Heavy Shelling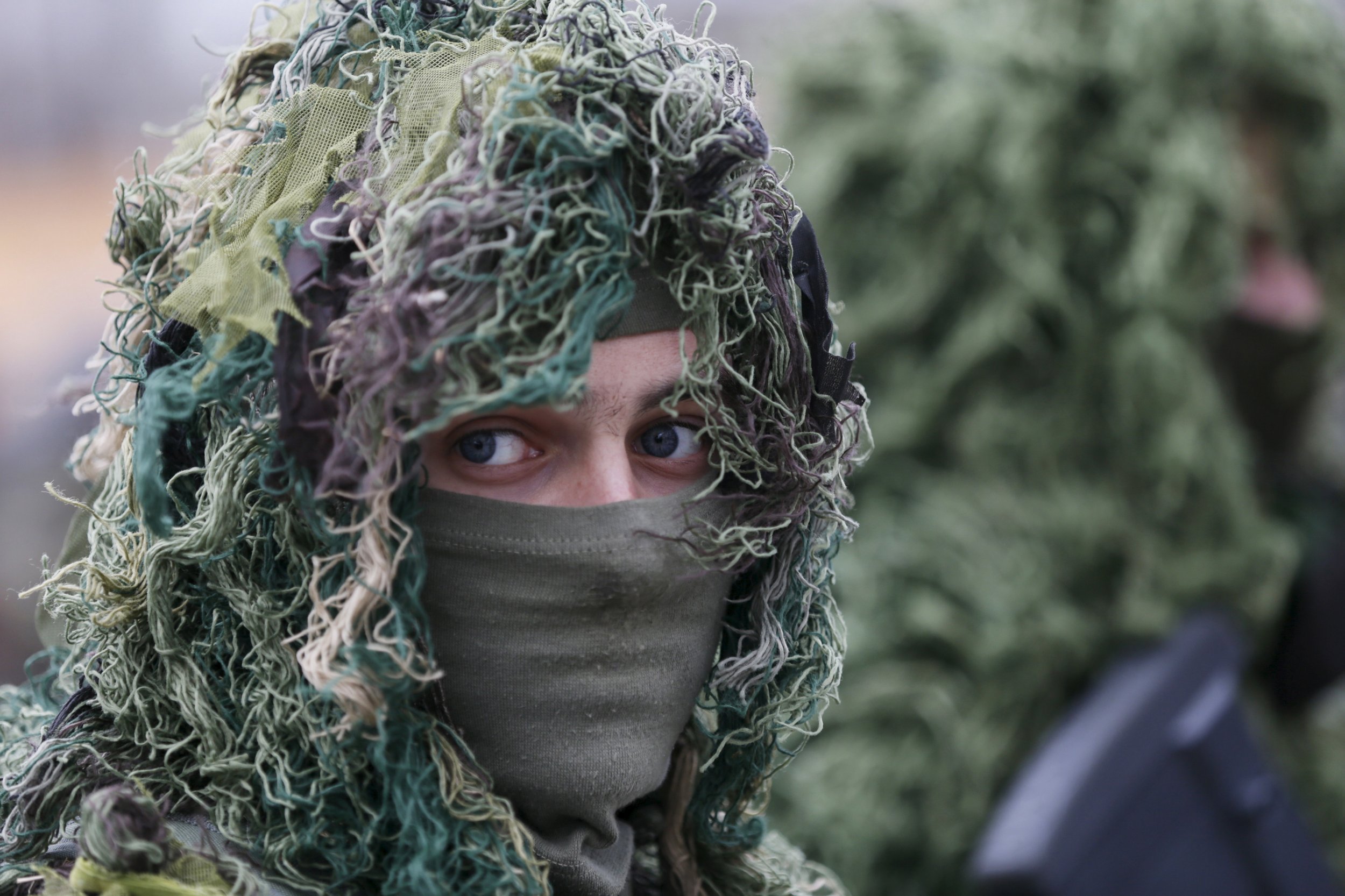 Three Ukrainian soldiers have been killed and six injured by Russian-backed separatists in eastern Ukraine, a top Kiev official said on Thursday.
Speaking at a press briefing the Ukrainian president's spokesman on security, Alexander Motuzyaniyk, said rebels launched more than 500 mortar and over 300 artillery shells at government-held checkpoints on Thursday, local news agency Ukrainsky Novini reports.
"The last time we witnessed a similar intensity of fire using heavy armaments was a year ago," he added, referring to the flare up in the region last summer, which threatened to collapse the fragile ceasefire agreement in place since February 2015.
Ukraine's military general staff told Newsweek that Kiev is concerned that this year conditions may encourage Moscow to order heavier action, due to the plethora of diversions in world events, which would slow an international response.
Violence in Ukraine has increased during the Olympic Games, with Ukrainian armed forces reporting nearly 100 violations of the ceasefire in a day earlier this week; meanwhile the U.S. presidential election will likely continue to overshadow other news until November.
Tension has also built in Ukraine's south, in Crimea, which Russia annexed and has controlled since 2014. The boundary between Ukraine's Crimea and Kherson regions experienced closures this month, before Russia announced that it had foiled a Kiev-sponsored "terror" plot last week after a border incursion of a group of militants. Evidence for such an incursion remains inconsequential but Russia has called for raising security none the less.
Ukraine's President Petro Poroshenko warned on Thursday that Ukraine is not ruling out an open Russian-led assault on its territory and is prepared to respond, if one came.