Ukraine Under Pressure to Launch Counteroffensive That Will Appease NATO
Retired U.S. Marine Corps Colonel Mark Cancian predicts that Ukraine will soon launch its own offensive to not only counter Russia but to show NATO allies that the war is moving past a stalemate.
Cancian, senior adviser for the Center for Strategic and International Studies (CSIS), told Newsweek that both nations' armies have been relatively careful strategy-wise, dating to October. A "more fluid battle" may be on the horizon with the winter soon in the rearview.
"It looks like the Russians have launched [their offensive] but it looks like more of the same, except more. ... We're sort of seeing this building of pressure in the same sectors they attacked before, like Bakhmut and up and down the line," Cancian said.
As Kyiv estimates that nearly 150,000 Russian soldiers have died since the war's inception, Ukrainian forces may "strategically pull back" from Bakhmut to avoid additional casualties of their own in what has become one of the bloodiest battles since July.
"We're not going to sacrifice all of our people just for nothing," Alexander Rodnyansky, economic adviser to Ukrainian President Volodymyr Zelensky, told CNN.
Ukraine is in a different position now due to Russia's strategic aggression, Cancian said, adding that a stalemate translates to Russian victory due to the Kremlin's occupation of about 18 percent of Ukrainian territory.
He expects the Ukrainians to target the Zaporizhian region, which is "not terribly well held" by Russian forces at this juncture.
"By spring, we will know how it's shaping up," Cancian said. "Russia could make headway in the Donbas."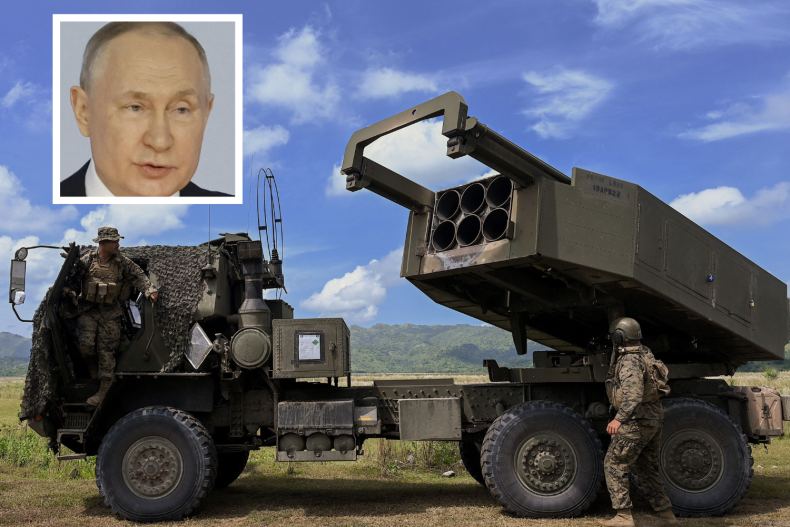 If the Ukrainian fighters are about to push back and liberate certain territory, Cancian said, it will show renewed resolve among Western allies who have become "detrimental" in providing arms and ammunition.
That foreign support could be the difference between a months' long or years' long stalemate juxtaposed with global war fatigue.
"It's important to show progress [on the battlefield]," he said.
NATO officials expressed concern to Vice News that stockpiles could quickly diminish if the West doesn't expand its industrial repertoire, saying that ammunition is being fired by Ukrainian forces at a clip not seen in Europe since World War II.
Cancian said HIMARS (High-Mobility Artillery Rocket Systems) artillery and "dumb" artillery shells have been most critical throughout the war's duration.
He previously wrote that this current war "has become heavily reliant on artillery" and that the front lines mirror World War I due to infantry in trenches and "massive artillery shell fire."
"Whenever armies get stalemated, that really puts a premium on firepower," Cancian told Newsweek. "You're seeing it here, you saw it in World War I. That could change with a Ukrainian offensive, but artillery is the most important [element]."
The U.S. as part of its most recent security package to Ukraine announced 232 howitzers and more than 2 million rounds of artillery ammunition; and 38 HIMARS and additional 155-millimeter rounds.
Patriot missiles previously approved by the U.S. government to head overseas are still in the soldier training phase, according to Cancian, and haven't touched down on the battlefield.
While Russia has thermobaric weapons and hypersonic missiles at its disposal, Cancian referred to them as "niche weapons" that are relatively scarce.
"The Russians fired a few hypersonic missiles mostly for PR but not enough to do extensive damage," he said. "[Thermobaric weapons are] very flashy, so to speak, they're very gripping. I don't know if they've fired enough or used them enough to make a big difference to the hundreds of thousands of dumb artillery shells they've fired."