Ukraine War Could Last for Decades, Former Putin Adviser Warns
A former adviser to Russian President Vladimir Putin has said Moscow's ongoing war in Ukraine could last for longer than two decades.
Sergei Markov, a political scientist and ex-aide to Putin, was quoted on an anonymous Telegram page speaking about the fate of Russia's armed forces in Ukraine. Markov then shared the comments directly to his own Telegram account on February 28.
The Russian invasion has lasted "longer than it was planned and expected, and there is no end in sight," Markov said. "Moreover, it can now be assumed that this hybrid war of the West against Russia can continue for a long time - years, or even ten years." He later said the war could even last twenty years.
Markov said Kyiv's numerous Western backers "can successfully continue the conflict for many years," without any threat to the national security or economic stability of the individual nations.
But Russia can "also continue the war for a very long time," he said, adding: "Such a war can last for decades."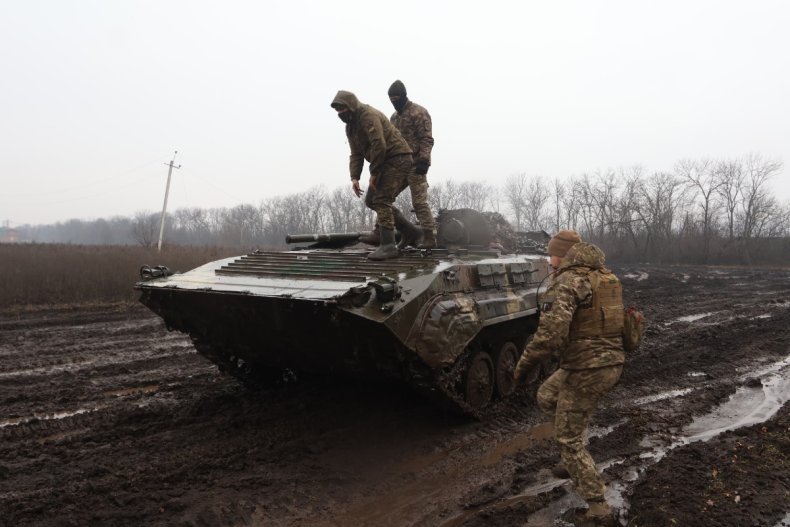 Markov said the Russian economic, political and social systems could cope with a protracted war, and that the "losses" in these areas "are not very significant." The impacts of the war on Russia's domestic life been debated by Western analysts, as Russia has been under waves of economic sanctions linked to the outbreak of the war on February 24, 2022.
"The Russian economy and system of government have turned out to be much stronger than the West believed," Putin told Russian lawmakers in February.
"No one can answer the question of when this military conflict will end," said Markov. But he argued that, whenever fighting does cease, it will only be because "one of the parties suffers a significant defeat."
The defeat will likely be focused on six key cities, he said: Odesa, Mykolaiv, Kherson, Zaporizhzhia, Dnipro and Kharkiv. These cities are located across eastern, southern and northern Ukraine.
Markov frequently appears on Russian state media, and has previously said the Ukraine war can be traced back to comments made by then-vice president Joe Biden to Putin 13 years ago.
On Wednesday, Markov turned his attention to the ongoing battle for the eastern Donetsk city of Bakhmut, the site of some of the war's most intense fighting.
He claimed it is "an illusion" that Russia is advancing in Bakhmut because Moscow's forces are "actively defending." Russian forces have not officially claimed control of the settlement, and Ukraine's General Staff of the Armed Forces said on Thursday that Kyiv's forces were still defending Bakhmut.
"The enemy continues to advance and storms the city," the General Staff wrote on Facebook. On Wednesday, the Washington-based Institute for the Study of War think tank said Russian troops had conducted ground attacks around Bakhmut on March 1.
Ukraine's deputy defense minister, Hanna Maliar, said on Tuesday that Ukraine is sending reinforcements to Bakhmut, according to Ukrainian media. She previously said on February 27 that the "most difficult situation remains in the Bakhmut direction."
Newsweek has contacted the Kremlin and the Ukrainian Defense Ministry