How NATO Could Be Dragged Into Russia's Ukraine War—'Game Changer'
Any use of weapons of mass destruction (WMDs) by Russia in Ukraine could force NATO to intervene militarily, Poland's president suggested.
Andrzej Duda, who leads the NATO member country, spoke to the BBC in an interview aired on Sunday morning.
Asked about the possibility of Russia using chemical, biological, or nuclear weapons, he said: "Well of course we hope that [Vladimir Putin] would not dare do that.
"As we say in Poland, using a little bit of an English expression, if he uses any weapons of mass destruction then this will be a game changer in the whole thing.
"For sure, NATO and its leaders, led by the United States, will have to sit at the table and will really have to think seriously about what to do.
"Because when it starts to be dangerous, not only for Europe, not only for our region, but for the whole world."
NATO members have so far resisted Ukrainian leaders' repeated pleas for a no-fly zone over the country, fearing their military involvement might escalate the conflict.
Defending Nato Territory
U.S. President Joe Biden has vowed to defend "every inch" of NATO territory, but cautioned that the organization going into battle with Russia would be "World War III."
Duda also echoed his fears of Russia's invasion of Ukraine escalating into a world war. He highlighted the tensions surrounding the possibility of Poland supporting Ukraine's efforts to defend its land.
"The issue of the jets that you have mentioned, the Mikoyan MiG-29, which are at the disposal of Polish armed forces, is a very serious one," he told the BBC.
"This is a very sensitive issue, there are various voices to whether we should transfer or not transfer the jets.
"Speaking frankly, Polish public opinion was very much afraid of this step. This is because the Russian side made a very clear announcement that it would consider it a war declaration."
Despite fears of an escalation between the West and Russia, there have been suggestions that Russia is willing to end its invasion of Ukraine.
Kremlin spokesman Dmitry Peskov said in a social media post on Friday that Russia's President Vladimir Putin was open to meeting with Ukrainian leader Volodymyr Zelensky for peace talks.
"No one is excluding the possibility of a meeting between Putin and Zelensky," he said, according to the post.
"As the Kremlin has announced, it is conceptually possible."
Zelensky has previously rejected Russia's calls to end the war due to the conditions it suggested must be met before they pull back.
The conditions were that Ukraine would agree to sign a neutrality agreement that would bar it from entering NATO, recognize Crimea as Russian, recognize the regions of Luhansk and Donetsk as independent, and cease all military action.
"We are not prepared for ultimatums but we have the possible solution, resolution for these three key items," Zelensky told ABC News on March 7.
"What needs to be done is for President Putin to start talking instead of living in the information bubble without oxygen."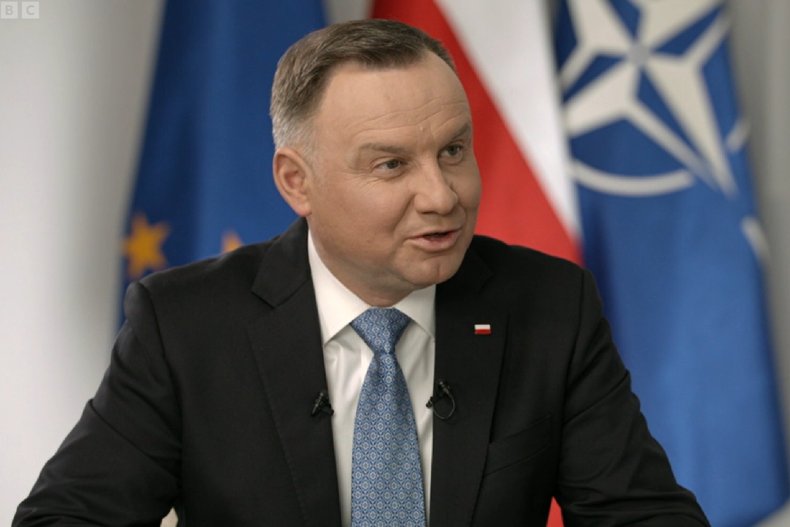 Update 03/14/22 at 3:18 a.m. ET; This article was updated to add further comments and details throughout.