Ukrainian President Volodymyr Zelensky won't unconditionally give in to Russia's demands for ending the war, saying that it's not as simple as Russia is making it seem.
On Monday, Kremlin spokesperson Dmitry Peskov told Reuters that the war could end "immediately" if Ukraine agreed to four conditions. That includes being barred from entering NATO, recognizing Crimea as Russian territory and the regions of Luhansk and Donetsk as independent; and ceasing all military action.
Zelensky told ABC News on Monday that acknowledging the territories is "more difficult" than it may seem and that Russia's conditions amount to an "ultimatum."
"We are not prepared for ultimatums but we have the possible solution, resolution for these three key items," Zelensky told ABC News. "What needs to be done is for President Putin to start talking instead of living in the information bubble without oxygen."
Ahead of the invasion of Ukraine, Putin implied in a speech that his ambitions include restoring previous Soviet Union territory to Russia. He criticized former Russian leaders for ceding territory that he believes rightfully belongs to Russia, raising concerns that Putin doesn't plan to stop after invading Ukraine.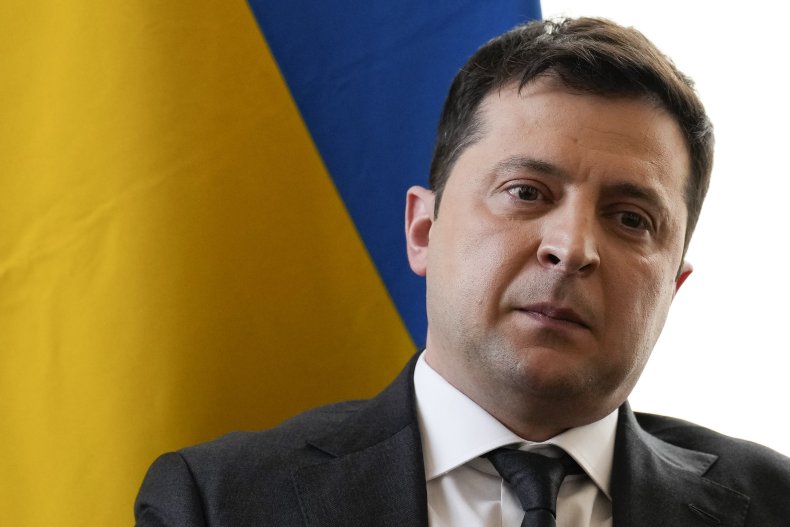 While acknowledging the territories in question may seem like a simple end to a bloody war, Putin's speech indicates that giving in to Russia's demands might not end his efforts to expand.
Russia's annexation of Crimea in 2014 came under international criticism for being a breach of international law. However, Sergey Aksyonov, the head of Crimea, told TASS that international recognition would happen "sooner or later" because there is "no way around it." In February, Putin made similar calls for the world to recognize Crimea as part of Russia.
Putin's also been pushing for Ukraine to stop its pursuits of NATO membership, arguing that the alliance's expansion west puts Russia at risk. Some have put at least part of the blame on NATO for the current conflict in Ukraine, but it's unclear if Zelensky would give up the potential for membership.
While Ukraine pushes for membership in NATO and the European Union, Zelensky is urging friendly western countries to enact a no-fly zone over Ukraine. The Ukrainian president told ABC News on Monday that the no-fly zone would help protect civilians from Russian missiles.
"You have to preserve lives. There ... were simply kids there with tumors," Zelensky said in reference to a pediatric clinic that was hit. "And in the university, there were ordinary students. I'm sure that the brave American soldiers who would be shooting it down knowing that it is flying towards the students, I'm sure that they had no doubt in doing so."
The White House has rejected Zelensky's call for a no-fly zone, as it could bring the United States into the war, something President Joe Biden has rejected at this moment.
Russia and Ukraine have been engaged in several rounds of peace talks, but so far, they haven't amounted to much progress. A Zelensky adviser said new talks on Monday ended after about four hours with no major breakthroughs.