Zelensky Says Russia Banked on Ukrainians Being Cowards in War
Ukrainian President Volodymyr Zelensky praised the Ukrainian people on Monday for defending their country and by extension, all of Europe because he said he believed the fierce resistance was something Russian President Vladimir Putin didn't expect.
In a video message, Zelensky said the Ukrainian army's success, as well as the "will" of the Ukrainian people and help from the international community, is the "way to peace." He called Russian forces "tired" and "demoralized," something he credited to the Ukrainian people's decision to mount a fight against the invading forces instead of just surrendering.
"They came to our land to look for something that has never been here: cowardice, consent to slavery," Zelensky said, referencing Putin's forces.
The war between Ukraine and Russia is into its 12th day of fighting and Russian forces made some key advances, including seizing a nuclear power plant and capturing the seaport city of Kherson. However, many have critiqued Putin's invasion for being far less successful than anticipated, although Ukraine continues to be hammered with Russian bombs.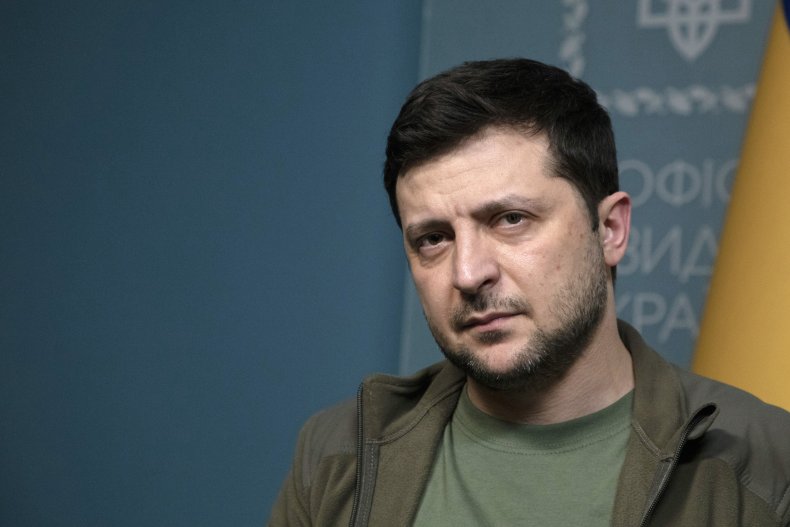 The onslaught prompted Ukrainian officials to plead with friendly countries to close the airspace over the country, something officials have rejected on the grounds that it would constitute the United States entering the war.
"How many more deaths and losses are needed to secure the skies over Ukraine?" Zelensky said on Monday. "We are waiting for a decision [on] securing the sky, either with the power you have, or give us fighter jets and air defense systems that will provide us with the strength that we need."
While many Western countries have sent weapons and money to Ukraine to help their efforts, much of the focus has been on the humanitarian effort occurring in neighboring countries. The war with Russia has the potential to create the largest humanitarian crisis in decades and an estimated 1.7 million Ukrainians have fled the country since the start of the attack, according to the United Nations.
The United States has placed troops in neighboring countries to assist with the influx of refugees, but President Joe Biden implied in his State of the Union address that the U.S. won't enter the conflict unless a NATO member state is attacked.
Zelensky warned on Monday that if the world failed to help Ukraine defend itself, the rest of Europe's safety will be threatened.
Videos, photos and stories of Ukrainians who stayed in the country have shown strong resistance to the Russian invasion. Zelensky offered weapons to anyone who wanted one and even groups of unarmed people have tried to stop military vehicles from advancing.
As the war rages on and Putin shows no signs of stopping, Zelensky urged Ukrainians not to give up the fight. In an impassioned speech on Sunday night, he called for Ukrainians to "go out and drive this evil out of our cities."