Americans Angry With U.S. Immigration as Ukrainian Loved Ones Left Stranded
Americans are growing frustrated with the United States' immigration system because it's left them either displaced in a foreign country with their Ukrainian loved ones or worrying about their families from an ocean away.
David Korpiewski, a Massachusetts resident, is trying to get his 10-year-old daughter, Mary, dual American and Ukrainian citizen, to Poland from Dnipro, a central Ukrainian city. However, even if Mary's mother is able to get her across the border to reunite with David, the family won't be able to stay together. Once in Poland, they have to obtain a new passport for Mary because hers is still at their home in Kyiv, and her mother doesn't have the right documentation to come to the United States.
"What frustrates me is that President Joe Biden's spokesperson said Ukrainian refugees are welcome in the United States," Korpiewski told Newsweek. "It's not true."
An estimated 1 million people have fled Ukraine since Russian President Vladimir Putin started his invasion and the United Nations is preparing for up to seven million people to be displaced. The war has the potential to create the largest humanitarian crisis in decades and the White House has said on numerous occasions that it is open to accepting Ukrainian refugees.
The Biden administration extended Temporary Protected Status so Ukrainians could stay in the United States for 18 months, but it only applies to those who arrived in the United States prior to March 1. White House press secretary Jen Psaki has continuously reiterated that most Ukrainians would prefer to go to countries in Europe, so part of America's commitment to the humanitarian effort is providing support to Europe, and so far, there's not been a clear plan for resetting Ukrainian refugees in the U.S.
Americans are facing roadblocks trying to bring loved ones to America, and Senator Ed Markey's office told Korpiewski at this point, the "only option" for Mary's mother to come to the United States is to apply for a tourist visa. However, there's no guarantee she'll be approved and the process can take months.
Markey applauded the White House for extending Temporary Protected Status to Ukrainians, but a spokesperson for the senator told Newsweek he also wants the U.S. and our allies to "open our doors" to welcome those displaced by Russia's "unprovoked" and violent invasion.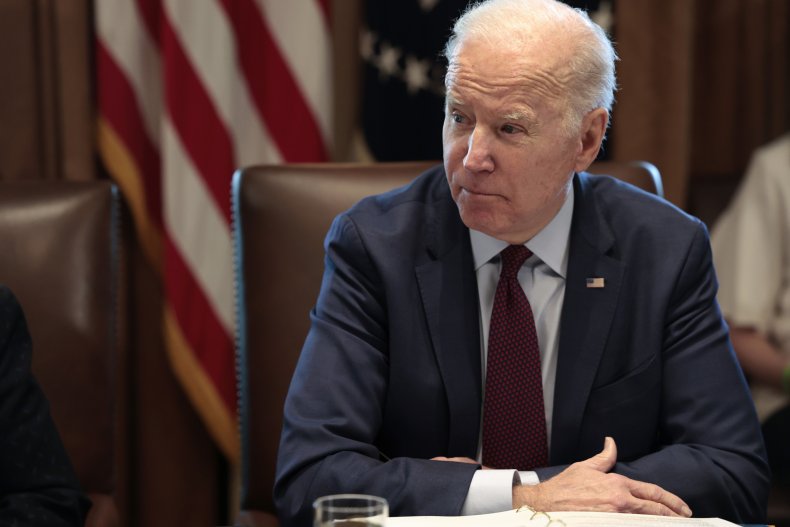 A Change.org petition calling for the U.S. to accept Ukrainian refugees "immediately" has garnered 8,000 signatures and Meghan Neville is hoping desperately that it works. Having moved to Ukraine to be with her boyfriend of two years, the couple made the tough decision to leave his family in Ukraine and flee to Warsaw, Poland, heeding calls from the U.S. government.
"His family made the difficult decision to stay behind in our city of Ivano-Frankivsk, which was attacked by Russia. We watched with tears in our eyes as our airport was bombed, and other shells hit the city near the apartment where we had lived just one week earlier," Neville told Newsweek. "It felt like we were watching a nightmare unfold."
The couple wants to return to Minnesota, where Neville grew up and her family currently lives and would be "happy" to host them. However, time is not their friend and waiting for a work visa for her boyfriend, who works as a senior information technology engineer, isn't a viable option. So, they're bouncing around from country to country, feeling like they have nowhere to call home.
Ukrainians have mounted a strong defense against Russia, but Russian President Vladimir Putin's forces have started to make considerable advances. On Friday morning, Russian forces seized control of a nuclear power plant, raising concerns that Russia could withhold power from Ukrainians as a punishment.
So far, Ukrainian officials' calls for NATO or the United States to close the airspace have been rejected and some worry Ukraine won't be able to defend itself for much longer without more western intervention.
Like Korpiewski, Karen Larsen had to watch the violence unfold from the United States. She and her husband, Yevhenii Zhukov, a Ukrainian citizen, got married in May and were working on getting the necessary documentation together for his spousal visa when Russia invaded. With the situation becoming increasingly dire, Larson contacted an immigration attorney but was told Ukrainians weren't eligible for refugee status.
"I just remember thinking, the entire country is being bombed and they're not eligible for refugee status?" Larsen told Newsweek.
The couple considered trying to get him a tourist visa just to get him out of harm's way, but Larson's attorney told her that they have to wait on the spousal visa because he could be accused of fraud if immigration found out he was already married.
While the humanitarian crisis is putting a burden on America's immigration system, the lengthy and frustrating process is nothing new. Randall Collett, told Newsweek that he applied for a spousal visa for his wife, a Ukrainian national, 10 months ago but hasn't received it yet.
Many in Ukraine cast doubt on Russia's intention to invade, chalking it up to a narrative being hyped up by the western media. However, Collett and his wife were among those who were "very concerned" ahead of the invasion and decided to go to Poland at the end of February to wait for her visa.
Since coming to the United States isn't currently an option, Collett said they're essentially refugees in Poland and he blamed the government for the delay.
"All they have to do is grant a tourist visa so we can wait on the main visa in the USA," Collett said. "The USA is creating a refugee crisis because of the visa backlog and red tape. It's a problem they're creating."
For live updates on the invasion of Ukraine, visit our live blog.