Russia's announced withdrawal from around Kyiv and the city of Chernihiv to the capital's northeast could yet prove to be the beginning of new offensives in the east and south, rather than measures to enable further peace talks, Ukrainians believe.
Russia's Deputy Defense Minister Alexander Fomin said this week Moscow would reduce hostilities around Kyiv and Chernihiv to "increase mutual trust and create conditions for further negotiations."
But the announcement was met with skepticism among Ukrainians and their international partners.
Ukrainian President Volodymyr Zelensky said on Tuesday: "We know that this is not a withdrawal but the consequences of being driven out. But we also are seeing that Russia is now concentrating its forces for new strikes on Donbas and we are preparing for this."
Russian military leaders had already said that "phase one" of the invasion had been successfully completed. This appraisal is not shared by international observers, who have largely been surprised by the inability of Russian troops to secure key strategic objectives while suffering enormous casualties and material losses.
"The Russians badly need at least some achievements," Andriy Zagorodnyuk, Ukraine's former minister of defense, told Newsweek.
"Phase two," the Russians say, will focus on "liberating" the eastern Donbas region, where Moscow-backed separatists have been at war with Kyiv since 2014.
It is here in the east that the next Russian threat is expected, and perhaps too in the south where units invading from Crimea found more success than their compatriots on other fronts.
Andriy Ryzhenko, a retired naval captain and former deputy chief of staff in Ukraine's navy, told Newsweek the Russians "will now regroup and move these forces to Donbas and attack Donbas."
The eastern region is still split by the frontline established after 2014. The self-proclaimed, Russian-satellite Donetsk and Luhansk people's republics claim the entirety of the Donetsk and Luhansk districts that make up Donbas. It would be difficult for President Vladimir Putin to claim victory without seizing the entire area.
"They will try to expand their presence to all of Donetsk and Luhansk districts," Ryzhenko said.
Alexander Khara, formerly an adviser to the minister of defense and a National Security and Defense Council official, also told Newsweek that Russia's units in Donbas will be the priority.
Izyum and Sumy—two cities to the south and north of Kharkiv, respectively—are "crucial," Khara said.
Russia's prime goal still appears to be encircling and perhaps destroying Ukrainian units in Donbas. These are some of Kyiv's most experienced, best-trained, and best-armed formations. If Russian forces can sweep in behind them from the north and south, Putin will have significant leverage in the ongoing peace negotiations.
"Capturing Izyum would endanger our joint forces in Donbas," Khara said. "Putin might find it acceptable—and something he can sell as a victory—if they encircle and degrade our forces in Donbas, thus 'restoring' the borders of Donetsk and Luhansk regions. And, if he is lucky enough, cut Ukraine off from the sea."
Losing access to the Black Sea and Sea of Azov would be devastating for Ukraine and its economy, curtailing its ability to import key goods like oil and export vital products like wheat. The Russians have so far taken ports in Berdyansk and Kherson.
The invaders have also surrounded and razed Mariupol, the last significant settlement between Russian-controlled Donbas and units advancing eastwards from Crimea.
Odesa, a large port city in the southwest, remains in Ukrainian hands. Fears of imminent amphibious landing have largely subsided, and the Russians have been unable to take the city of Mykolaiv to Odesa's east.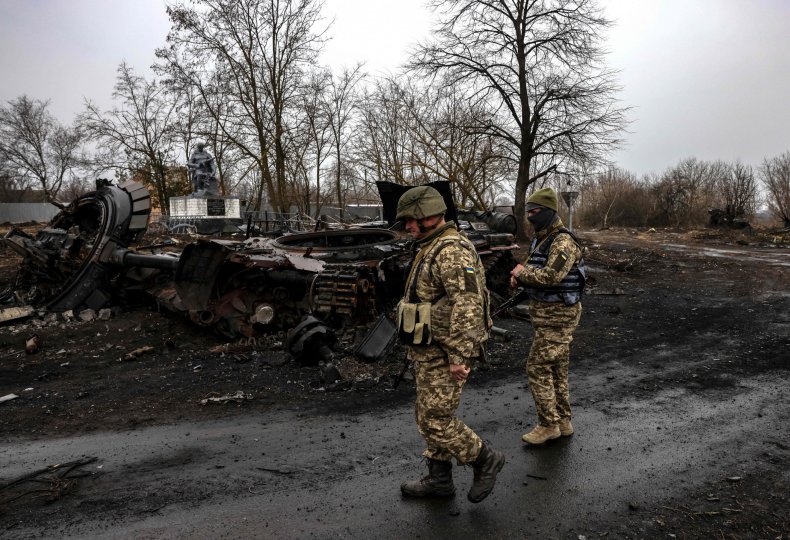 The southern axes of invasion were Russia's most successful in the first month of fighting. Though the invaders captured significant territory, they have since become bogged down in fighting along and beyond the Dnipro river. Recent Ukrainian counterattacks have reversed some of the Russian gains.
Ryzhenko said the south will also be a focus for redeployed Russian forces. "They will probably try to strengthen their position in the south," he said. "It's important for them, because they would like to connect Crimea with Russia via a land corridor."
Khara concurred, suggesting Moscow still has the entire coastline in its sights. "They also need to advance in the south, through Mariupol towards Odesa," he said.
Zagorodnyuk explained that the struggling Russian forces need to rest. "They also move out for 'recovery,'" he explained. "Units were deeply damaged, lost lots of soldiers, officers, equipment, very low morale. So they go for rest, recovery, replenishment of supplies. And then come back where needed."
Kyiv is not yet out of the woods, former officials said. "We degraded the ability of those retreating forces to advance," Khara said. "As far as I know, they're withdrawing forces from the northwest and northeast, not from the north where they're entrenching.
"The Russians aren't going to stop trying to get into the capital. Today, my friends in the northern part of the city and on the left bank—the eastern part—heard light arms fire."
The capital is only some 50 miles from the Belarus border, and Russian troops will likely remain in defensive positions in the forests north of the city. Pressure on Kyiv will give Russia much-needed leverage, especially if the invasion continues to flounder.
"They may threaten Kyiv again, just for negotiations," Ryzhenko said, noting that if the Russians can take Donbas and the south coast, then Kyiv would be a logical next target.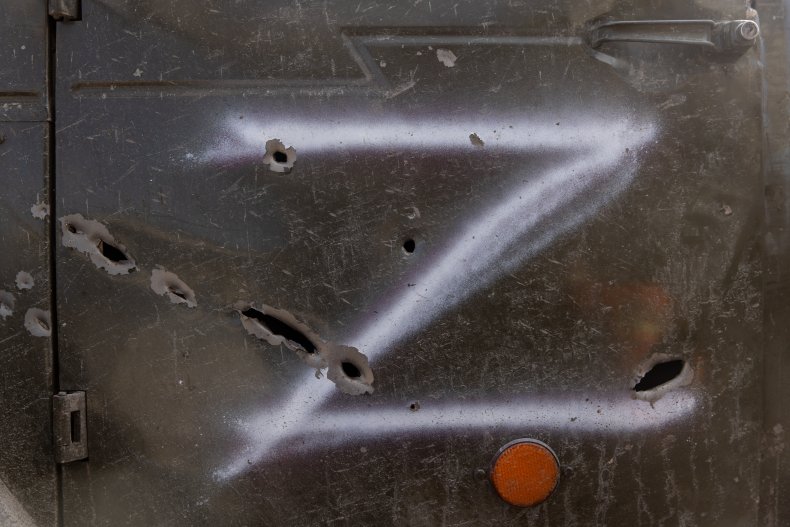 The war has been punishing for Russia. Ukraine claims Russia has lost more than 17,500 soldiers killed in slightly more than a month of fighting. The Pentagon's estimate is lower, at somewhere between 7,000 and 15,000. Russia has given much lower figures.
Russia's invasion has spurred a historic anti-Moscow realignment in the West. Ukraine, Georgia and Moldova have all applied to join the European Union.
The bloc's leading powers have adopted severe sanctions on Moscow, perhaps with more still to come. The Kremlin is more isolated than ever on the world stage, though maintains close ties with China and India.
Such international support might still carry Putin through his troubled invasion to eventual victory. "If he believes that losses are tolerable and there's backing from China and India, he might turn all he has towards Kyiv," Khara warned.
Meanwhile, former officials said the West must maintain and intensify pressure on Russia. "The West must press on Putin, and not let him make money," Ryzhenko said. "If they can make money, they can pursue this idea of a 'Soviet Union 2.0'."
Khara said the supposed withdrawal is likely a ploy to ease economic pressure. "Russians honor agreements only if their violation has dire consequences," he said. "So they're trying to portray their retreat as a sign of goodwill."
"I don't believe there's room for diplomacy yet," Khara added. "And I'm angry about stupid proposals of the Ukrainian delegation...We're showing readiness to give up crucial positions and get nothing in return."
Zelensky is walking a difficult line between war and peace.
It is unlikely the fighting will stop without a Ukrainian commitment to never join NATO—a concession Zelensky has already offered multiple times—and some kind of recognition of Russian control or influence over Crimea and the occupied Donbas.
Newsweek has contacted the Russian Foreign Ministry for comment.
In lieu of NATO membership, Kyiv is proposing a security guarantee signed by powerful NATO nations including the U.S., U.K., Germany, France, or Turkey.
"There's no way—beyond NATO or a defense treaty with the U.S.—to guarantee our security versus a nuclear state, i.e. Russia," Khara said. "And on top of that, we're ready not just to turn to neutral status—a strategic mistake—but to give Russia a say in what weapons we may deploy and whether we can conduct drills with foreign militaries."
Territorial concessions of any kind are especially politically toxic in Ukraine. Unlike Putin, Zelensky will have to navigate public opinion in any peace deal. The president has said that any peace proposals will be put to a public vote.
A motivated and confident Ukrainian public will be a major obstacle to any peace deal considered damaging for national interests.
03-31-22 10:20 a.m. ET: This article has been updated to include comments from Ukraine's former defense minister Andriy Zagorodnyuk.