'The Umbrella Academy' Season 3 Release Time: When Episodes Come to Netflix
The wait for Season 3 of The Umbrella Academy is almost over.
The highly anticipated series will land on Netflix on Wednesday, June 22, and all 10 episodes are set to drop at once.
But what time will viewers be reunited with the most dysfunctional superhero family on the planet?
Newsweek has everything you need to know so you don't miss a thing.
The Umbrella Academy Season 3 Release Time
There is good news for fans of The Umbrella Academy. There are just a few hours to go before Season 3 lands on Netflix.
The brand new series will be released at midnight at midnight PT and 3.01 a.m. ET.
Due to the different time zones across the globe, this means The Umbrella Academy will be available at numerous different times depending on where you are.
For example, fans in the U.K. will be able to watch Season 3 from 8.01 a.m. BST, and fans in Australia will be able to start watching from 5 p.m. AEST.
Newsweek has the full list of release times for The Umbrella Academy Season 3:
3:01 a.m. EDT
4:01 a.m. BRT
7:01 a.m. UTC
8:01 a.m. BST
12:31 p.m. IST
3:01 p.m. CST
4:01 p.m. KST
All 10 episodes will be available for fans to watch all at once, meaning you can binge-watch in one day if you please, or spread each installment out at your leisure.
Additionally, you can watch episodes of The Umbrella Academy on the go via the Netflix app.
To watch The Umbrella Academy, you must be a Netflix customer. You can sign up to Netflix now from $9.99.
Who Stars In The Umbrella Academy Season 3?
The entire main cast are back for Season 3 of The Umbrella Academy, alongside some new faces.
Returning to the Hargreeves family are:
Tom Hopper as Luther
David Castañeda as Diego
Emmy Raver-Lampman as Alison
Robert Sheehan as Klaus
Justin H. Min as Ben
Aidan Gallagher as Five
Elliot Page as Viktor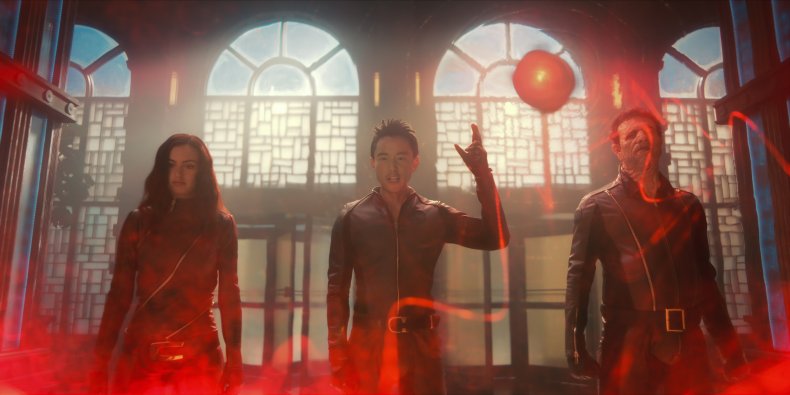 Ritu Arya will be back as Lila, alongside Colm Feore as Reginald Hargreeves, and Adam Godley will once again voice monkey Pogo.
Joining the world of the Hargreeves family are Justin Cornwell as Marcus, Britney Oldford as Fei, Genesis Rodriguez as Sloane, Cazzie David as Jayme, and Jake Epstein as Alphonso.
What Will Happen in The Umbrella Academy Season 3?
The new series of The Umbrella Academy will see the Hargreeves family go head to head with their replacements in The Sparrow Academy.
However, The Sparrows are not the only problem The Umbrella Academy will be facing.
Season 3 will see the Hargreeves face off against a phenomenon known as the Kugleblitz, a dark force that begins to destroy things in the universe by dragging them into a black hole.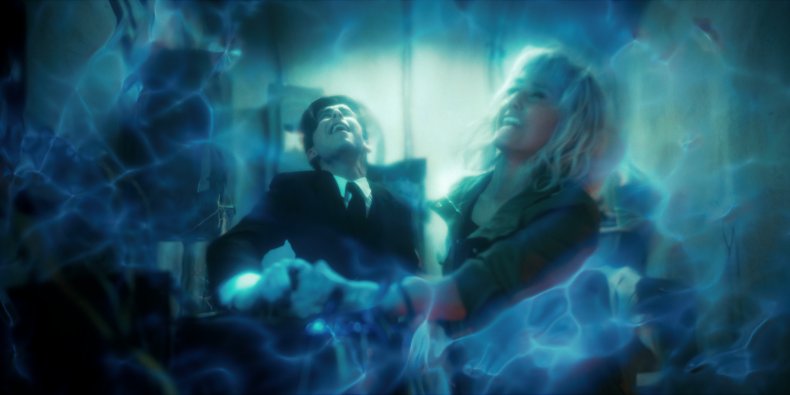 Speaking to Tudum, The Umbrella Academy executive producer and director Jeff F. King teased the Kugleblitz is set to be the show's "biggest foe."
He said: "The kugelblitz is our biggest danger. I think the show's biggest foe this season is when our characters don't trust their siblings, don't communicate with them, and when they're not upfront and honest with people—maybe for the best of intentions."
Luckily, fans do not have too long to wait to find out what happens next in The Umbrella Academy.
The Umbrella Academy Season 3 premieres on Wednesday, June 22.