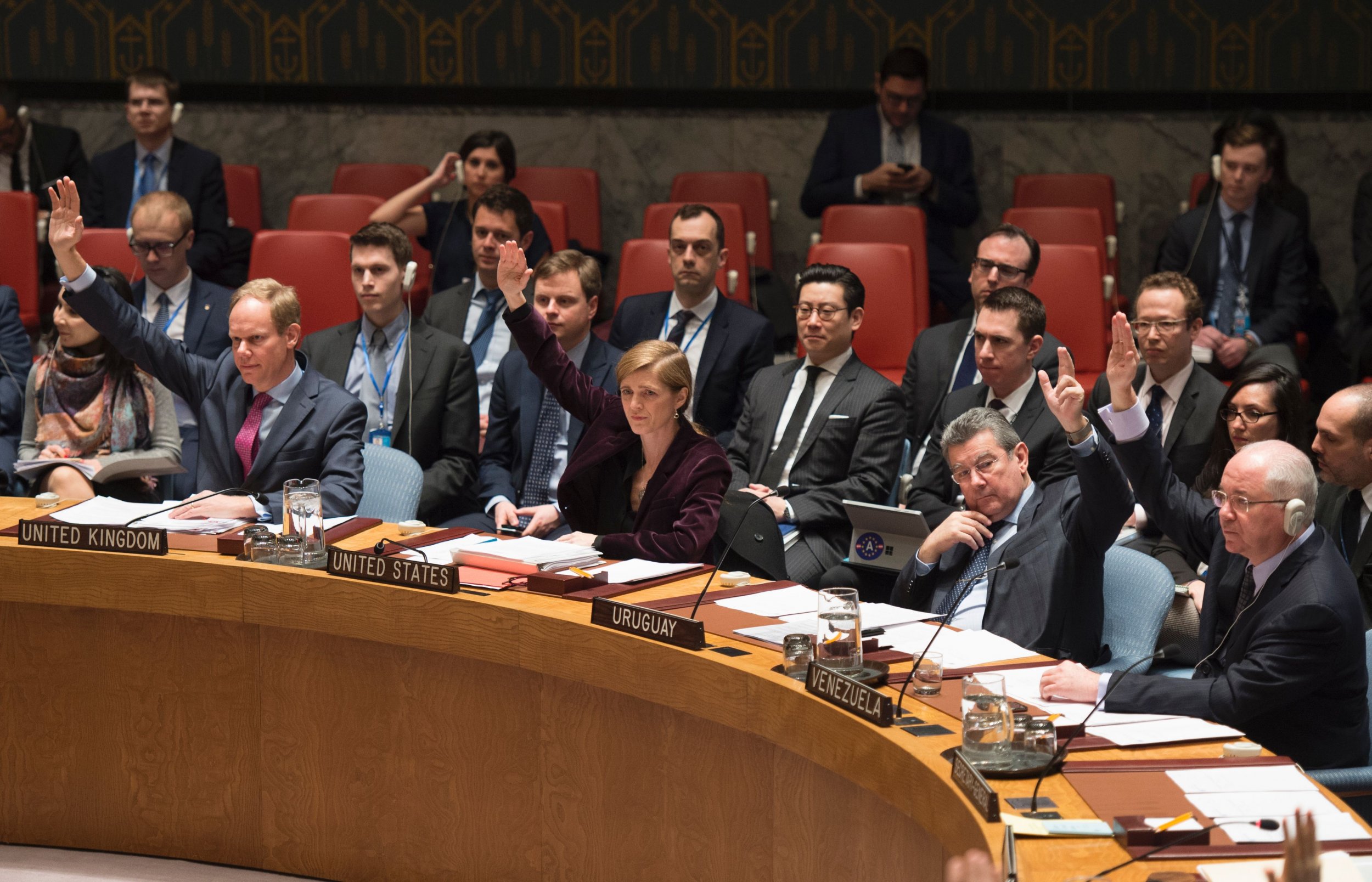 The United Nations Security Council unanimously adopted the toughest-ever sanctions imposed on North Korea on Wednesday in reaction to the communist state's nuclear test and rocket launch in the first two months of the year.
The 15-member council passed a resolution that was submitted by the U.S., and supported by China, last week. China is Pyongyang's main diplomatic ally and support for the resolution marked a departure from China's previous actions against the pariah state.
"Nearly all North Korean resources are channeled into its reckless nuclear program," U.S. Ambassador to the U.N. Samantha Power told the U.N. council after the vote. "The government of North Korea would rather grow its nuclear program than grow its own children."
U.S. President Barack Obama called the tough measures a "firm, united and appropriate response" from the international community to the tests that prompted condemnation from its neighbor South Korea and Western powers.
"The international community, speaking with one voice, has sent Pyongyang a simple message: North Korea must abandon these dangerous programs and choose a better path for its people," Obama said in a statement.
The sanctions drafted by the U.S. and China include: U.N. members states being required to carry out inspections on all cargo into and out of North Korea; the banning of North Korean ships suspected of transporting illegal materials from ports across the world; the widening of an arms embargo to include small arms; and the banning of both aviation fuel and rocket fuel from being supplied to the country.
North Korea will still have the ability to purchase oil and sell its resources, such as coal and iron ore, unless it is proven that sales are used to develop its nuclear weapons program.
"These are among the toughest measures we have agreed against any country in the world, certainly the toughest ever against [North Korea]," British Ambassador Matthew Rycroft told AFP news agency. "This marks a significant shift on the Security Council as a whole."