The Response to North Korea's H-Bomb Test Rests on China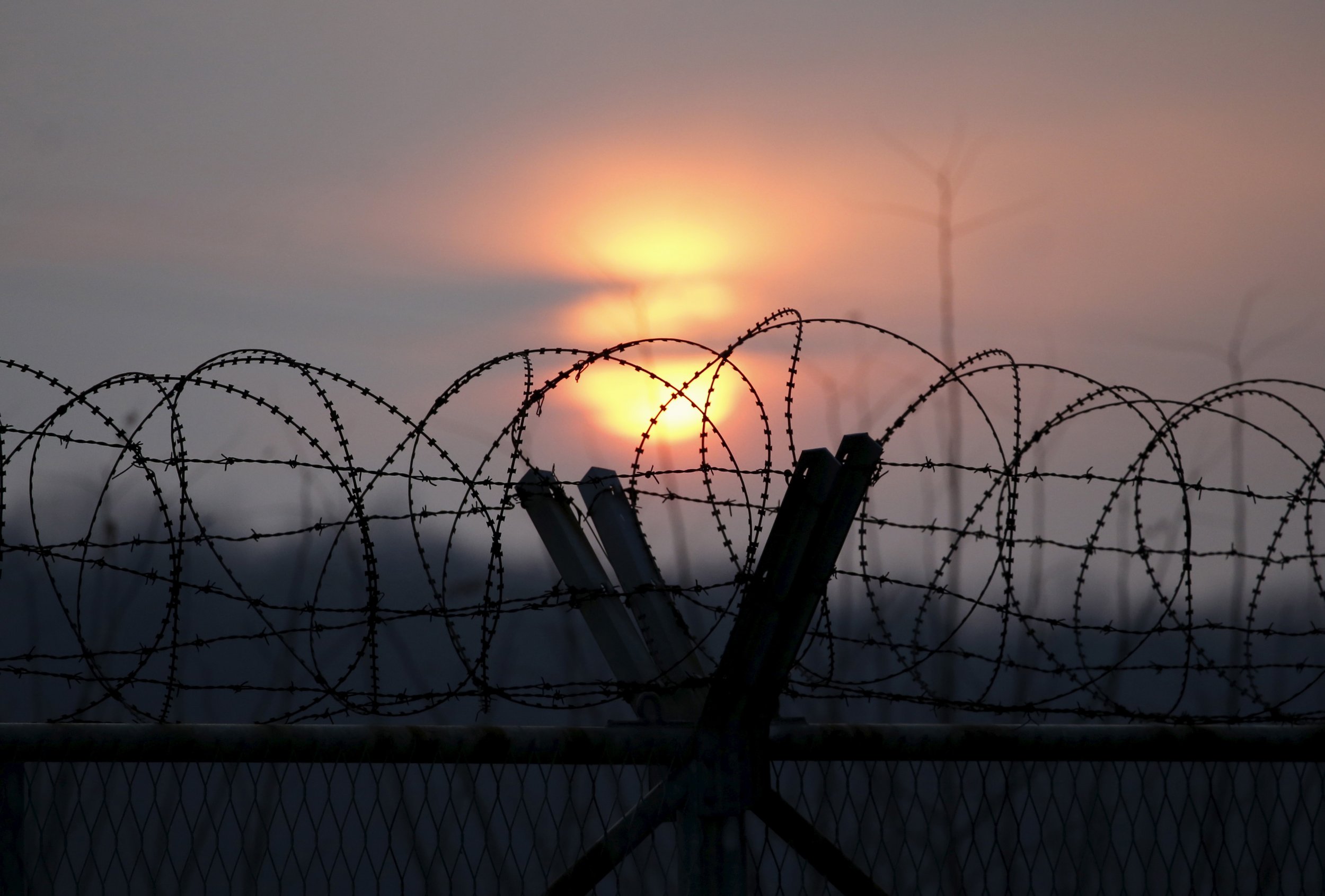 North Korea announced on Wednesday that it had successfully conducted an underground test of a hydrogen bomb, prompting an outcry from its neighbors South Korea and Japan, as well as the U.S., Russia and Britain. The U.N. Security Council called an emergency meeting the same day, and its five permanent members are expected to deliver unanimous condemnation of the test of a weapon more powerful than an atomic bomb.
But, in reality, experts say the effectiveness of the international response rests on the actions of just one of those members: China.
As Pyongyang's only diplomatic and economic ally, Beijing has traditionally held the levers in coercing Pyongyang to tone down its bellicose rhetoric toward its neighbors and to hold off on test launches.
China expressed surprise at the pariah state's claims of a hydrogen bomb test, which has not been independently verified. The spokeswoman for China's foreign ministry, Hua Chunying, said Beijing had no prior knowledge of the test before it was announced. She called for denuclearization on the Korean Peninsula, reiterating Beijing's opposition to Pyongyang's nuclear development.
If the test is confirmed, it would seem to signal a protest against prior understandings with Beijing, says John Nilsson-Wright, head of the Asia program at London-based international affairs think tank Chatham House.
"The fact that they have apparently departed from that script will I think create real anger in China," he says. "[Chinese President Xi] Jinping does not want to see these sorts of actions continue because they run the risk of a security crisis in its immediate backyard."
One of Xi's most senior officials, Liu Yunshan, was dispatched to Pyongyang in October in a bid to warm relations with the country's leader, Kim Jong Un—the most high-profile Chinese visit to North Korea since Kim rose to power in 2011. China has signed up to an international sanctions program against North Korea in a bid to hamper the isolated nation's nuclear moves.
Still, Beijing has not thrown its full weight behind attempts to stop the North from achieving its nuclear aims. Given that it is North Korea's only trade link, Beijing has continued to allow goods to flow into the Hermit Kingdom, pumping its economy with life-saving funds.
It remains unclear how far the Asian powerhouse go in its response to North Korea's latest act of disobedience. What is certain is that whatever China does will influence the success of any international counteraction, says Duyeon Kim, nonresident associate in the Nuclear Policy Program and Asia Program at the Carnegie Endowment for International Peace.
"The level and the state of cooperation between the U.S. and China, and what to do about this test, ultimately depends on how China responds," she says. "Meaning, will China respond strongly, in line with the international community? Or will it respond passively? Because effective sanctions ultimately depend on Beijing. I wish I had a crystal ball, but we will really have to see how China reacts."
In the short-term, the Chinese reaction will likely be limited to signing "any international public statement," says Nilsson-Wright. It's unlikely China will implement more damaging sanctions against North Korea, because that could threaten the stability of the North Korean regime.
"If you were to do so, it would create a potential security and political vacuum on the Peninsula that would be a security risk to China," he adds. "The risk of an exodus of millions of people from the North into China would be a huge threat to the stability of the Chinese regime and any security vacuum on the Peninsula that could be filled by either South Korea or the U.S. would be something that the Chinese would also be particularly keen to avoid."
It appears that if North Korea is willing to defy its only friend in the world, it will keep doing whatever it wants in acrimonious isolation, despite international criticism and a crippling sanctions regime.
"North Korea will continue to develop and test its nuclear capabilities in the future regardless of how the international community reacts as it has its stated national objectives to become a nuclear weapon state," says Kim. "It wants to be treated and recognized as such and I think it's safe to assume that the North will continue on that trajectory until it gets what it wants. And what it wants, I don't think anyone really knows."