U.N. Demands End to Hospital Attacks as Aleppo Burns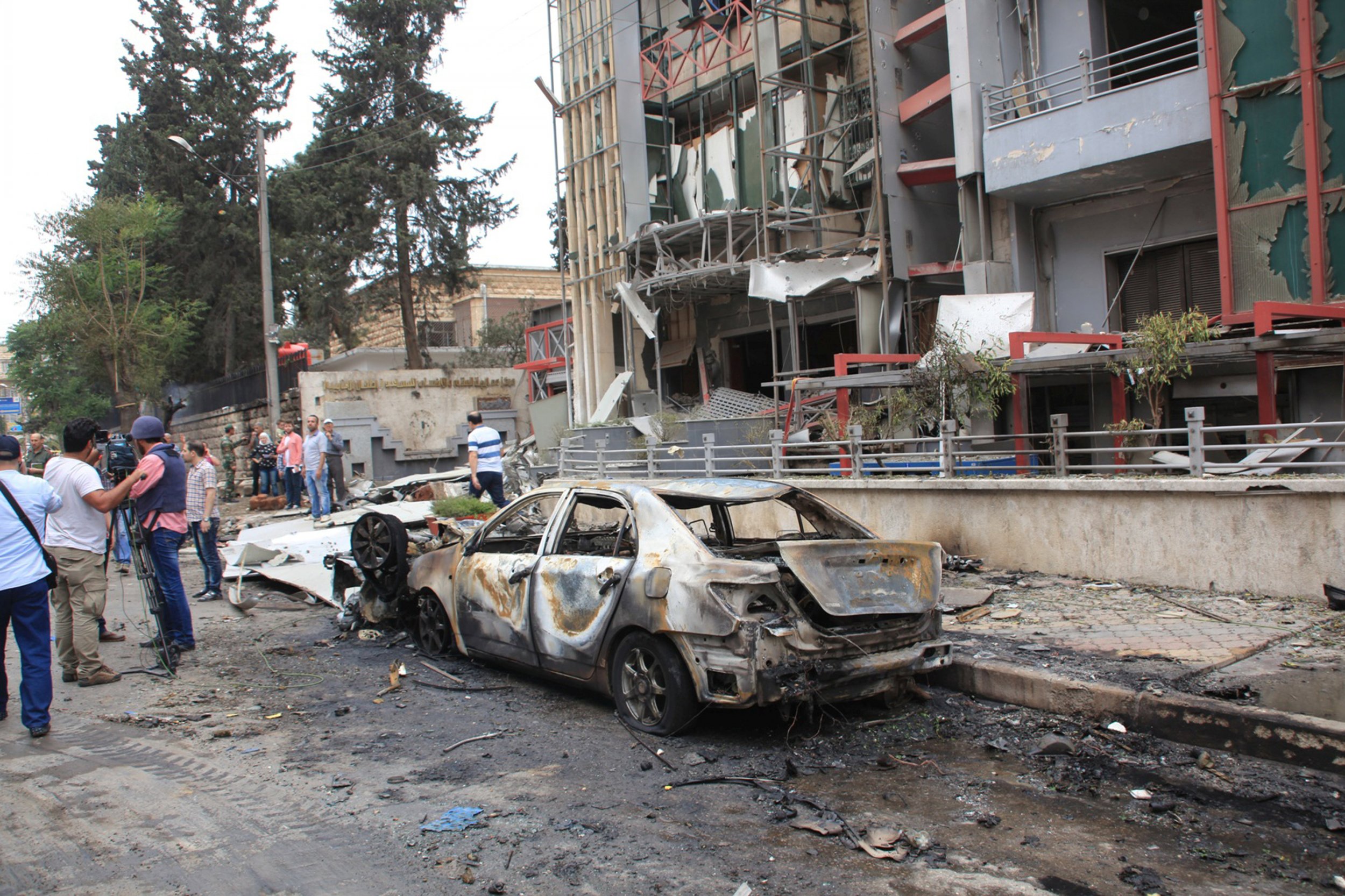 In light of the deteriorating situation in Syria, the United Nations Security Council on Tuesday unanimously adopted a resolution calling for all parties involved in conflicts worldwide to end attacks on medical facilities and health care workers.
The vote comes amid ongoing violence in the Syrian city of Aleppo, which saw dozens of patients and medical workers die last week in a shelling of a Western-supported hospital. More than 50 people died in the attack on al-Quds hospital, situated in a rebel-held area of Aleppo, including children and one of the last remaining pediatricians in the city. The hospital was particularly important for internal and gynecological medicine.
The Security Council vote, which reaffirmed the already widely held notion that it is a war crime to target medical facilities and workers and to block access to medical supplies during times of conflict, comes days after the U.S. military released its report on a deadly airstrike on a hospital in Kunduz, Afghanistan, last year that killed 42 people.
Medecins Sans Frontieres-Doctors Without Borders (MSF) supported both the Kunduz trauma center and the al-Quds hospital. The Pentagon investigation into the Kunduz attack determined that it was not a war crime because it was not an intentional strike, but it did result in the discipline of 16 military personnel. None of them face criminal charges.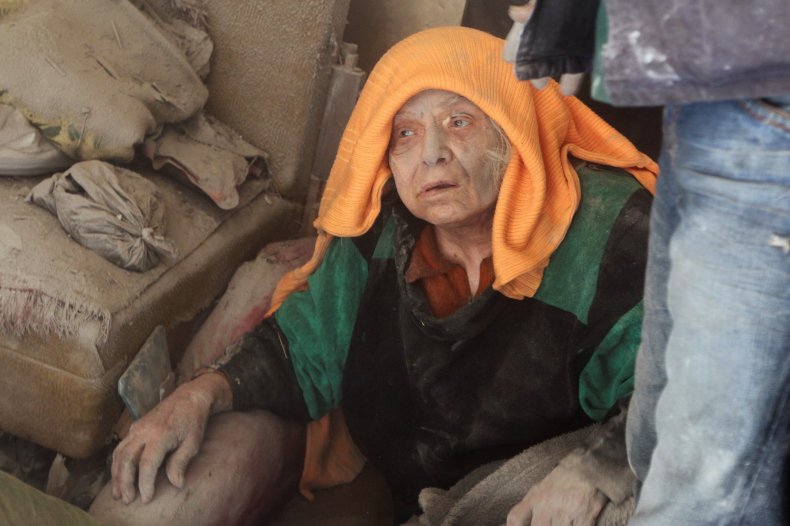 MSF International President Joanne Liu addressed the Security Council on Tuesday morning, as did U.N. Secretary General Ban Ki-moon, who cited attacks on health facilities in Yemen by forces belonging to a Saudi Arabia-led coalition. Other speakers spoke of attacks on medical facilities in South Sudan, the Central African Republic and Afghanistan.
Also on Tuesday, Russia's Foreign Minister Sergei Lavrov said he hopes a new truce and cessation in fighting can be extended to Aleppo in the immediate future. The hashtag #AleppoIsBurning is being used on social media to collate attacks in the city and to organize protests against the violence and perceived lack of action and interest from the international community. Many people have turned their Twitter and Facebook profile pictures red in solidarity with those enduring Aleppo's violence.
The fresh violence that has rocked Aleppo in the past week has left more than 270 people dead and prompted France and the U.K. to seek an emergency Security Council session to address the situation in the city. On Tuesday, 19 people were killed in government-held areas of Aleppo, including three women who died after rocket fire hit the al-Dabit maternity hospital, according to Syrian state TV.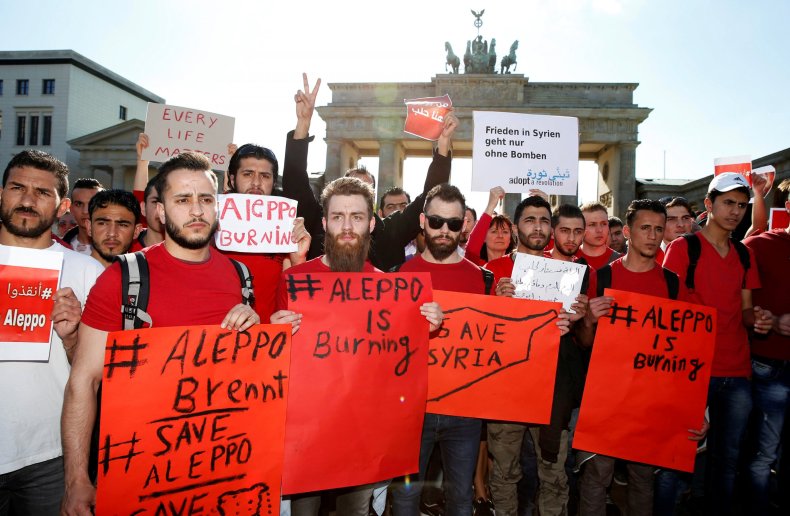 Sensing fresh violence was about to erupt once again in Aleppo, SOS Children's Villages, an international nonprofit focused on helping vulnerable children, decided on April 15 to evacuate 24 children from an interim care center in the city to the relative safety of Damascus. A number of caretakers accompanied the children on the roughly 223-mile journey south, which took a couple of days.
"Many [of the evacuated children] have witnessed violence and the loss of family members and friends," Alia Al-Dalli, director of the Middle East North Africa region for SOS Children's Villages International, tells Newsweek in a phone interview. Basic psychosocial and trauma support is necessary for millions of Syria's children, but is especially important for those who have lost family members or witnessed them die.
"Children, certainly if they've been separated with their families, face incredible trauma," says Al-Dalli. "They have seen enough trauma in the recent past to know that nothing is safe."
The evacuated children would have been in a lot of danger had they remained in Aleppo, says Al-Dalli. The center has been partly damaged in the past couple of weeks and a guard for the center was injured.
"Words sometimes don't even have a resonance anymore. Children are the silent victims of this conflict and any conflict," she says. "Their voices are not heard and they cannot do anything. The toll is just too great."