U.S. Cuts $32 Million Funding to U.N. Family Planning Agency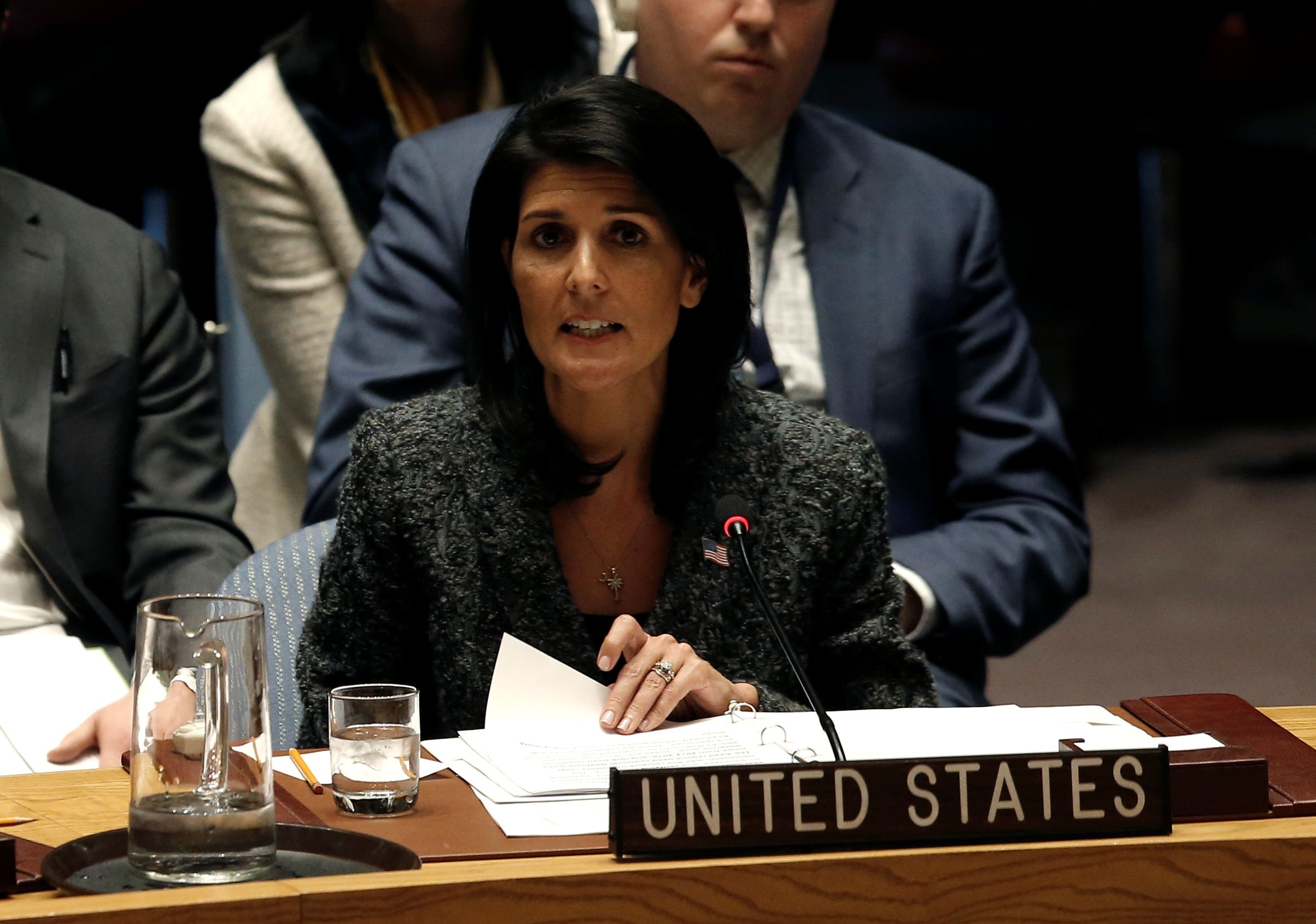 The United States has withdrawn more than $30 million in funding for the United Nations Population Fund (UNFPA), the first in a series of potential cuts to the U.N. by the Trump administration.
The State Department said on Monday that the UNFPA "supports or participates in the management of a program of coercive abortion or involuntary sterilization," in a statement reported by the BBC.
The UNFPA rejected the allegations and said it "regrets the decision" by the United States to pull the funding, which amounts to $32.5 million for the 2017 financial year. The money will be transferred to the U.S. Global Health Programs account to support family planning, maternal and reproductive health activities in developing countries.
U.S. President Donald Trump and his ambassador to the U.N., Nikki Haley, have vowed to slash funding to U.N. agencies. In a budget proposal released in March, Trump indicated that he wanted to cease payments to the U.N.'s climate change program and cut U.S. contributions to U.N. peacekeeping operations. The United States currently contributes 28.6 percent of the $7.87 billion U.N. Peacekeeping budget; Trump wants to cut this to a maximum of 25 percent.
In its statement, the State Department referred to a presidential directive signed by Trump in January, which banned U.S. funding for any international organizations providing abortion services or advice. The directive bans U.S.-funded groups around the world from discussing abortion with women using their services.
The statement on Monday also referred to the Kemp-Kasten Amendment, a 1985 law that bans U.S. foreign aid to organizations thought to be involved in coercive abortion or involuntary sterilization.
The State Department said that China's family planning policies involve the use of coercive abortion and involuntary sterilization, and "UNFPA partners on family planning activities with the Chinese government agency responsible for these coercive policies."
In response, the UNFPA said the claims were "erroneous" and that it promoted the rights of individuals to make decisions free of coercion.
Contraceptives supplied by the UNFPA in 2016 had the potential to avert 7.1 million unintended pregnancies and 2.2 million unsafe abortions, according to the organization